well, at least i tried...
A full-time Youtuber, i make pdf plan, props & toys. i need your support to keep these projects going, become my patron now! thanks :)
What's The Money For? 
(make more video of course)
:
SD Card for camera
New webcam for Live Stream
Rotary tool (Dremel)
Sewing machine, teach myself to make fabric costume & suit
3d print filament, PLA & maybe some NinjaFlex
Better quality wood for wooden props (maybe send some to you if i have extra)
Art supply without thinking too much about the budget
Test new art supply product
Start some bigger & more epic projects
Camera lighting, so i can have better quality video without too much post production (color correction)
Voiceover video, maybe
Nah actually i will spend all money on coffee ONLY

Youtube Earning Alone Is Never Enough, I Need Your Help
i'll try my best to keep all my content free and open. I hope to inspired people that it can be a lot of fun making projects from scratch with your hands.  download free PDF templates from my blog dali-lomo.blogspot.com, share your props on my instagram @dalilomo , #dalidiy, i love to see your projects.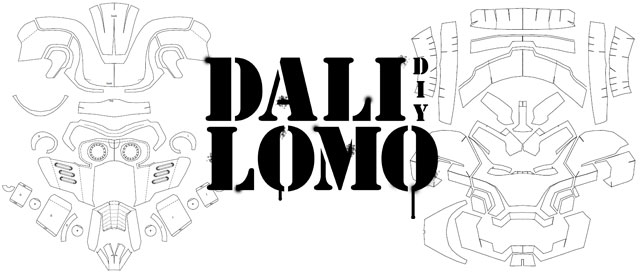 Watch DIY How-to video on my Youtube
watch detail step by step video here on my Youtube:  youtube.com/dali1lomo , over 200 videos on my channel.
yes it's very possible to make inexpensive costume prop at home, and making stuff yourself is very satisfying.

Reward Suggestion?
feel free to suggest what reward you want, i can't promise, but i will try my best to give it to you.

note: Follow to latest updates, for Patrons ONLY. or click here to view all updates https://www.patreon.com/dalilomo?ty=a