Citizen Truth
is creating ritual performance art
Select a membership level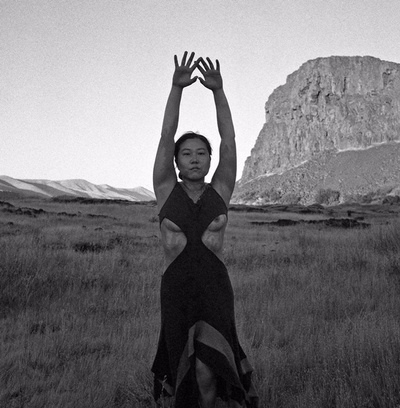 grounding
This cup of tea will warm up my soul to keep going. Thank you. 
With my gratitude, I'll be updating you along the way on my dance and research, and you'll be credited as a supporter of my work.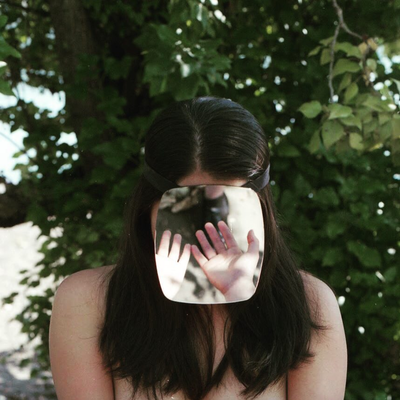 nourishment
You'll be buying me a nourishing meal on my art monk journey. Thank you so much generous human! 
I'll share random surprises with you specifically digitally and via mail and invite you to community dialogues on art and practice. (& all of the above)
golden ticket
You'll be purchasing a golden ticket to the digital art piece / experience to be shared with others through the inter-webs. Thank you so much for supporting this heart and art! 

I will invite you to initial screenings for (maybe screamings) commentary and fun talks. (& all of the above)
About Citizen Truth
Hi there,
I'm Min Yoon, which translates to "Citizen Truth". I am a butoh dancer, art model, and producer working hard in San Francisco. I am also studying at the Tamalpa Institute to explore and develop artistic and embodied ways of healing conflicts and aggressions and potentially supporting male-identifying people who would benefit from such works, as part of transforming my personal experiences with violence and sexual trauma into dance. It's taken a lot of deep reflection and hard work to pursue this path and your support would help me go further in pursuing my dreams in developing my art works and theories in dance and social justice.
Be a part of my art and transformation journey by supporting and connecting with me here on Patreon! Your support helps me keep doing the real / intentional / edgy / experimental / socially striving / anti-capitalistic art, spiritually and physically, and really basic things like eating. 
How does this thing work?
for an overview of how Patreon works in general, they've got a great primer HERE to explain how it works. but basically: you give Patreon your credit card # (or Paypal) and you're charged $3 (or more, if you choose) at the end every month to support me and my collaborators in our general art-making undertakings.

I will share my updates, processes, learnings, shows, and surprises, & you can stop at any time. I will also check-in with you with my goals at the end of the year to see if it still feels good for you to continue.Some things I've made:
Ritual performance dances & workshops on themes such as "Depression to Resurrection", "Breaking the Patriarchal Feminine", "Inner Mirror", "Dialogue Between Oppressor and Oppressed"
Metatations - I am starting a web series of meditations and experimental videos for transmitting senses of presence and deeper connection on what makes us human, through the internet. 
Origins of a Woman - a ritual performance with butoh dance and images, honoring the history of the comfort women (which I hope to further share toward healing the trauma between the Korean and Japanese people)
public and community street performances of butoh dance and meditation on healing the relations between the feminine and masculine, and rising into my own sense of feminine power
Eye Gaze - an experiment in connection and capturing the look of presence
Sylvan Echoes - an immersive theatrical installation on a community that cares for one another, based on the stories of lives that were impacted after Turnip was elected
Fanonenon - a performative game about social media as a mask that facilitates hate crimes
More art coming soon…
AHHHHHHHHHHHHHHHHHHHHHHRRRRRRRRTTTTTTTTTT!
Dunbar's estimate of the number of relationships people can keep track of is between 100-200. With a clan of loving supporters, I will create an internet art work around care and support, based on all the members of this clan. <3
1 of 1
Recent posts by Citizen Truth
By becoming a patron, you'll instantly unlock access to
By becoming a patron, you'll instantly unlock access to