Dancing Moon Designs - CJ Shelton
is creating a peaceful place to mindfully make art inspired by Nature
Select a membership level
Seed Circle
The Seed Circle is all about planting and nurturing the seeds of creativity and is a great introductory level if you want to add a bit of seasonal and creative mindfulness to your world. Here you can also explore the basics of drawing and sketching (the foundation of all good art!) and move up to the next tier when you are ready for more advanced content. You can expect:
Monthly Mindfulness – every month there will be a downloadable PDF with seasonal and nature-based activities to explore on the physical, emotional, mental and spiritual benefits of engaging with nature, creativity and art-making.

Nature notes, photos, art quotes and other observations - these will have you seeing the world through an artist's eyes.

Step-by-step drawing exercises and tutorials - these will help you learn the basic foundational skills needed to draw any subject matter. If you are a nervous newbie it's a great way to get started on your creative journey.
Flower Circle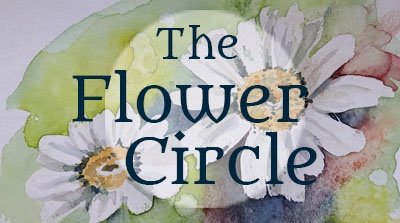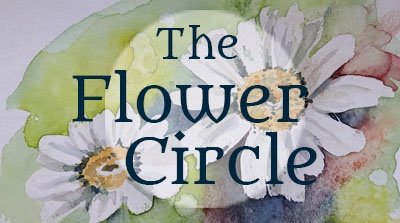 The Flower Circle is about growing and "blooming" your powers of observation, drawing abilities and painting skills. Drawing prompts and themed painting projects will help you establish a routine as you explore nature's seasonal gifts with pencil and brush. In this Circle there are opportunities to get direct feedback from myself and other budding creatives. You can expect:

Everything from The Seed Circle PLUS:

Sketchbook Prompts - exercises and seasonal subject matter ideas to establish a regular art practice (because practice is the key to making good art!). I will also share peeks into my own sketchbook with all its hits and misses!

Monthly Watercolour Projects – step-by-step tutorials with photo reference on subject matter like flowers, birds, fall colours, snowscapes, etc. New projects will be introduced in sync with the seasons, just like my in-studio workshops!

Tips from CJ's Magic Pencil and CJ's Magic Brush – benefit from my 40+ years of experience with little "CJ-isms", insider tips and tricks for how to bring your drawings and paintings to life. My students love these!

Feedback Sessions – once a month I will schedule a Zoom call to review a specific technique, critique work or have an "Ask CJ Anything" Q&A, all great learning opportunities. Calls will be recorded to watch later if you can't attend live.

Bonus content on using mediums like pen & ink, acrylics, coloured pencil, etc. plus analyses of a variety of artwork and styles from different artists (the good, the bad and the ugly!) to help you understand what works and what doesn't.
Tree Circle
The Tree Circle is all about rooting and grounding your own creative cycles and rhythms while learning to embrace life as an artist. Being a patron at this level means you get exclusive one-on-one opportunities to work directly with me. Our "trees" will shelter and nurture each other, plus this level helps support the work I do at the studio and in the Artist's Circle. You can expect:

Everything from The Seed Circle and The Flower Circle PLUS:

A one-on-one 30 minute critiquing/coaching session (once per month or as needed) via Zoom or email to discuss your progress on personal projects and get some gentle "nudges" to expand your creative horizons. Dates and times will be set up privately to meet individual needs.

"Inner circle" peeks into the reality of an artist's life – the wins, "aha's" and heartaches that I don't share anywhere else.

Insider scoops and first glimpses of new works and projects I have in progress at the studio, plus the opportunity to provide input and feedback during the "seed stages" of my artistic process.
About Dancing Moon Designs - CJ Shelton
Hi, my name is CJ and I like circles! Nature's circular cycles and rhythms are my inspiration, so I use them as a focal point in my art and as a model for teaching and gathering people together. I believe making art and mindfully engaging with Nature is good for the soul and spirit, so that is exactly what this online "circular" space is for.
I've been drawing ever since I could hold a pencil, mostly horses, but that soon expanded to other animals and all manner of nature's beauty. Nature has always been like "coming home" so after a 30+ year career in illustration and graphic design, I opened my own studio in a beautiful old mill, nestled in the hills of Caledon, Ontario in Canada, with a bubbling creek right outside its great big windows.
That was over ten years ago and today my goal, in the studio and online, is to create a calm oasis where all ages and abilities can gather to make art while mindfully connecting to Mother Nature.
I love supporting my student's creative journeys, so my teaching approach is not about copying or "do as I do" but about nurturing your own powers of observation and unique creative style. My goal is to inspire you to make your own discoveries while also giving you a strong foundation of basic drawing and painting skills.
When you join The Artist's Circle here is what you will have access to:

Themed subject matter to gently guide you through the 12 months of Nature's turning seasons with mindful and creative activities you can work on at your own pace.
Easy self-guided tutorials on fundamental skills that are the key to being able to draw and paint absolutely any subject matter.
Sketchbook Prompts with fun (and sometimes challenging!) exercises to stretch your drawing muscles and powers of observation.
Step-by-step watercolour projects on subject matter that aligns with the seasonal cycle of the year (e.g. spring flowers, summer skyscapes, autumn leaves, etc.) These are my personal favourites and very similar to the workshops I teach in my studio!
The benefits of my extensive experience working with a variety of media including pencil, watercolour, as pen & ink, acrylics, coloured pencil, and more.
Inspirational prompts on experiencing nature through an artist's eyes.
An exclusive Artist's Circle community to get feedback on your work from myself and other members
I do hope you will join me in The Artist's Circle, a peaceful place to learn, create, connect and converse – mindfully – with like-minded students, myself, and Mother Nature.
To learn more about my art and world view, visit my website, 
Dancing Moon Designs
and sign up for my newsletter and inspirational "Soul Snippets".
By becoming a patron, you'll instantly unlock access to 69 exclusive posts
By becoming a patron, you'll instantly unlock access to 69 exclusive posts
Recent posts by Dancing Moon Designs - CJ Shelton
How it works
Get started in 2 minutes