Dungeons and Randomness
is creating The Dungeons and Randomness Podcast
Select a membership level
Level 1: Adventurer
The Newsletter 
Once a month, you will have a full breakdown of everything happening behind the scenes at the D&R office.

 Discord Access 
The official D&R Discord Sever is where tons of other D&R fans meet up to talk about the show, bonus content, their own games, television, movies, video games, art, memes and more! There are also many cast members who participate on the server.

*NEW* Monthly Meetups
A classic, back and better than ever! With the discord membership you will also be privy to discord meetups, hosted monthly by either Jason or Brianna. For Jason's meetups, he will discuss all things Game Master related! For Brianna's, strap in for movie nights!

Includes Discord benefits
Level 5: Heroic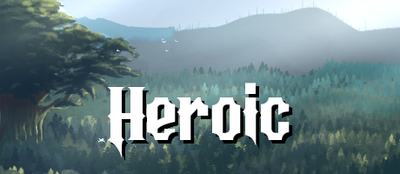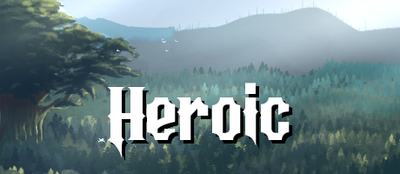 Behind the Scenes 
All of the silliness that gets cut out of episodes! Very often this includes multiple hours of bonus content each week. Super fun, super funny, and very heated debates. See what conversations led up to the biggest decisions on the show, or what silly joke kept us giggling for an hour before the episode was even started!

Ad-Free Episodes
We've have this request for quite awhile now, and we're finally pulling the trigger! From Arc IV: Episode 1 onward, you can find ad-free D&R here on our patreon page!

Includes everything in the previous tiers.

Includes Discord benefits
Level 10: Paragon
Living in Theria 
A fun and informative show where Jason and Brianna sit down to answer twenty listener questions that fall under the theme of the month, submitted and voted on by the members of the discord server so we have an eclectic collection of questions to respond to.

Includes everything in the previous tiers.

Includes Discord benefits
About Dungeons and Randomness
Howdy folks!


Dungeons and Randomness is a weekly Dungeons and Dragons podcast with multiple groups playing in one world (Theria) in which their actions affect one another and tell a giant, sprawling story. For nearly a decade, Jason Massey has been our dungeon master for a show that is available free to all who wish to listen to our adventures. Our podcast is gigantic in scale, balancing out over twenty players and telling a story which features over three hundred characters.

Why Support us?
Real talk, your patronage is our lifeline. It helps us have less anxiety and lets us make ends meet. Patreon allows you to become a patron for as little as a dollar a month using a credit card or paypal. You can cancel your pledge at any time. If it weren't for you guys, D&R would not be able to continue to thrive, so we thank you so much for even visiting our patreon to even consider donating to us. With your support, we can make that a reality.


Thank you again, all of you, so much for your support.

Here are some places you can find us:
Our Main Website
Spreaker - Twitch - Instagram
Twitter - Facebook - Reddit

$5,562.32 of $6,000
per month
Pirate Ship Marathon
Jason will host a marathon stream where he will attempt to put together a 340 piece mini complete with led lights. The instructions are in Chinese and there are no tools. He cannot leave until it's finished.

6 of 7
Become a patron to
Unlock 762 exclusive posts
Connect via private message
Recent posts by Dungeons and Randomness
How it works
Get started in 2 minutes