Dan Freeman
is creating Ableton Tutorials and Videos About Performing Electronic Music
Select a membership level
Official Patron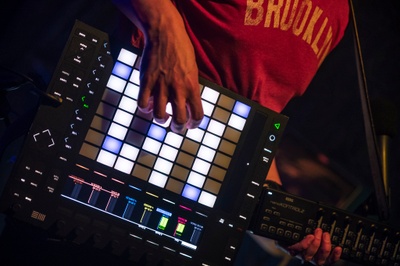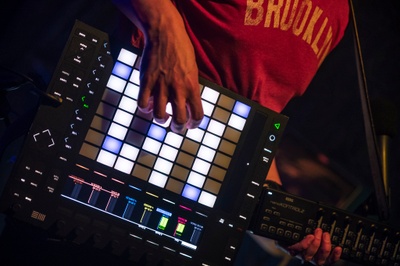 Access to all member-only monthly lived streamed online workshops on topics in Ableton Live
A monthly free Ableton live performance instrument rack, audio effect rack or drum rack for download
Ability to Submit one e-mailed question regarding Ableton or Live Performance a Month 
All-access Patron
Access To Dan's Ableton Tip Library: A video library that contains 30 instructional videos on Ableton Live 11.  It will eventually contain over 80 videos on every effect and instrument found within Ableton Live 11
Access to all member-only monthly lived streamed online workshops on topics in Ableton Live
A monthly free Ableton live performance instrument rack, audio effect rack or drum rack for download
Ability to Submit one e-mailed question regarding Ableton or Live Performance a Month 
A yearly one hour free lesson/consultation with Dan regarding any topic within Ableton Live or electronic music production and performance 
VIP Patron
3 one hour personal sessions with Dan over the course of one year 
Access To A Monthly VIP Monthly Video Class 
Access To Dan's Ableton Tip Library: A video library that contains 30 instructional videos on Ableton Live 11. It will eventually contain over 80 videos on every effect and instrument found within Ableton Live 11
Access to all member-only monthly lived streamed online workshops on topics in Ableton Live
A monthly free Ableton live performance instrument rack, audio effect rack or drum rack for download
Ability to Submit one e-mailed question regarding Ableton or Live Performance a Month
About Dan Freeman
Hello everyone:  My name is Dan Freeman and I'm a music producer/bassist and Ableton Certified Trainer based in Brooklyn, New York.  I'm also a professor or electronic music production, music technology and live performance at New York University and The Juilliard School.  Before the pandemic, when I was not teaching at these schools, I was usually traveling throughout Latin American and Europe giving seminars and concerts on live performance with laptops. Since 2020, I've primarily been focusing on prototyping a new instrument and developing a 'historical synthesis' approach to teaching electronic music sound design.  

My primary goal in creating a Patreon page is the following: I want to explore a new model for how an independent niche artist can create a live music experience and push the edges of the existing digital music technology without the support of a label.  I have been doing this for the past 7 years and have played and presented throughout Latin America, Europe and the U.S. without an agent or manager.  My hope is not simply to use this as a way to support my own endeavors, but to also help create and share a model for other independent creatives to sustain themselves while they push the limits of their art.  

Secondly, I recently created a prototype of a new interface to perform electronic music that I call 'Blinky".  I believe that we live in a fascinating time for electronic music performance because the laptop has become the primary instrument of pop and dance music, replacing the electric guitar, however, there are very few expressive interfaces for the laptop that allow you to become a virtuoso performer in the same way that you can on an acoustic instrument.  I would like to develop this instrument and share the process and techniques of creating a new interface, since it's as much a software as hardware process.  

Thirdly, my expertise is using Ableton Live for live performance.  I currently teach courses on this at New York University's Clive Davis Institute of Recorded Music and was also hired at The Juilliard School in NYC to develop a course on this topic. I have used Ableton Live to perform live for the past 15 years since I did my first concert with it at Berlin's Berghain in 2005.  I have done hundreds of performances with it, from simple DJ sets to complex sets that incorporate visuals, the live processing of vocals and instruments.  I would like to keep on developing and researching cutting edge techniques to do this and to share techniques that can be used with Ableton as well as live templates and Ableton racks that can be useful in live performance.  

Supporting this page will allow me to develop and share some of the digital production and performance techniques that I've been immersed in for the past 15 years, fund the further development of an interface for performing live electronic music as well as developing new techniques for live performance and exploring new ways of using Ableton Live to create an audio and visual experience in live performance.  I hope you join me.  



Become a patron to
Connect via private message
Recent posts by Dan Freeman
How it works
Get started in 2 minutes