Daniel Graves
is creating 100% independent music
Select a membership level
Vampire Squid: Exclusive Access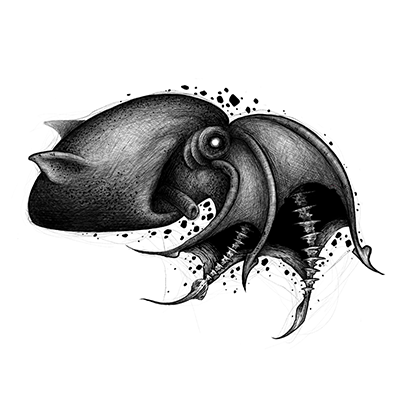 Access to the Patreon community
Access to the secret Imperfect Society Web Shop
Flying Squid: Special Perks
Access to Throwback Thursday posts (a monthly dissection of past creations)
15% discount in online store 
Access to the Patreon community
Access to the secret Imperfect Society Web Shop
Humboldt Squid: VIP Treatment
FREE downloads of all future releases
Access to Future Friday livestreams (monthly rundowns of where I am and what I'm doing)
Access to Throwback Thursday posts (a monthly dissection of past creations)
15% discount in online store 
Access to the Patreon community
Access to the secret Imperfect Society Web Shop
About
In 2006, I quit my job and moved from Los Angeles to Berlin to follow my dream of being a professional musician. I had no idea what I was getting myself into. I had no understanding of the amount of blood, sweat and tears required to have a hope of surviving this volatile business. Over the years I've worked with labels, managers, publicists, booking agents and concert promoters. I've put out multiple albums and played hundreds, if not thousands of concerts in dozens of countries. Most importantly, though, I've connected with tens of thousands of music fans, who have shown me that despite the difficulties, this was the right choice for me.
The industry today is very different from the one I entered all those years ago. While the collapse of music sales was a big setback, the rise of social media bridged the divide between artists and their fans. The internet has cut out the need for a middle man and allowed musicians the freedom to work on their own terms. That freedom, however, comes with it's own set of challenges. Artists must continually search for new ways of supporting themselves, because selling music itself is simply not enough. Most artists, myself included, have turned to touring. It's no wonder, often one concert can pay the equivalent of one year's worth of music sales. Problem is, all this time on the road leaves little time for writing music. Instead of only touring, I'd like to focus more on creating. I want to spend my time writing, creating videos and producing emerging artists. Imagine what I could accomplish if I were to focus on my art without interference from labels or the distraction of constant touring. With your help, I would be beholden to my audience and myself; no one else. 
After years of skepticism regarding crowdfunding, much thought and debate has me convinced that it is the future of the arts. In the spirit of the Renaissance, it's a way for a noble few to support artists they value, in an effort to help them keep creating for everyone. This is a work in progress. I want to hear your feedback so I can tweak this experience so our relationship is symbiotic. I'm beyond excited to move forward in this unwritten future… together.
FAQ - Wait, so how do I support you?

You can support me and all of my creative endeavors by becoming a patron right here on this page! Read below to learn about the nitty gritty details or find contact information if you have additional questions.
Is it ok if I don't want anything but to support you?
Absolutely! You can be as involved as you want. I welcome those who wish to remain silent supporters as well as those who want to be active members of the community and, of course, everyone in between! Regardless of how much or little you participate, I sincerely appreciate your support!
Can I still support you, if I live outside the US?
Yes, you can! Everything on Patreon is shown in US dollars, but you can actually pay with any currency and it will be converted automatically.
What if I can't afford to support you any more, can I stop donating?

Of course, you can cancel or adjust your pledge amount for any reason at any time. I know what it's like to struggle to make ends meet, so please only support my art if you have the financial means to do so. I put out plenty of other content free of charge for everybody to enjoy. 
What if I want to support you with an individual amount of money that doesn't match any of your reward tiers?

If you'd like to do that, you can simply write in whatever amount looks good to you during the check out process and you will receive all the rewards from the tier closest to the one surpassed by your individual pledge.
What's up with the squids?

As you may, or may not know, I am obsessed with cephalopods, squid in particular. So what could be better than sharing my fascination with you by naming the reward tiers after different species of squid?
When will I receive my rewards? 

Rewards will fulfilled within the first week of every calendar month. You will get the reward that corresponds to your current support level 
Still have questions?
Shoot me an email at
[email protected]
and I will do my best to help you out!
Once I reach 600 supporters I will be able to fund the next music video from Into the Black! Which song will it be? I'm going to let YOU decide!
7 of 9
By becoming a patron, you'll instantly unlock access to 296 exclusive posts
By becoming a patron, you'll instantly unlock access to 296 exclusive posts
Recent posts by Daniel Graves