Pianist Daniel Inamorato
is creating The Toy Piano Sanctuary & Neurodiversity Music Institute
Select a membership level
Friends of the Toy Piano Sanctuary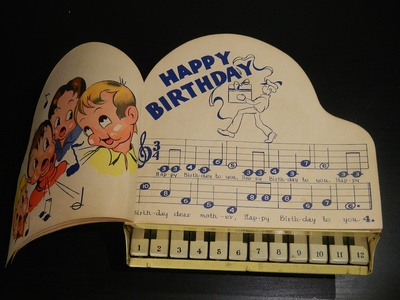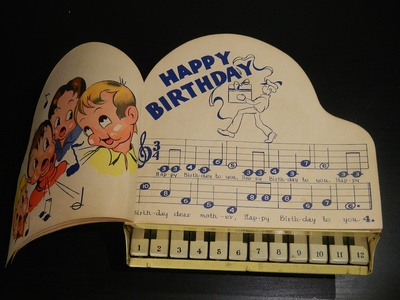 Thank you for helping me keep this project alive with your monthly donation.
1 - Your name will be included at the thank you list "Friends of The Toy Piano Sanctuary" that will be displayed at my website. 
2 - You will learn the history of Toy Pianos on our monthly Newsletters with exclusive artistic and pedagogic content.

Piano Tracks for Singers and Dancers
Limited (20 of 20 remaining)
Dear Singers and Dancer;
For only $5/month you will be able to choose 12 songs per year (1 per month) on a total of 72 minutes of music per year (6 minutes tops per song) that you will choose for me to record and add to my YouTube page: Daniel Inamorato
https://www.youtube.com/user/inamoratopiano
This is your opportunity to shape the channel and choose what piano parts will be the next ones I post. You can also choose vocal parts, orchestral parts, vocal exercises and even ask me to make a short video with warm ups, practicing tips, or teaching vocal technique and diction.
You must provide the music score.
Por 5 dólares por mês você escolhe 12 canções por ano pra adicionar no canal do YouTube, parte do piano e se sobrar tempo até mesmo a parte da voz, um total de 72 minutos por ano de música que você escolher. Voce deve me enviar a partitura.
Support Group Brazil-USA
Limited (3 of 5 remaining)
Neste grupo de suporte eu auxilio Brasileiros em suas buscas por escolas no exterior, já tendo ajudado vários músicos que foram aceitos nas maiores escolas do mundo. Vou auxiliar com as aplicações, entender os sites, escrever emails formais em inglês, procurar professores, escolher repertório apropriado, falar sobre bolsas de estudo e como melhorar suas chances de receber uma bolsa maior, como conseguir emprego no exterior, visto de viagem, e muito mais. Encontros pelo Google Meet ou Zoom.

About Pianist Daniel Inamorato
Welcome to Daniel Inamorato's Patreon Campaign. As his supporter you will be sponsoring Daniel to keep striving for artistic excellence and will get him closer to his dream mission creating
The Toy Piano Sanctuary & Neurodiversity Music Institute
; a program that aims to connect underprivileged minority communities to performance arts and music education, while also focusing on research that furthers the relationship between Neuroscience and Music Pedagogy.
Daniel Inamorato is a concert pianist from Brazil and a leading artist in piano performance, piano pedagogy and multidisciplinary arts education. Both in Brazil and the United States, Mr. Inamorato has taught hundreds of neurotypical and neurodiverse students. He is experienced working with students on the Autism Spectrum, Down Syndrome, Oppositional Defiant Disorder, Attention Deficit Hyperactivity Disorder, Blindness and other biological amd social nuances.
His motto is:
"All it takes is a support system!"
For a full list of his achievements as artist and pedagogue, please visit his webpage:
https://www.danielinamorato.com/resume

$174.11 of $350
per month
Reaching this goal will allow me to:
1) Teach weekly music lessons to 4 new students from the Highland Park Community, in Williamsburg, Virginia.
2) Teach 1 monthly open-to-all group music lesson at an underprivileged community in Williamsburg, Virginia.
3) Research and share the history of Toy Pianos in our Newsletters.
4) Record Toy Piano repertoire and share videos with our Patrons.
5) Restore one Toy Piano per semester

1 of 4
By becoming a patron, you'll instantly unlock access to 1 exclusive post
By becoming a patron, you'll instantly unlock access to 1 exclusive post
Recent posts by Pianist Daniel Inamorato
How it works
Get started in 2 minutes