Danielle Howle
is creating Music/videos/songwriting instruction
Select a membership level
Get To Know Me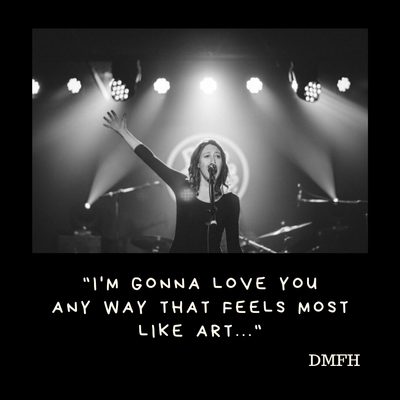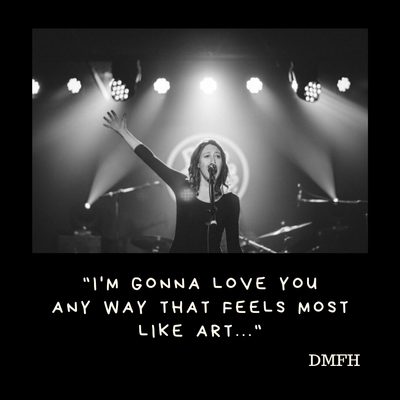 Receive  "Howle-made" monthly memes made from specially selected Howle song lyrics. Meme photos are ones I have taken on musical journeys or in daily life. This tier provides a fun way to get to know me. I'll say hello with the meme and fun facts on where I was when the photo was taken, and a link to the song that the lyrics are from when possible. Hope it will bring a smile to your heart and face! Here's an example in the photo of a meme. You may be surprised by a message from me when you join this tier. I will occasionally send videos and you'll have access to mystery gifts.

Howler Journey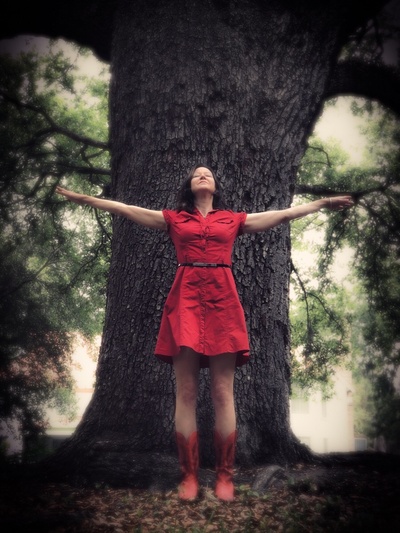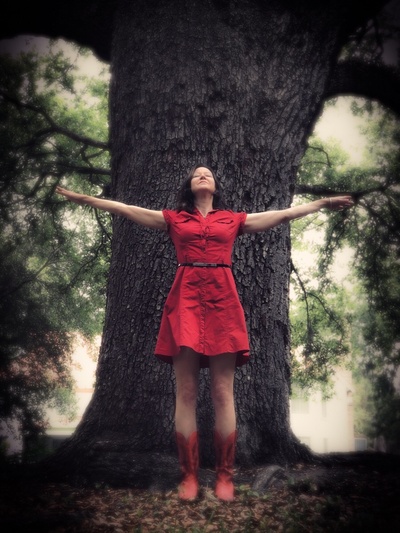 Enjoy a monthly video about what is going on in my creative space. Be with me as I create songs, conduct interviews, and some free jams (when possible) at The Baby House, where I live as "Artist In Residence" in the intentional music community of Awendaw Green. You will be involved as I bring you along on exciting musical adventures, plus you receive "Get To Know Me" tier.  Expect "Thank You's" and "shout Outs"  during the videos.   

Living Live With DMFH
 Living Live With DMFH! BE with me during a monthly live performance of my choosing. There will be behind the scenes access pre and post gig as situations unfold. These shows will be on film for you to watch. Some may be private live streams when internet service is avail. I will be taking you to many types of venues and performance situations. Be with me before I play a show, to understand how these things work and what I do to make it happen. Then, see the show, and watch what happens after. Yes, you will also receive the content from "Howler Journey" and "Living Live With DMFH" tiers. Special mystery gift cards will be mailed to you so don't forget to include your address!! Woot! I'm super stoked about this opportunity! 
About Danielle Howle
Hello from Danielle. I'm so excited to be on Patreon! At first, I was shy about being vulnerable outside of my songs and live performances. My passion to share is changing me already for the beter. Now I get it and sharing my stories and experience with others on the web is something I'm going to love! This platform inspires me to come out of my shell even more as an artist (and human) in new ways. I feel we all have stories to share and there is much to learn from each other. Patreon gives me an excellent space and way to get to know the people who have been on this journey with me and a way to make new music and new friends. This is a dream come true for me.Recently the COVID-19 has been leaving many people without income at all. I am one of these people. This will change for me and many others as we adapt and overcome. I know this platform will challenge me as an artist and for me to learn how to do things better on the internet. It's exciting. I wish to raise the resonance of myself and others through sharing music creation experiences. I feel inspired over the people who will join me that I know and the ones I will meet. Thank you in advance and let the journey begin! I've included a music bio below in case anyone is interested.
Danielle Howle is a thirty year touring songwriter/band leader with fifteen albums under her belt on seven indie labels. Whether solo, or with band, Howle has toured extensively for twenty years. Some tour highlights include musically diverse acts Avett Brothers, Indigo Girls, Ani Difranco, Elliot Smith, Hootie & The Blowfish, Caroline Aiken (to name a few) and opening for equally diverse artists, such as Fugazi, Bob Dylan, Jim Lauderdale, Gillian Welch, Bob Mould, Roger Mcguinn, and The Melvins. This artist is deeply skilled in performance experience and able to engage many types of crowds. Her unique perspective on life, compelling live performances, and versatility have kept her an inspirational favorite among a select group of artists.
Howle has lectured and performed on songwriting and the creative process at Yale, Brown, Penn State, UGA, USC, C of C and Columbia College. She has organized songwriting workshops and music camps for humans age five up to seventy-five! :)
Founder and producer of Swamp Sessions, 
http://www.swampsessions.com/
a yearly songwriting retreat (at a fully solar-powered swamp house) in the Francis Marion National Forest, Howle enjoys working with all levels of songwriters. As "Artist in Residence" for Awendaw Green, (Home of "The Barn Jam": 
https://www.facebook.com/awendawgreen/
Howle is able to live among the environment where she teaches and creates.
Howle has produced various recording artists, worked as a music coordinator on several indie films, and continues to enjoy creating musical content for film, television,.PSA's and educational institutions. Her most recent soundtrack contributions for the film "Parallel Chords" by author director Catherine Dudley Rose, acquired digital distribution (2019) and can be viewed on streaming platforms, such as Amazon Prime and Apple TV.
Learn more
https://www.daniellehowle.com/
https://www.imdb.com/name/<wbr>nm1165221/
$341.25 of $1,000
per month
Goal one is to stabilize some kind of income stream, due to COVID-19. Lost income from live performances is daunting for many of us. Patreon seems awesome. I'm so happy to be on this platform and try new things and challenge myself artistically and build community. This is a great place for people that follow me to have access. I realize that I'll be sharing in new ways that excite me. I'm up for the challenge. Tier 4 is best for this I think.
2 of 2
Become a patron to
Unlock 41 exclusive posts
Connect via private message
Recent posts by Danielle Howle
How it works
Get started in 2 minutes