Danielle Vedovelli
is creating Cosplay and Modeling photos ✨
Select a membership level
Level 0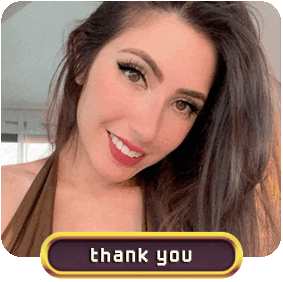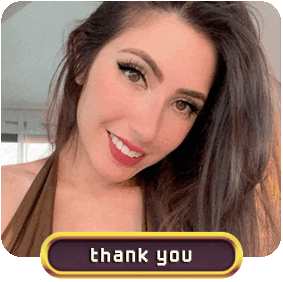 TYSM 🥰 👉 Rewards starts at Level 1! 
But here in this tier you have some perks too 🔓
✅ Access to my Patreon-only feed
✅ 1 pic of each monthly sets (samples)
✅ News, previews and upcoming plans
✅ BONUS SETS when we reach the goals

(Really appreciate your support! Every little bit helps! ❤️ Thanks for being awesome!)

Level 1
🔓 All the previous rewards +
✅ 1 new set
✅ 1 old set
▶ Total sets per month: [ 2 ]

Level 2
🔓 All the previous rewards +
✅ 1 extra new set
✅ 1 extra old set
✅ Fansigns with your name
✅ 1 photo of next lvl exclusive set of the month
▶ Total sets per month: [ 4 ]

About Danielle Vedovelli
ABOUT ME
I'm Danielle Vedovelli, a brazilian model, cosplayer, content creator ❤
At first I created this page mainly to show you my cosplay sets, but it's been a while that I'm focusing more on modeling sets :3
I started cosplaying at the end of 2013 and my life has changed completely since then! Only some years later that I started doing modeling photoshoots.
WHAT IS PATREON?
Patreon is a subscription-based platform where you can pledge a certain amount in order to get
exclusive rewards
 from your favorite creator! 
PS: I'd like to let clear that you don't have to sign up to Patreon at all! I will continue to post free content on all my other platforms. There are also several ways to show support to my work, either by following me on social media, leaving nice comments, sharing my content, sending me a letter, etc. EVERYTHING is much appreciated!


WHAT DO I GET?
All rewards are monthly based, which means that each month you'll receive different content. Everything will be announced accordingly to the month of your pledge. Pay attention to my Patreon feed for a better look! On a separate column on my profile you can see all the different Levels offered, their prices and what you can grab if you pledge to it. But in short, even $1 grants you access to some exclusive content that I won't be sharing anywhere else!
Patreon ALWAYS gets priority on releasing dates and number of pictures as well, which means I will be sharing full high quality photoshoots ONLY here and before I release to any other platforms. Here you can also find very exclusive content 🔥, which I'm definitely not posting on public social media. 

I'm trying my best to make every single level worth your time and money! ❤


 F.A.Q.
▶ How does the payment work?

Payment is taken immediately upon pledging so, please, only pledge if you really want to stay for that month. Please pay attention that patrons who have been here already will get charged on 1st of each new month.

▶ Do I need to do something after pledging in order to receive my rewards?
Don't worry, you don't need to do anything! Patreon system lets me know who pledged for what month, so I can keep track of it without any problems! So enjoy the feed while you don't receive your monthly rewards. ❤


▶ When the rewards will be sent?

I always send everything between the 5th and 10th of the next month of your pledge. 

Meaning if you pledged in August (doesn't matter the day), you will get your rewards for that month until September 10th. 

▶ I didn't receive my rewards but everyone did! What should I do?
Please pm me and I'll check what happened.
Sometimes Patreon has some issues... Take a look if you have any payment declined before that was never fixed. If you do, probably Patreon considered you as a patron from a previous month, since it tried to retry that payment.


▶ How many pictures can I find on each set?

It really depends on the set, but I always let that info available on the rewards showcase post.
But currently my sets have at least 30 pictures each one. 
▶
Will you be only cosplaying on your sets?
No, sets can be either cosplay or modeling. It depends on what I want to bring on that specific month.

▶ Can I have access to past photoshoots?
I always bring back at least 4 old sets per month here on Patreon and there are some levels where you can request additional ones without any extra charge! But if you don't wanna wait, I made available some of my past photoshoots in Gumroad! Just click here and have fun <3 
▶ Can I pledge at any time to receive that month's content?

Yes! You will receive the rewards for whatever month you signed up during, it doesn't matter if you sign up on the 1st, 17th or 30th of each month.


▶ Can I upgrade my pledge within the month?

Yes, you can! If you upgrade from a specific level to another, you will be charged the difference between the values. You don't need to worry about letting me know since Patreon automatically sorts everything to me.


▶ Is there nudity, implied-nudity or pornography on any tier?

No, I don't offer this type of content. I have no interest about changing that! 
Please, do not insist.
▶ Do I need to know something before I delete my pledge?

Even if you decide to delete your pledge within the month, all rewards will be delivered accordingly to your level! BUT please have in mind that the bonus sets will be sent only to current active patrons on any level.

▶ Can you explain more about the bonus sets?
Bonus stuff are offered each month if we reach and keep some goals! Every month the goals and goodies offered will be different, so you gotta check on the rewards showcase post of each month. Only active patrons receive the bonus sets, which means that you need to stay a patron (in any level) in order to receive these.

▶ How does a refund works?
Unfortunately I can no longer offer refunds. Patreon doesn't let me do so after a X number of days, which makes things complicated for me. Also, it's a bit unfair that you got to see my exclusive feed and then ask for a refund (for any reason). I'm sorry.

▶ Where else can I find you?
I go by "danievedo" in almost every social media 🤓 
But just in case: You can find all my links here!


▶ Can I financially support your work through somewhere else?

Yes, of course! You can send any donation for my Paypal e-mail at anytime! ❤ 


IMPORTANT:
▶ Patreon is a way to gain access to my content via support / donation. You are
NOT
purchasing any copyrights and I will stay the legal owner of the content.
▶ 
NO LEAKS ALLOWED!
🙅 Please don't share any of the content I've sent or posted here publicly! I work hard to bring you exclusive content, all of this was made for your eyes only.
▶ Reselling my work is also prohibited! Please understand.
▶ Dates can vary depending on the schedule, but I'll always let you know first if something happens.
▶ By being on Patreon, you
agreed
to the
terms and conditions
which includes not uploading these rewards for others to download, not reuploading on any other public website and not using these pictures for any kind of advertisement.
These files are for personal use only.
▶
By pledging you ensure you've read my F.A.Q. and are aware of the rules, including the fact that I don't offer refunds.
If you have any further doubts, please e-mail me or send me a PM ❤


Thanks a lot for everything! AND ENJOY! (๑˃̵ᴗ˂̵)و
▶HINATA set will be unlocked for active patrons! 💜 

1 of 2
By becoming a patron, you'll instantly unlock access to 892 exclusive posts
By becoming a patron, you'll instantly unlock access to 892 exclusive posts
Recent posts by Danielle Vedovelli
How it works
Get started in 2 minutes