Danika Dinsmore
is creating Content for the Literary Tree Hugger
Select a membership level
Concerned Citizen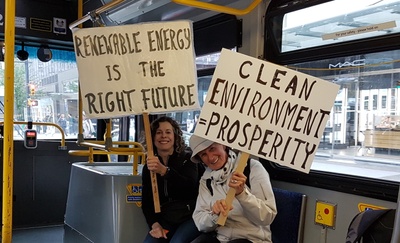 You are helping fund the production of new work and costs related to legal issues following my arrest for crossing the injunction line at the Kinder Morgan tank farm in BC.
This level gives you access to my entries and related poetry and non-fiction. 

Includes
Being part of my community
Patron-only content feed
My undying gratitude
Eco Advocate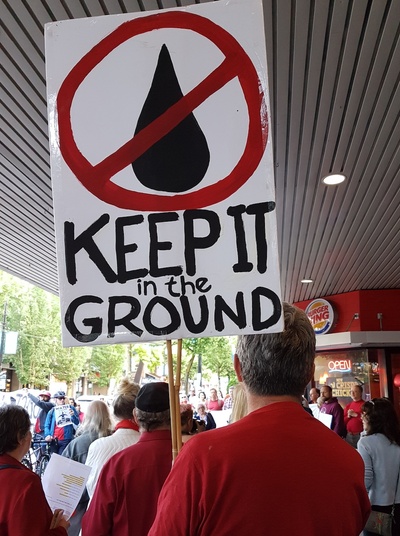 All of the "Concerned Citizen" perks plus:
An e-book copy of one of my books of poetry  
A thank you in my new poetry manuscript
Includes Discord benefits
Protector of the Forests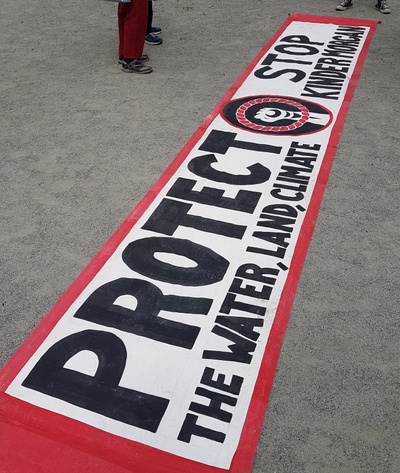 All of the above plus:
An ebook copy of any of my children's fantasy books or an ebook copy of Reckoning Magazine (a literary journal of environmental justice)
About
Thank you from the bottom of my heart (and the top of it, too) to all who have joined my Patreon community. Your contributions not only help to support me as a champion of words, but as a champion of our natural world. 
On
May 18, 2018
, I was arrested along with four other people for refusing to leave after we crossed the court-ordered injunction line around Kinder Morgan's tank farm on Burnaby Mountain in British Columbia. It was in protest of the proposed "twin" pipeline to one already in place, which would carry diluted bitumen from the Alberta tar sands to our coast to be stored and shipped in tankers to China, increasing by a fourfold the tanker traffic through our waters.
We were charged with "criminal contempt of court." We thought we were all going to prison for 7 days, but lawyers managed alternative sentences for three of us. I was sentenced to 7 days house arrest and 150 hours community service on a year probation. You can read about this experience in my 
personal essay "House Arrest" in Cascadia Magazine
(And I encourage you to subscribe to this great online magazine - especially if you live in the 
Cascadia bioregion
.)
As of
Aug 30, 2018
there have been no more protests happening on Burnaby Mountain. The Federal Court of Appeals revoked the government's permits to build a second pipeline due to insufficient consultation with First Nations bands on whose lands the pipeline would cross and insufficient environmental impact studies on the affects of quadrupled tankers in our waterways, so the project is "on hold" - but only until the government can get the approvals/permits again. Prime Minister Trudeau has said that he is determined to see this pipeline built.
You may have also heard that the Trudeau government BOUGHT the original 65-year-old pipeline from Kinder Morgan for $4.5 billion. 
UPDATE Feb 22
: The National Energy Board announced the project is in the "Canadian public interest and should be approved" if the conditions are met. The regulator said "the environmental damage from an oil spill off the west coast would be significant but that the risk is small and worth taking." The report also concluded that shipping is likely to effect our Southern resident killer whales and increase greenhouse gas emissions, but this can be "justified in the circumstances in light of the considerable benefits of the project and measures to minimize the effects."
So basically, they know it's environmentally wrong, they know our orcas will die, but it's worth it!
Joining others on the mountain, hearing everyone's stories, opened my eyes to what is happening to our world. I rode the momentum of their camaraderie and support. This was one pipeline in a world of pipeline projects, some already underway in other parts of our province. I realized I couldn't stop, and that I would focus my writing, speaking, and teaching skills on the greater cause: the prevention of the extinction of our species and the extinction other living creatures of this earth. As a land defender, as a water protector. I began using my creativity as a form of activism and my activism as a form of creativity. 
Funds from this site help pay for:
the creation of new written work;
literary and environmental activism;
costs related to the organization of educational events, rallies, etc.;
maintaining a collection of protestor statements and bios for later publication (you can view some of those statements HERE)
Entries are a mix of creative non-fiction, personal memoir, and poetry. For the $5 subscriber you will have access to bonus writing exercises on my Conscious Citizen Discord Channel. For the $10 subscriber I will also post snippets from my new manuscript (a combination of poetry and non-fiction, working title:
Trading Places with the Trees
). Print and ebook copies of books I've been published in are rewards for higher subscription memberships.
This Patreon page was inspired by requests to write about the arrests on Burnaby Mountain, from supporters wanting to know how to help from afar, and from my challenge to consciously recognize myself as a professional writer.
In case you don't know anything about me:
Danika Dinsmore
is an author, educator, spokenword artist, and activist. Her early writing career was built on experimental and performance poetry. Her inspired performances earned her the Washington Poets Association award for Performance Poetry. She has published three books of poetry, an award-winning spokenword CD, a smattering of short stories, and a middle grade fantasy series (
Faerie Tales from the White Forest
). She spends her time with trees & children and teaches creative writing & world-building in schools, libraries, conferences & festivals across North America. She serves on the editorial staff of 
Reckoning
, a journal of creative writing on environmental justice and on the board of directors for the Cascadia Poetics LAB.
Become a patron to
Unlock 27 exclusive posts
Connect via private message
Recent posts by Danika Dinsmore
How it works
Get started in 2 minutes