dani katz
is creating high-vibing, mind-expanding, paradigm-shattering awesomeness
Select a membership level
rad.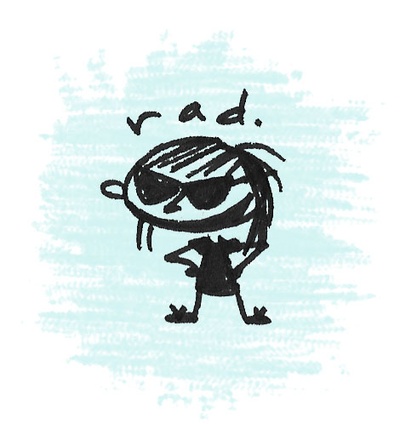 exclusive access to my monthly LIVE patron-only Q+A session 
Includes
exclusive access to my patron-only content feed
extra gratitude mojo and blessings
that's what i'm talkin' about!
Includes
exclusive access to my patron-only content feed
custom-crafted digital smartphone wallpaper download
About
Welcome to

Dani Katz's

Patreon page.
Hiya!
I am an L.A.-based transformational content creator who tends towards the prolific, as well as the edgy and delightful.
I write. I draw. I geek out hard and deep about the energetic frequencies of language, and how words create our every shred of reality. I call it 
Quantum Languaging
; and I teach, consult, coach and create lots and lots of content about it all.
The story.
I guess the multi-hyphenate thing started back when I was covering the underground shamanic psycho-spiritual scene for the
LA Weekly;
 and my editor encouraged me to illustrate my articles. Thus the artist-writer thing was born. My own shamanic initiation opened me up to the vibrational frequencies of words, and the metadata encoded therein; which inspired me to create my vlog: 
Words (Are) Matter
. 
But, because "artist-writer-word witch-video maker-cultural critic" sounds pretentious and terrible, I am - for our intents and purposes - a
content creator.
The high-vibe kind.
The mission.
My offerings are crafted with the clear and integrated intention to inspire, uplift, awaken and expand; to free our minds and open our hearts, while provoking a giggle, or two, or twelve.
Also, it's all free - my content, that is - the daily
Instagram
posts, the
YouTube videos
,
the articles
,
the blogs
,
the star stuff
- the all of it (
books
and adorably illustrated 
products
notwithstanding).
The gist.
Your generous patronage is what is allowing me to continue to create high-vibe content, and to get way better at marketing it, and promoting it, such that I can expand my platform, and spread the good, great vibes farther and wider. 
The ask.
If any of my offerings make you think, feel or giggle, please pledge whatever feels fantastic - be it $1 or $20 or $444, or any option in between. Be sure to track the perks, including 
exclusive Patron-only content
, which includes next-level, post-podcast video content with my OffPlanet Radio cohort, Emily Moyer. Plus, you can change or cancel your pledge at any time; because freedom rocks.
Conclusion
Thanks big time for your support, which is allowing me the freedom and the spaciousness to continue to do my part to wake-up the world with my words, lines and frenetic gesticulations.
It takes a village, yo. 
Deep bow,
xodk
$500 will allow me to purchase a fancy-schmancy Zoom account upon which I can host virtual Quantum Languaging salons with folks all over the world. 

1 of 3
By becoming a patron, you'll instantly unlock access to 10 exclusive posts
By becoming a patron, you'll instantly unlock access to 10 exclusive posts
Recent posts by dani katz