Dan Klass
is creating The Bitterest Pill podcast
Select a membership level
You have my ETERNAL LOVE.  Until the next show comes out. I am fickle that way...
Seriously, I assume this will be the most common level of support, and I need to think of some ways to honor the contributions of the people REALLY keeping this show going.  Once I understand Patreon a bit better, I'll know if I can get the shows to you earlier or what.  Stay tunes...
IN-SHOW SHOUT-OUT!  Yes, if you support the show at $5 per episode, I'll include you in the special shout outs at the end of the show.  The shout out will continue for every show you support at that level.  (There is currently no limit to the number of supporters at this level)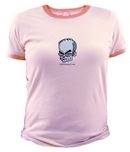 TEAM T-SHIRT!
 Patronize me (is that the right word?) at the $20 per month level for at least 6 months and receive a
SPECIAL LIMITED EDITION BITTEREST PILL T-SHIRT
.  These will be brand new designs, based on the stories of the recent shows (not like the old, original t-shirt pictured here.  That one is our retro-Pill design from 2004.  Maybe it's so old it's cool again?  LIke vinyl?)  Photos of you wearing the t-shirt will be strongly encouraged.
About
For over 15 years, I've been spilling my guts on the original "failed comedian sits in his garage and does a podcast" podcast, THE BITTEREST PILL.  I tell stories about family, show business, dreams, dead vermin, crazy neighbors, near-death experiences…  
For several years (4?) original episodes of THE BITTEREST PILL were only available to paid subscribers.  Not any more.  I don't really believe in holding the content hostage as a business model.  So, now the shows are "free."  The shows are free, but the bandwidth for the show, the production time and all the other time and expenses remain the same.  
When I stopped charging for the show, there were seval listeners who said they'd be happy to continue to pay.  Yes, some people are very generous.  Even though they didn't have to pay to get access to the shows, they wanted to be a patron of the podcast.  
It is for those wonderful people that I've set up this Patreon account.
So, for those of you who decide to become a patron of THE BITTEREST PILL, I say thank you.  As I write this, I really know very little about this system, but will try to figure out ways to honor you dedication to the PILL.
More on this as it develops…


Dan Klass

By becoming a patron, you'll instantly unlock access to 20 exclusive posts
By becoming a patron, you'll instantly unlock access to 20 exclusive posts
Recent posts by Dan Klass