Dann
is creating a minecraft world generator
Select a membership level
Patron-only posts and messages which include development news, pictures and concepts
Patron-only versions of the public demos without the personal promotion messages in chat and possibly some other improvements
Includes Discord benefits
Access to up-to-date builds of the generator that includes all the working biomes and features
Patron-only voting power on matters such as prioritized features to work on, aesthetic consulting, etc
And everything in the previous tier
Includes Discord benefits
Access to bonus, never-before-seen content such as fun experimental builds or crazy ideas
And everything in the previous tiers
Includes Discord benefits
About
I miss the excitement I felt when I was exploring Minecraft's worlds back in the beta days. I want worlds that are much more unpredictable than the currently existing generators, and I also want worlds that are beautiful and inspiring. I think voxel-based games like Minecraft have an unbelievable amount of potential, and we haven't even scratched the surface. For the past 8 months in my free time I've been developing a voxel terrain generator engine.
Structures
I do not use pre-built schematics. My world generator grows each tree and structure individually, which means that every plant and structure of a same type in the world is unique. You can try my
demo
to get a taste of this concept. The generator's engine allows me to generate extremely large structures (hundreds of blocks wide) with minimal impact on performance. I'm planning some trees and structures on a scale that has never been done before, and I'm excited to share them with you!
Terrain

The engine allows me to design complex and thick (height wise) terrain with many layers of internal complexity (such as the rivers in my
demo
) without sacrificing performance and aesthetics. I've always liked the idea of tall terrain structures, canyons, mountains, floating islands, but it seems like it must also come with a lot of noise and chaos. My engine allows me to have the former without the latter, which I showcase in my
demo
.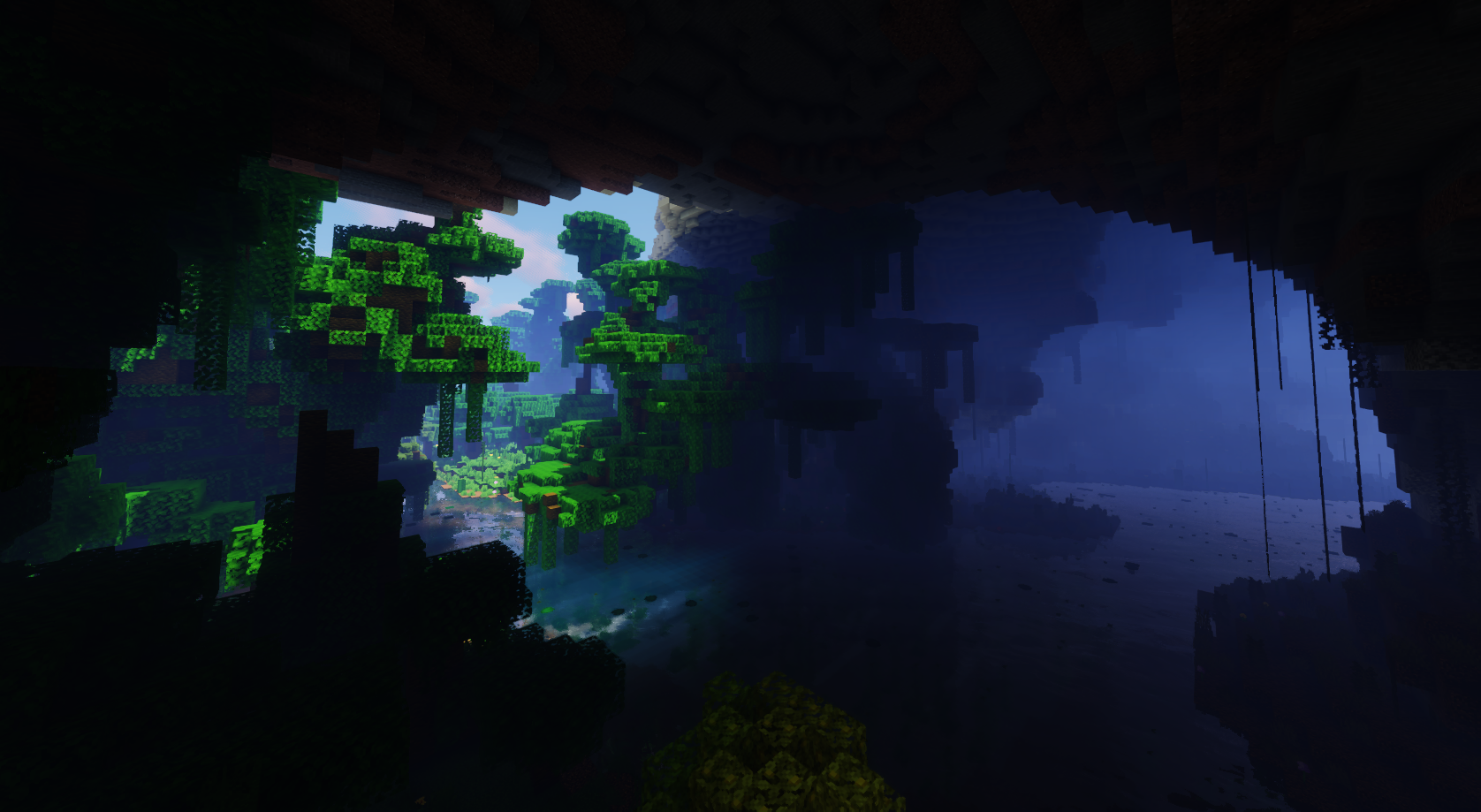 Performance
The features described above are quite demanding and that's why I did my best to focus on performance as a top priority.
The engine is written with multithreaded processing in mind, which means that it uses all available processor cores to calculate the terrain in parallel. This brings the chunk generation time down significantly with the number of cores available to the server. If it didn't have parallel processing, the
demo
would slow down to a crawl. Memory usage is efficient as well because it doesn't need to keep structures loaded.
Conclusion
Embark with me on this journey, let's explore Minecraft's potential and bring some unbelievable things to reality!
When I reach 50 patrons I'll write the mother tree like the one in Avatar and of course I'll include it into the world, but also I'll release a plugin for my patrons which allows generation of the tree on command. And of course the tree will be unique every time it generates. :)
1 of 1
Become a patron to
Unlock 16 exclusive posts
Connect via private message