Dara and Simon
is creating a Sexual (R)evolution
Select a membership level
Evolve Together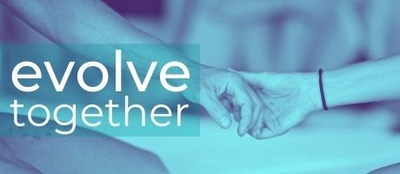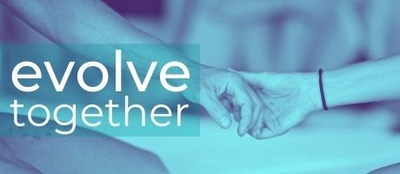 With this Tier you will get:
Dara's latest Album "Bedroom Sessions" and new audio releases
Self Love Now Book (digital verison)
Access to our Online Community: THE BE LOVE TRIBE
our immense gratitude that jumps in hoops and circles around your gift and keeps singing: "you are wonderful"
With this offering you are treating us both to a large green smoothie every month! Our favourite!
This is a 'suggested' amount and it is up to YOU to decide what your heart feels aligned to give.
You can also choose a custom amount that suits your level of generosity. We trust in your judgment about what represents a commitment on your part and respects your financial situation.
Please note:
We do not use Patreon as our main area of engagement, but on The Be Love Tribe we have an active community and are thriving to be with you all the way. 
Simon Transparently Podcast
With this tier you get to:
Feel like you are making a difference to the production and delivery of a podcast designed to awaken humanity
Access our online community The Be Love Tribe
Receive Dara's new Album "Bedroom Sessions"
Receive the Self Love Now book (digital version)
Support us immensely
Producing and delivering a podcast every week is a full time affair.
The new show places large demands on Simon's time and finances. In order to continue providing great content, he could really use your help. 100% of all funds contributed through Patreon will be used to cover bandwidth, production, editor, equipment and periodic travel expenses so he can focus on creating great content with one goal - to support all to awaken their heart and RISE as LOVE together. Simon is also open to collaborations and creative ideas to spread these powerful conversations. 
Please note
: We do not use Patreon as our main area of engagement, but on The Be Love Tribe we have an active community and are thriving to be with you all the way.
Go Touch Yourself
With this tier you get to:
Roll in Pleasure (access to Go TOUCH Yourself Training)
be part of our Online Community THE BE LOVE TRIBE
Receive Dara's new Album "Bedrooms Sessions"
Receive the Self Love Now book (digital version)
Support us immensely
This is what we would like to receive for a minimum of 6 months for our online training
Go Touch Yourself
. It's taken us many months, a big team and resources to pull together an EPIC training in which we can offer continued support for all - in the name of reclaiming aliveness and pleasure for the human body. If you feel called to support us this way, we will be sparkling and throwing some love bombs your way. You will keep access, even if you decide to lower or increase your pledge at different points of time.
We feel already orgasmic just thinking about you being part of this!
About Dara and Simon
Why A Sexual (R)EVOLUTION? 
We have been asking ourselves for many years how we can assist most potently in radically shifting outdated cultures and ways of relating to one another and this precious planet we all come from. We found that in some way it all leads back to sex.
Because sex is at the root of our existence.
We all come from it. But it has been suppressed for thousands of years in its innocence. Anything that is controlled requires effort and energy. The more non-accepting we are to anything, the more we will be bound to it. When our energy is tethered up inside it is not available for health, creativity, love, aliveness, deeper connection and communication. Now in times of global emergency and cultural collapse it is not only necessary but essential to free up this blocked energy so we can solve the massive challenges that we are faced with. 
Once we've healed the excruciatingly painful disconnection from our bodies and our roots,
we can start to heal our relationship to each other, nature and the whole of existence. When we start practicing real SELF LOVE not just as a concept but as an integrated part of ourselves, we will all naturally step into service to the whole of existence and take actions that are for the good of the next 7 generations. 
HOW DO WE DO THAT?
Offering Sex Education (the one you never had but really needed) through our "GO TOUCH YOURSELF" online experience

Simon is a sexological body worker and Dara a Tao Tantric Arts practitioner among many other skills we picked up along the way

Offering community experiences for those willing to heal our distorted patterns of connection:

THE BE LOVE TRIBE is our online community space that works much like a retreat centre where we offer vital transformational tools freely accessible to all who are willing to step into becoming change agents
real life Retreats & Workshops (NAKED The Retreat, Radical Intimacy Workshop etc)

Offering Simon Transparently - a transformational Podcast with the leading experts in the fields of sexuality and embodiment - freely available to all 
Offering hours of (often unseen) emotional support to so many individuals on a daily basis (You should see Simon's Whatsapp, Telegram and Signal chats!)
Offering Dara's healing musical medicine 
Living in the Gift economy - radically shifting the way money is dealt with on this planet and reconnecting to the seemingly forgotten (you may ask what this has to do with the sexual (R)evoltuion? Well, money is - just like sex - primal energy force and they are fundamentally linked) 

we do not sell our work in the conventional ways, but let people value what they receive from us
this enables more people to access what we offer
creating a culture of GIVING and maturing our ability to take from life

We invite YOU to awaken to your magnificence, to come ALIVE and participate in the co-creation of a more beautiful world (whether you become a patreon or not). We invite everyone to face the limited conditioning that keeps us playing small and locked in the chains of the past. Let us all awaken and RISE and LIVE as LOVE.
As someone very wise said:
"Don't ask what the world needs. Ask what makes you come alive, and go do it. Because what the world needs is people who have come alive."
Please note: We do not use Patreon as our main area of engagement, but on 
The Be Love Tribe
 we have an active community and are thriving to be with you all the way.
Links to more of what we do...
Dara and Simon
$616.44 of $1,132.14
per month
Reaching this goal enables us to take care of a much needed PA / "Co-Creator of Magic", monthly outgoings to maintain websites, zoom, social pilot, podcast, etc
TOGETHER WE CAN ACHIEVE SO MUCH MORE. 
Be the ReLOVEution

1 of 4
By becoming a patron, you'll instantly unlock access to 14 exclusive posts
By becoming a patron, you'll instantly unlock access to 14 exclusive posts
Recent posts by Dara and Simon
How it works
Get started in 2 minutes