DashNet
is creating video games
Select a membership level
Chip
You're buying us some cookies! In return, you get :
access to private Patreon posts; may include design notes, doodles, future plans, and other inane ramblings
Shiny cookie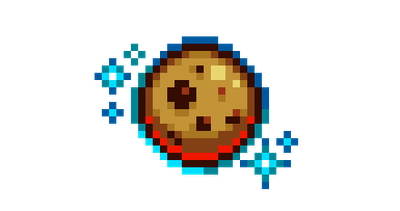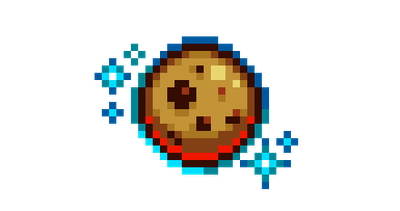 Oh boy! Here's what this nets you : 
gain the exclusive Shiny cookie role on our official Discord and access to the Patreon-only channel
vote on the next cookies to be added to Cookie Clicker, each month
Includes Discord benefits
Gleaming cookie
Oh snap!!! Check these out :
all of the above, plus
super-secret Patreon posts with early prototype screenshots of future updates (sometimes)
one-time : a grandma in Cookie Clicker will permanently have a name of your choosing
Includes Discord benefits
About DashNet
already a patron? make sure to check your rewards - [name a grandma], [vote on cookies]
Hey there!
We're
DashNet
, an indie game dev studio comprised of
Orteil
and
Opti
.
We've made a whole bunch of neat little games and experiments over the years, though you probably know us best for
Cookie Clicker
, a game that's almost exactly what it says on the tin.
We have a knack for making addictive, seemingly simple little webgames, among other things.
(Try Nested, we've been told it's hilarious!)
You can find all our other stuff on our site!
Need to contact us? You can do so through our Discord or Orteil's Tumblr or Twitter.
Why Patreon?
Several things :

All of our games are 100% free, with no microtransactions. In the past, we've relied on donations, merch, and ads for revenue. While this has worked out decently for the better part of the past 5 years, our income has been chaotic and doesn't always leave us in the green.
We're also interested in becoming less reliant on ads. (While we've always tried to keep them unobtrusive, displaying ads in our games is never a great feeling.)
Many players have expressed a desire to support us through other means than paypal or merch; again, Patreon seems like the ideal venue for this.
We'd like to give back to the fans that support us. We think Patreon rewards might be a great way to do just that (and have fun doing it).
Making and supporting these games is our full-time job. Effectively, DashNet supports two people (plus a cat and a dog that both eat a whole lot!).
By supporting us, you not only help keep us fed and not dead, you're allowing us to keep creating and updating dumb little time-wasters.
(You also get neat stuff in return!)
What's next?
We're in for the long haul. We've updated Cookie Clicker every year since its creation, often adding major new features; something we're not inclined to stop doing anytime soon. We still have so many plans!
We keep creating small experiments and often end up turning them into much bigger things. We always keep our old projects in the back of our minds; nothing we make is ever truly finished.
Supporting us on Patreon gives us yet another incentive to keep up the good work. Making video games and seeing so much support for them has made the past 5 years absolutely wonderful. Ideally, we'd like to keep doing this as our job for as long as possible (perhaps until the heat death of the Universe, medical science willing).
We're beyond thankful for all the support we've received over the years, on here and elsewhere. Thank you so much for playing our games!
- Orteil & Opti

Become a patron to
Unlock 16 exclusive posts
Connect via private message
How it works
Get started in 2 minutes