andi dauerBlog
is creating youTube Videos + Blogs
Select a membership level
Bronze
You can watch non-public YT videos and determine yourself how many videos (creations) for 5 Euros you want to watch and pay at the maximum per month.
Du kannst nicht-öffentliche YT-Videos anschauen und selbst bestimmen, wie viele Videos (Creations) zu 5 Euro du maximal im Monat anschauen und bezahlen möchtest.


Silber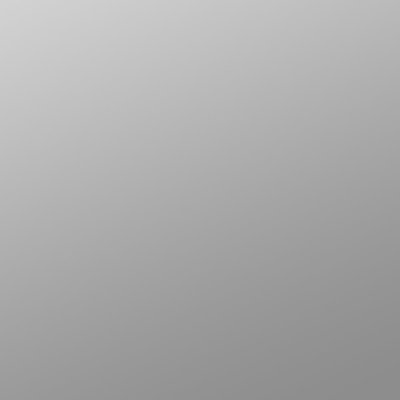 You can watch non-public videos and you will also receive a link to download the mp4 file (720p).
Du kannst nicht-öffentliche Videos anschauen und zusätzlich erhältst du einen Link zum Download der mp4-Datei (720p).


Gold
You can watch non-public videos, download them on request and connect with me via WhatsApp to coordinate special requests for downloads. You will also receive links to exclusive video material and access to password-protected areas in my two blogs such as to my Discord-servers.
Du kannst nicht-öffentliche Videos anschauen, auf Wunsch downloaden und kannst dich mit mir via WhatsApp verbinden, um spezielle Wünsche für Downloads abzusprechen. Außerdem erhältst du Links zu exklusivem Video-Material und Zugang zu passwort-geschützten Bereichen in meinen beiden Blogs sowie zu meinen Discord-Servern.


Includes Discord benefits
About
Welcome! | स्वागत हे | Selamat datang | Добро пожаловать | benvenuto | Bienvenue | ようこそ
You are a subscriber to my
youTube channel
and you like the stuff (natural hairy women, tall women, athletic women and nostalgia from the 80s and 90s that I offer there? Or do you like my multi-language autobiographical
Blog
and you also want to remain it ad-free?
Since I cannot monetize my channel on youTube, because some of my videos are too swinging for youTube, I am dependent on support from added values that I offer. You can read about this added values in the three member levels.
Then you can become a patron!
As a patron you will get insight into what I plan to upload to youTube and I will take into account your wishes, in which order I will upload videos. In addition, as a patron you will see videos that I have put on youTube as "not listed" because they should only be accessible to a selected group of supporters.
You will also receive background information and links that I will not publish on youTube.
If you are not sure whether you would like to support me as a patron, just click on "Follower" and you can watch the public posts, photos and videos.
If you don't like Patreon, you can
easily support me
directly via Paypal
using this link
.
Herzlich Willkommen! Salve! Moin! Griezi! Servus!
Du bist Abonnent meines
youTube-Kanals
und dir gefällt das Material (natürlich behaarte Frauen, großgewachsene Frauen, athletische Frauen und Nostalgie aus den 80ern und 90ern), das ich dort anbiete? Oder dir gefällt mein autobiographischer
Blog
und du möchtest auch, dass er weiterhin werbefrei bleibt?
Da ich meinen Kanal auf youTube nicht monetarisieren kann, wei meine Videos teilweise für die youTube zu freizügig sind, bin ich auf Unterstützung durch einen Mehrwert, den ich anbiete, angewiesen. Diesen Mehrwert kannst du in den drei Mitglied-Levels nachlesen.
Dann kannst du Patron werden!
Als Patron erhältst du Einblick darüber, was ich plane, auf youTube zu hochzuladen und ich werde deine Wünsche, in welcher Reihenfolge ich Videos hochlade, berücksichtigen. Zudem wirst du als Patron Videos sehen, die ich auf youTube als "nicht gelistet" gesetzt habe, weil sie nur einem wirklich auserlesenen Kreis von Unterstützern zugänglich sein sollen.
Weiterhin bekommst du Hintergrundinformationen und Links, die ich auf youTube nicht veröffentlichen werde.
Wenn du dir noch nicht sicher bist, ob du mich als Patron unterstützen möchtest, klicke einfach erstmal auf "Follower" und du kannst die öffentlichen Posts, Fotos und Videos anschauen.
Wenn du Patreon nicht magst, kannst du mich auch
ganz einfach direkt via Paypal
über diesen Link
unterstützen.
Mein Ziel ist es, 10 echte Fans als Unterstützer zu gewinnen, die mich monatlich mit 5 oder 10 € unterstützen und dafür exklusives Film- und Fotomaterial erhalten.
Solange klicke einfach ganz unverbindlich erstmal auf Follower oder begrenze die Zahlung für "Creations" auf 1 oder 2 Creations (Videos) = 5 oder 10 € pro Monat.




My goal is to win 10 real fans as patrons who support me with 5 0r 10 € per month and receive exclusive film and photo material.
As long as just click on "follower"s without any commitment or limit the payment for "Creations" (videos)  to 1 or 2 = 5 or 10 € per month.

1 of 1
Become a patron to
Connect via private message
Recent posts by andi dauerBlog