I love helping people understand things. Making the complex simple - that's my passion! If I am a blessing to you, please chose a sponsorship level and help me continue my storytelling and writing!
During the week, I share with kids, parents and teachers in my work as a primary school chaplain. We talk about things like healthy habits, building self esteem, making things right, caring for others, listening deeply, growing emotionally and more.  
On weekends, I lead the youth group at my local church. We spend time laughing, sharing our stories and studying God's plan for our lives.

I have 
seven published books
and have written many more which I publish on my blogs. Here are two examples: 
28 Stories
- 
Little Turtle
. I will be publishing a couple more children's books on my 
Values in Story
blog in the next months. 
I tell 
stories at school assemblies
and run 
storytelling workshops
that give students the skill to restory their own lives.
I write about all the above things.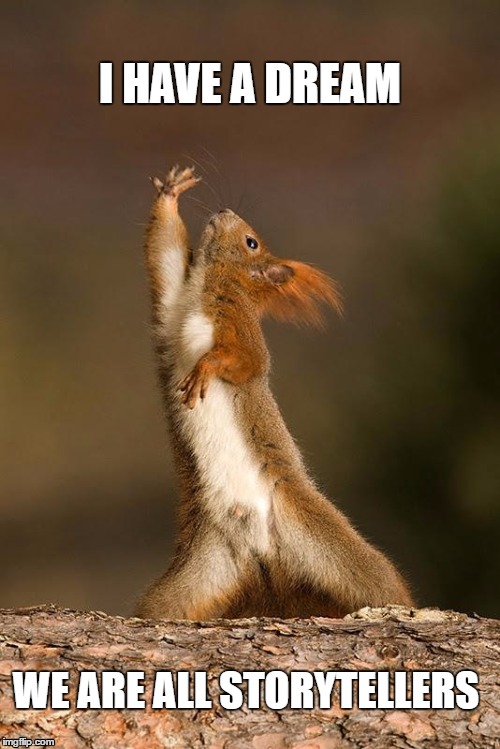 I spend a lot of my free time reading and writing about the topics that matter to me and posting articles on my blogs and facebook groups. Most school weeks, I generate an 
article for parents
which gets used in the school newsletters at my two schools and on my
Winning Parenting blog
. On Friday nights, I write a
Bible Discussion Guide
to use that weekend with the youth. I post these on my  
Restorying Faith and Values Blog
to be used by others around the world. It is always a blessing 
when I hear from
the many groups who do! 
I am really hoping your sponsorship will allow me to focus more on my writing! 
If you'd like to give a one time gift rather than be a monthly sponsor please make a donation to my wife and my shared 
PayPal
account.