Dave Swavely
is creating exciting ways to communicate "The Way With Words"
Select a membership level
Friends
Anyone who gives anything will be able to view regular updates and other exclusive patron-only posts here on Patreon, which will include pre-publication previews.
Good Friends
For those who give $10 or more per month, I will send you a copy of one of my books (your choice), and will send you a free copy of each new book that comes out.
Really Good Friends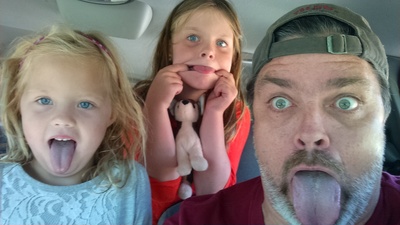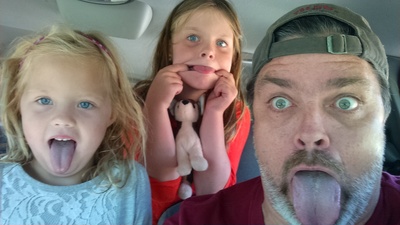 For those who give $25 or more per month, I will send you a copy of one of my books (your choice),  send you a free copy of each new book that comes out, and also will write a blog post about a topic of your choice (could be an interesting topic, a book or movie review, or whatever you want).
About Dave Swavely
Through numerous unmistakable means, God has led me to pursue a full-time career in writing and editing. In addition to giving me a special giftedness, two related degrees, and over thirty years of experience, he has also provided me with an amazing variety of opportunities to impact the world by doing this kind of work for Christ.
From projects with InterVarsity Press (a study guide for the new edition of James Boice's classic book Foundations of the Christian Faith) to Christian Focus Publishing (a series for the highly respected church leader Dr. Harry Reeder) to Cruciform Press (as submissions editor and curator of a new line of books) and others, I have enough projects lined up to be using my talents as a writer and editor for years to come, in a way that will be of significant use to God in the building of his kingdom throughout the world. The only problem is, what I'm doing for the Lord doesn't pay nearly as much as similar work in the secular business world, so that's why I have this account here on Patreon.
I heard about Patreon from the prominent evangelical blogger and author Tim Challies, who is supported by many through it. (Tim is one of the men who started Cruciform Press, which is also now publishing books for John Piper's ministry Desiring God.) Kevin Meath, the publisher at Cruciform Press, encouraged me to seek support for my work in this way. Writing and editing is my sole employment now, and because it is as much of a ministry as it is a career, it has not provided enough money yet to fully support our family of six (three of our children are now married and on their own, but four remain in the home).
Would you please consider contributing so I can continue this ministry for the glory of God? Such help from Christian brothers and sisters like you in the past has enabled Jill and me to plant two churches and start two Christian schools, and although this is a different kind of ministry, it has the potential to have an even larger and broader impact for the kingdom. And like the support I was given to start those ministries, your help will only be needed until God provides a sufficient income for us. If you help me get to that point, I may never be able to pay you back in any earthly way, but based on God's promises I can guarantee that you will be making an investment with eternal returns! (Luke 16:1-13, Gal. 6:6-10).
Your support will not only allow me to continue producing quality books and other written materials that God can use in great ways, but would also help Jill to be able to pursue the unique ministries of hospitality, mercy, education, discipleship etc. through which she has impacted many lives in untold ways for more than thirty years. For example, if we are able to stay in our house, we can continue hosting and evangelizing numerous international students (from Russia, Japan, China, and Saudi Arabia, to name a few we've already had).
In addition to the more traditional ministries of writing and editing I mentioned above, I have opportunities to write meaningful Christian fiction for Cruciform Press as well as novels for a large publisher that have the potential of being made into movies. Your support would enable me to participate in advertising the novels I've already written and produce others for the secular market, something I've always believed more Christians should do. I'm excited about the gospel bridges that could be built through my connections in the entertainment industry.
If God leads you to support me through Patreon, I promise to give you in-depth, regular reports on everything I am doing, answer any questions you might have, and share about my time and income (plus the "rewards" listed for specific donation amounts on the bottom left of this page). Thank you so much for praying about and considering a partnership with me in using the gifts and experience God has given me, for the purpose of glorifying Him and blessing my family and many other people.
In Christ,
Dave
(If you haven't seen them already, please take a look at my two blogs,
www.thewaywithwords.net
and www.truthisnostrangertofiction.net)  
By becoming a patron, you'll instantly unlock access to 52 exclusive posts
By becoming a patron, you'll instantly unlock access to 52 exclusive posts
Recent posts by Dave Swavely
How it works
Get started in 2 minutes