David Firth
is creating SALAD FINGERS + other bits of insanity and weirdness.
Select a membership level
Give us a quid mate ($1 per thing)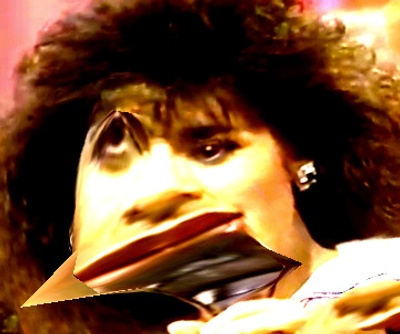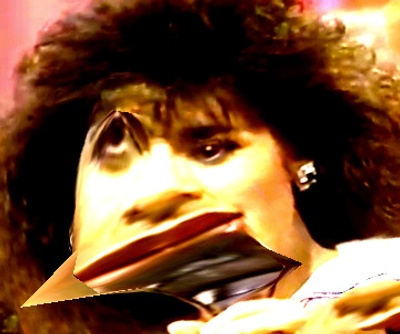 Ok, it's a dollar not a quid but what's the difference these days? (not much).  For donating $1 you get the knowledge that you are lovely and a big help. Also you get access to the stream/comments on here which I will be using to communicate and interact with you chaps.
Includes Discord benefits
Extra bits ($3 per thing)
• Script or plans for whatever I made in PDF 
format (it there was planning involved). 
• Sketches and stuff.
• MP3 audio files
• Download of any other format you might request.
 Plus all previous rewards 
Includes Discord benefits
Early Access ($5 per thing)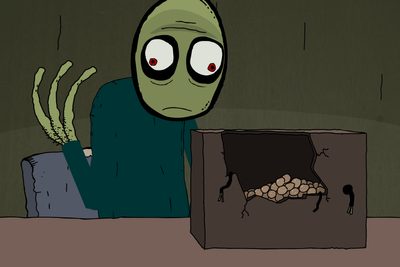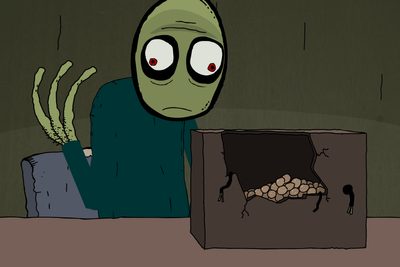 See my latest videos before anyone else!
I'll give you the first access to my latest video before it gets pumped out to the masses.
Sneak peeks. 
Plus all previous rewards
Includes Discord benefits
About David Firth
Who am I?
Hey chaps, David Firth here. You may know me as the person who makes Salad Fingers but I do loads of other stuff too. Look, I made a bullet pointed list:
ANIMATION: Salad Fingers, Burnt Face Man, Jerry Jackson, Health Reminder, Sock, Spoilsbury Toast Boy, Dog Of Man etc.
VIDEO: Devvo, The News Hasn't Happened Yet, that dubbed Michael Jackson one where he's chasing the woman....etc. 
MUSIC: I am Locust Toybox mainly, but I occasionally do side projects.
AUDIO COMEDY PODCAST: WallerFM is a comedy podcast I make with Christian Webb. It's mainly sketch comedy / satire.
ARTWORK: I make art. It's all over my wall. I sometimes add it to my animations but otherwise it's just to be looked at.
WRITING: I write all my videos and animations and stuff but I am also working on stuff that is intended to be read, rather than turned into a script.
Quick History
I've been putting stuff online since the late '90s. Back then my goal was to be on TV. I wanted to be the next South Park or something. Eventually I had meetings with TV people and found out it's all a load of bullcrap and South Park is one in a million. Everyone else on TV does as they are told and there is no place for free expression. So like most animators I make stuff exclusively online, where it's pretty much uncensored. It doesn't matter where it ends up - all that matters is that I can do it without being watered down by advertisers or people who think they know best. 
So?
The problem is that it doesn't pay the bills. This stuff is all really hard work. Youtube ads are a small help, but unless you are putting multiple vids a week, they pay very little. An average project takes WEEKS to MONTHS of solid work, yet roughly makes around $1 per 1000 views in ad revenue. That isn't much, especially as Youtube doesn't tend to feature much animation since the "viewer engagement" doesn't typically reach their standards. To make a living from Youtube revenue I would have to really start cutting corners and making broader stuff to get more views. That is not my style.
Worse still, in efforts to appease more advertisers, Youtube have started removing monetization from anything that may be remotely shocking or offensive to anyone. This seems to include satire and jokes as well as cartoon violence, all of which feature prominently in my works. I would never compromise this for advertisers. When I first started putting stuff online the sense of freedom of expression was exciting. These days it is starting to look a bit like daytime TV with some Orwell thrown in.
It'd just be nice to just keep putting stuff out the way I want, for the people that want to see it. I don't want to have to change the content to make it more appealing to wide audiences. That's how creativity dies.
The point
This is where you chaps come in. After all this time, many of you have stuck around, and many more have climbed aboard, even though I haven't released much recently. I applaud the patience of my fans and followers. I never stopped creating, I just strive to continuously do new things, bigger and better and it takes a long time. I have so many projects running and I know they'll all get done. I just need a bit of support. If you could throw me a few Pounds, Dollars, Euros, Yen or Aussiecoins then my stuff will continue to appear before your eyes. Developing in to unknown worlds of creativity and sillyness rather than being sucked dry by the banal machine. And if I fail to deliver the goods then you can retract your happy pennies and spend them on bubblegum. Does it sound like a deal? Yes it does.
I will hire people to help me make my stuff quicker
1 of 4
Become a patron to
Unlock 52 exclusive posts
Connect via private message
Recent posts by David Firth
How it works
Get started in 2 minutes