Davíd Lavie
is creating writing/journalism
Select a membership level
If you see something, pay something.
Astride the New York-Connecticut border lives a Bengal cat. It is a truth universally acknowledged that said cat is the finest-looking, best-tempered, most awe-inspiring cat on said state border or indeed in the vast tri-state area. He holds similar claims in the state of California and the Russian Federation. Why?*
You'll get one video of him a month and a weekly volley of heart-rending text messages which this cat sends to me in the vain hope of more frequent rendezvous. Said cat does not 'belong' to me; never did. [That's right—-the drama is baked right in!] His 'owner' and I have come to the amicable agreement ["WITNESSETH, The parties gathered do hereby solemnly swear to abide by this agreement, In witness whereof, the parties to these presents have hereunto set their hands and seals"] per which agreement the 'owner' loves said cat most, and I love said cat best. I think that sums it up. [All profits go toward 3-Michelin-star cat treats.]
* Sign up and find out.

Queue & 'Hey!'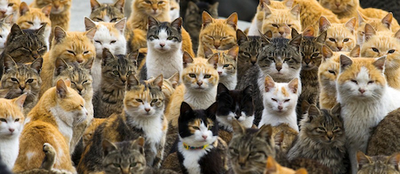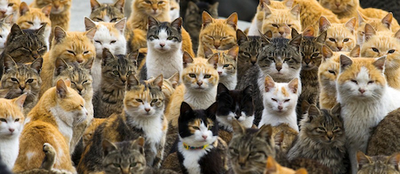 What's better than cat videos? Well, nothing, really; I did kind of paint myself into a corner there by offering them as the very first reward level. Perhaps true love and great wisdom can tie for second place. But if we were going for bronze—for those of us interested in literature, and the creative process in general—some specific questions and detailed answers might make the grade.
Each week I will create a new post and start a Q&A thread with you and your fellow patrons. You'll be able to ask me about anything: the vaunted creative process, the habits and quirks of a working writer, the place where I get all me brilliant ideas; discipline, writing workshops, truth vs. fiction, etc.
Naturally, the heart-rending text messages and video from The Beautiful Bengal are par for the course.
Dogma for the new age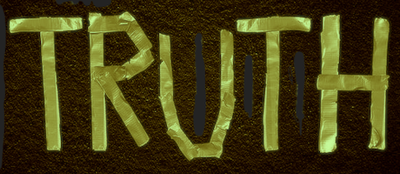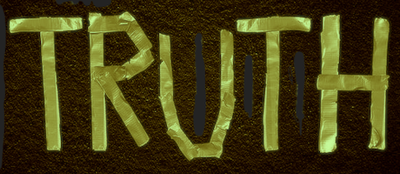 Everything above, plus special essays from The Book of Truth—hailed as "a beautiful mindfuck" and blurbed by Jonathan Swift and Mark Twain. Yes, both gentlemen did verily spin vigorously in their graves upon imbibing the bittersweet liqueur of this sui generis repository of Russian-style satire. Now, reading more than three at once can and will cause great emotional upheaval and resultant mental distress, and only three dozen of these flash essays were ever written—hence, you will get access to one of these nuggets of contrarian wisdom, dense with sagacity and satire, once a fortnight.
Once they run out, a very special, exclusive piece of long-form biographical non-fiction—it took over a decade to complete—will be delivered to you in serialized form. After that, you will get exclusive access to my short stories—exclusive because they are farmers'-market-fresh and not yet published—rife with incident, rich language, and unreliable narrators. For the price of an every-Sunday cup of Irish coffee, this is an unbeatable acquisition, at least as head-spinning and invigorating all at once.
About Davíd Lavie
Behind every overnight success is at least a decade of putting in the time. At bottom, each culturally resonant, wildly influential bestseller requires no fewer than the proverbial 10 000 hours of getting after it, paying your dues, and all the other earthy metaphors for French polishing whatever you do best to a gorgeous, bottomless shine. (Unless, that is, you're into the matte craze lately overtaking the bodies of cars and go-go-dancers, in which case you would substitute
eggshell-spray-painting
for
French polishing
in the previous sentence.)
Why, you would ask yourself, are you hearing this? Because accumulating those thousands of hours in one's fortress of solitude takes—well, time. This time is not automatically, magically compensated by surrounding cruel world and encroaching callous society. Sustained, office-based worldly employment takes away from those sacred, necessary hours by canceling the solitude and eroding the concentration required to do deep dives into the topic of the month or, as it tends to be with things like novels—the work of four years.
Here's where you come in.
I call upon you to join a long line of culturally cutting-edge, aesthetically astute, discriminatingly discerning patrons of the arts—the people who commissioned operas from Mozart, sculptures from Rodin, short stories from Guy de Maupassant. Truly the better angels of our nature, they can become your brothers in arms, wo/men after your own heart.
By contributing an amount you feel good about, you are ensuring that the good and necessary—and occasionally great—work of telling compelling stories, entertaining the populace, and uplifting human souls goes on uninterrupted by entirely inappropriate considerations such as rooves over heads, bread on tables, and ruses for muses.
Who does this work? I do. [HELLO. MY NAME IS: Davíd Lavie.] And if you like what you've seen on
davidlavie.com
so far, I'd like to share a lot more of that work with you. Always thought-provoking, always entertaining, often funny, just as often heartbreaking. With occasional glimpses of the (feline) divine.
I'm 43, of above-average height, reasonably good-looking, and more or less balanced on the intro-/extraversion scale. Originally from the storied city of Odessa (Ukraine,) I currently make my home in Bay Ridge, Brooklyn. From Kathmandu to Kuala Lumpur, Moscow to Madrid, and Tel Aviv to Sydney, I've traveled the world and have worked in half a dozen industries. I've been writing seriously for the past 12 years. In 2017 I finished my first novel as well as a play, and am now seeking representation for both. At the same time, I am translating a trilogy by Mikhail Zoshchenko, a seminal Russian satirist, and working on my second novel, with the third waiting in the wings. I am also the recipient of a National Endowment for the Humanities grant and a participant in the 2019 Kenyon Review Writers Workshop (Fiction, Nancy Zafris).

When I reach 100 patrons, I'll start a special podcast series where I interview 1 patron every month.
1 of 1
Become a patron to
Connect via private message
How it works
Get started in 2 minutes