Dawn Blair
is creating fiction and art
Select a membership level
Coffee Money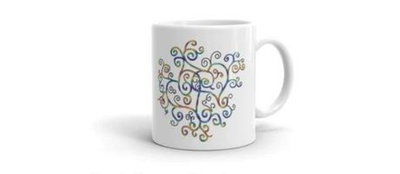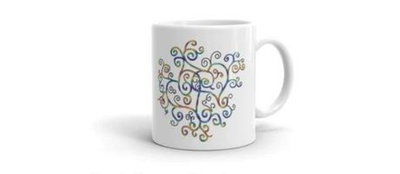 Show me the coffee! 
This tier is for those who want to support. Or maybe you just enjoy reading my daily blog on my website (www.dawnblair.com) and want to keep supporting that - like a tip jar. (grin) Either way, you will receive a monthly post from Temperance (a.k.a. Temmy) and the bi-monthly updates. 
Thank you. Everything helps to keep me being creative. This definitely helps me get coffee, lots of coffee, which fuels my writing. I punch away at the keys for a minute, then stop to sit back and take a sip of coffee while reflecting on my story and where my creative voice wants to go next. Nothing gets done around here without coffee.
Quick list of what you get:
Bi-weekly posts
Monthly Temmy posts
Creamer Money
I forgot the creamer!
I must have creamer too. Sorry, but I like my coffee sweet. Please help me to never grow up and have to learn to drink my coffee black.
This tier is for those who want to support at just a little higher level.
In return for creamer money, you will receive bi-weekly posts, which may include things like character facts (maybe even sketches), deleted scenes, or fantastic side journeys. Or maybe whatever inspires my brain at the moment. 
See, that means I haven't had enough coffee today. I need help!
Quick list of what you get:
Bi-weekly posts
Monthly Temmy posts
Art Love
You're helping to make my work happen!
This tier has access to a code for 10% off small works, prints, and cards in my store. Plus, every 3 months of patronage where you are supporting at this tier, I will send a small art print to you.
You will also receive the posts mentioned in the prior tier.
Quick list of what you get:
Bi-weekly posts
Monthly Temmy posts
Work in process pictures of art I'm working on
Small art print mailed to you each quarter
10% off smaller works, prints, and cards in my store
About Dawn Blair
A bit about me
I love to tells stories. I spend a majority of my free time writing and working on my audiobooks. When I have time, I paint and work on my comics. I have several children's stories which are written and just need the illustrations to go with them. I believe in magic and see the potential beauty of this world. We just need to reach for it.

So why is all this important to you? 
Because I want to share what I do with you. A writer's job isn't done until someone else reads the work. An artist's job isn't done until someone views the work. Hopefully both experiences make the reader/viewer feel something or think about something in a new way. 

Patreon's part
I will continue to create no matter what. It's what I do, and what I've always done. I literally can't stop. Patreon becomes a way that people who love my work can help me while getting extra goodies. This is a brilliant day and age we live in and the Internet has opened up so many possibilities. But the idea of patrons supporting artists is a concept that goes back centuries. It's a great blend of the old meeting the new.

Now what?
I encourage you to look at the different levels of support which you can offer me. The very basic one helps me continue writing fiction every day. Your generosity is truly bringing art to the world, much like paintings which hang in museums today and are coveted as masterpieces were once created by artists working for their patron. You are part of that tradition. From there, the levels and the rewards to you go up. See which one entices you the most and meets what you can afford to contribute. Sign up for a patron account if you don't have one, and start supporting today. Easy as pie.

Thank you. Thank you. Thank you!
I am very grateful to have many readers who have become friends over the years. I write a story and get to have a wonderful experience. Then a reader comes along and tells me what their experience was with the same journey and it's always enlightening to me when I see an angle of the story from their point of view. I enjoy answering questions (as long as I can refrain from giving spoilers since I really want the reader to have their own adventure). I can't complete my cycle without you, the reader. If you are willing and able to support my writing, I am grateful for what you do. A journey taken with no one else to share it with isn't any fun. Thank you for being part of my adventure.
By becoming a patron, you'll instantly unlock access to 14 exclusive posts
By becoming a patron, you'll instantly unlock access to 14 exclusive posts
Recent posts by Dawn Blair
How it works
Get started in 2 minutes