The Dawn of the Tyrant team
is creating a video game where players shape the story
Select a membership level
Tyrant Legion Recruit
Unlock exclusive access to Patreon-first Dawn of the Tyrant content.
These regular posts will include game feature previews, gameplay videos, in-depth lore, strategy guides plus short stories, artwork and music from the game.
You will also get our eternal thanks and your name immortalised in the game credits.
Includes Discord benefits
Tyrant Legionnaire
Get everything in the first tier, plus once Prologues begins you will receive a special license key that unlocks access to the Alpha version of Dawn of the Tyrant.
You'll be one of the first to try out the game and will be able to play in Battlegrounds: fast-paced scenarios where you'll help write the future storyline of the game through World Quests.
In addition, every month you will get credit towards Chapter Passes for the full version of the game once it is released.
Includes Discord benefits
Tyrant Vanguard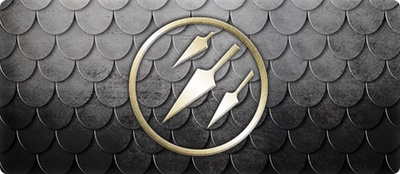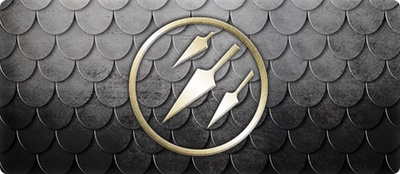 Get everything in the first two tiers, plus you will receive an exclusive license key that unlocks access to the Early Access version of Dawn of the Tyrant straight away – no waiting!
Start playing in the world of Dawn of the Tyrant before part 1 of Prologues even starts.
See the latest in-development version of the game and try out Battleground Missions, game features and more while the team creates them.
Talk to the team on Discord and share your experiences and first impressions of the game.
And of course, you will collect Chapter Pass credit even faster.
Includes Discord benefits
About The Dawn of the Tyrant team

Join the Tyrant Legions: Our Patreon-exclusive player community.
Dawn of the Tyrant is an indie game created by a small but dedicated team, brought together by a shared vision: to create a social RPG where the actions and choices of the players are massively significant to the entire story.
This project has been a labour of love over the past few years. With a fully playable demo of the game now complete, we are ready to move into a new phase that includes the most vital ingredient in a socially-powered RPG.
You
.
We are proud to launch our Patreon page and give both our existing fans and new fans an exclusive invitation to join us on the next part of our journey.
By joining the
Tyrant Legions
– our new Patreon community – you will be able to unlock access to experience Battlegrounds in the
Alpha version of the game
and earn
Chapter Passes
for the full version of the game when it is released.
Plus all tiers starting from $1 per month will get
exclusive access to Patreon-first content
including game feature overviews, lore and story content, Battleground previews, strategies, video playthroughs and more.
Join us in the Tyrant Legions now.
We have a range of tiers to give you different ways of getting involved in the project, plus we'll be announcing even more tiers with some super exclusive money-can't-buy rewards soon.
A special thank you to all of our fans from Instagram and Twitter, as well as our newsletter subscribers for being part of the journey so far – we can't wait to connect with you here.

A socially-connected role-playing game for PC and Mac.
Dawn of the Tyrant is a revolutionary chapter-based RPG that places the fate of an entire planet and the course of the unfolding storyline firmly into the hands of the players.
Discover a dark, chaotic world on the precipice of imminent destruction. A remote, forbidding planet that lies on the threshold between the material universe and the Void. Beneath its battle-scarred surface lie ancient secrets, lost technologies, and slumbering titans of unimaginable power. Upon its blood-soaked battlefields, the fate of both realms will be decided.
World Quests
Dawn of the Tyrant gives the player community the power to shape the story of this epic setting through our unique World Quests system. When you and your faction participate in World Quests, you will be writing the future. The story of each chapter in the series will be curated based on the outcome of these massive shared objectives.
Choose a Side
Fight alongside the children of the stars as a mighty
Lánaraï
, or seek the vengeance of the fallen ones as a grim
Kheïtanni
.
Honour
Champion the cause of your faction and rise to preeminence and glory upon their praise.
Battlegrounds
Gather a warband of mighty warriors and lead them to victory in fast-paced Battlegrounds.
Crafting
Unravel dark mysteries and forge legendary weapons as you battle for ultimate victory.
Paths
Shape your combat style to your will in our classless Paths system.
What you choose and what you do truly matters – it could be enough to alter the fate of a dying world. So rise to the challenge and fight, before the raging fire consumes us all.
Watch for more information about game features, playable races, the game world, background and lore in our page posts and Patreon-exclusive content. We'll also be providing in-depth explanations about how things like World Quests, Battlegrounds and Chapter Passes work. Meanwhile, if you have any questions for us, let us know in the Community tab.

Sándor
– Project Lead/Creator
Anj
– Writer/Content Lead
Ryerson
– Music Composer
Josh
– Music Composer/Sound Designer
Will
– Concept & Production Artist
Claire
– Intern from Heart of Worcestershire College
Jack
– Intern from Heart of Worcestershire College

Our ambitions and what we will do with your funding support.
By joining the Tyrant Legions and being part of the game project here on Patreon, you will help us to achieve the following six key ambitions.
1. Support the existing team by enabling them to sustainably dedicate their time to the Dawn of the Tyrant project.
2. Expand the team with new talent and expertise to give us the ability to deliver higher quality game content sooner.
3. Launch a full version of the game for Chapter I including a substantial amount of story-driven gameplay, a wide playable area of the game world and a set of World Quests to allow players to direct the story.
4. Continue to create and curate the game story by releasing subsequent Chapters that expand the game world with more narrative, more World Quests, new gameplay features and new assets including characters, environments, voice acting and music.
5. Provide a stable foundation for the game and our player community by covering ongoing costs such as software licenses, game servers and other technical platform costs.
6. Upgrade some of our older game assets to a more modern standard, and continue to iteratively improve gameplay systems and features.
Please
 note that these simple terms apply to some of our rewards. Alpha game access will be given to eligible Patrons once the first Battleground is ready to play. Chapter Pass credit will be able to be redeemed for Chapter Passes once one or more Chapters of the full version of the game are released. Once you have collected enough credit to receive a Chapter Pass it will be yours to keep, even if you stop being a Patron. However, you must be a current Patron to enable access to the Alpha version of the game.

Reaching this milestone will enable the team to complete the first playable Battleground in Dawn of the Tyrant: Prologues.

All of our patrons who have unlocked Alpha game access as part of their tier will be able to play in this Battleground and have a role in shaping the future game story through World Quests.

The first Battleground will be set in a mysterious zone known as The Thunderstone Geometries. We'll be sharing loads of posts about this zone including its backstory and lore, gameplay videos, designer's notes, information about World Quests in the zone, plus strategy guides for both playable races.

1 of 2
Become a patron to
Connect via private message
Recent posts by The Dawn of the Tyrant team
How it works
Get started in 2 minutes