dccmuseum
is creating Video about the digital compact cassette
Select a membership level
Spare parts for dcc players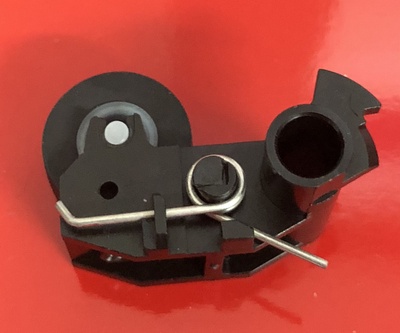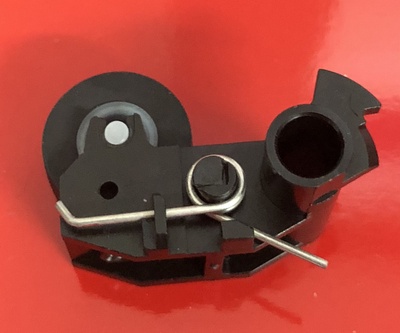 We have a large stock of new and used spare parts for almost any dcc player ever made. This tier will gain you access to parts. The parts are not free, but only available to patrons on this level and above. Membership of 12 months minimum required. 
You will have access to our inventory of spare parts immediately after subscribing. You do not have to wait 12 months.
A Free Pre-Recorded DCC Title
For patrons contributing $5 per month for one year, we have the following options:

Option 1: One Pre-Recorded Title. Currently Available:

Please pick your top 3. Based on availability we will ship your first choice. 

FYC - The Raw & The Cooked
Bryan Adams - Waking up the Neighbours
Bobby Brown - Bobby
Cats - Hightlights from the Musical
Robert Cray - Shame + A Sin
Robert Cray - I was Warned
Billy Ray Cyrus - It Won't be The Last
Elton John - The One
INXS - Welcome to Wherever you Are
Bon Jovi - These Days
Shirley Horne - Here's To Life
John Mellencamp - Whenever we Wanted
The Neville Brothers - Yellow Moon
Aaron Neville - Warm Your Heart
Gianna Nannini - Giannissima
The Righteous Brothers - Unchained Melody
Shanice - Shanice
Shakespears Sister - Hormonally Yours
Soundgarden - Superknown
Wet Wet  Wet - Picture This


Option 2: Our Special Intro-Outro Release by Jeremy Heiden.

It contains 3 songs by Jeremy Heiden, exclusively done for the museum. The intro, outro of our video's and one extra song. All recorded on official pre-recorded dcc's. 

Songs:

Circle M2
Alright
Next


Worldwide free shipping included.


You do not have to wait 12 months as this exclusive DCC will be send out immediately after subscribing.

DCC Museum T-shirt and video credits
You will receive the custom DCC Museum T-shirt, next to the free Pre-Recorded title or the unique Into-Outro DCC title done by Jeremy Heiden.
You are also able to order any spare part we have. 
Free worldwide shipping for members that promise to stay at least one year. You do not have to wait as we will ship after the first month.

Your name will also appear in the end credits of the videos.
NOTE: Due working ahead it might take three or four videos before your name appears in the credits. 

About dccmuseum
The dccmuseum is dedicated to keeping the digital compact cassette format alive.

With our video's we are trying to not only inform our viewers about DCC, but also help them understand what is needed to preserve the format.

Since all access to our volunteers, servers, manuals etc is completely free, we do need your support to keep the video secition and dccmuseum up and running




By becoming a patron, you'll instantly unlock access to 15 exclusive posts
By becoming a patron, you'll instantly unlock access to 15 exclusive posts
Recent posts by dccmuseum
How it works
Get started in 2 minutes