Dead Chicks
is creating Videos and Photos
Select a membership level
Preserved Brain
"Your brain empowers our existence."

💀  gain access to all journal posts
💀  access to our closed Discord channels related to your Tier
💀  monthly preview Video (not active) 

💀   3 Bone Shards every month!
Includes Discord benefits
Zombie
"An undefeated army shall bring the plague of death!"

💀   SFW feed videos and Let´s Plays
💀   access to our closed Discord channels related to your and lower Tier
💀   access to pollings and votings

💀   10 Bone Shards every month!
💀   All previous tier rewards


Includes Discord benefits
Skeleton Knight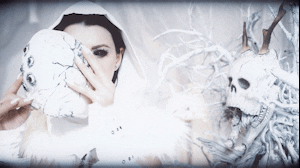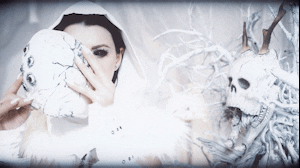 "There's still a lot more in you than just bones!"

💀   NSFW Selfies
💀   Podcast SFW / NSFW
💀   1 HQ/4K background image for different devices (not active)
💀   access to our closed Discord channels related to your and lower Tiers
💀   5% discount in our merch shop (upcoming soon) (not active)

💀   25 Bone Shards every month!
💀   All previous tier rewards


Includes Discord benefits
About Dead Chicks
Who are the Dead Chicks?
It is time. The darkness slowly falls and you have decided to find out what mysterious things are going on at the cemetery in the forest. Again and again, you have heard rumors... stories that were told to scare children. But are they just stories? You gather all your courage and try to find out.
It's stormy outside and countless thoughts go through your head. The wind blows musty smelling leaves in your face and when you arrive at the cemetery your first sight is the unholy entrance to the crypt in the center. As if the devil himself had planned his appearance, lightning flashes through the night sky and a mighty thunder announce the doom. Nevertheless, you walk closer, driven by inexplicable curiosity and your perhaps foolish determination.
BOOOOOM, the door of the crypt bursts open, light shines and fanfares drown out the storm! Two barely clothed necromancers in high heels step out, muster you and ask in friendly voices: "Hi, how are you...? Have you already died today?"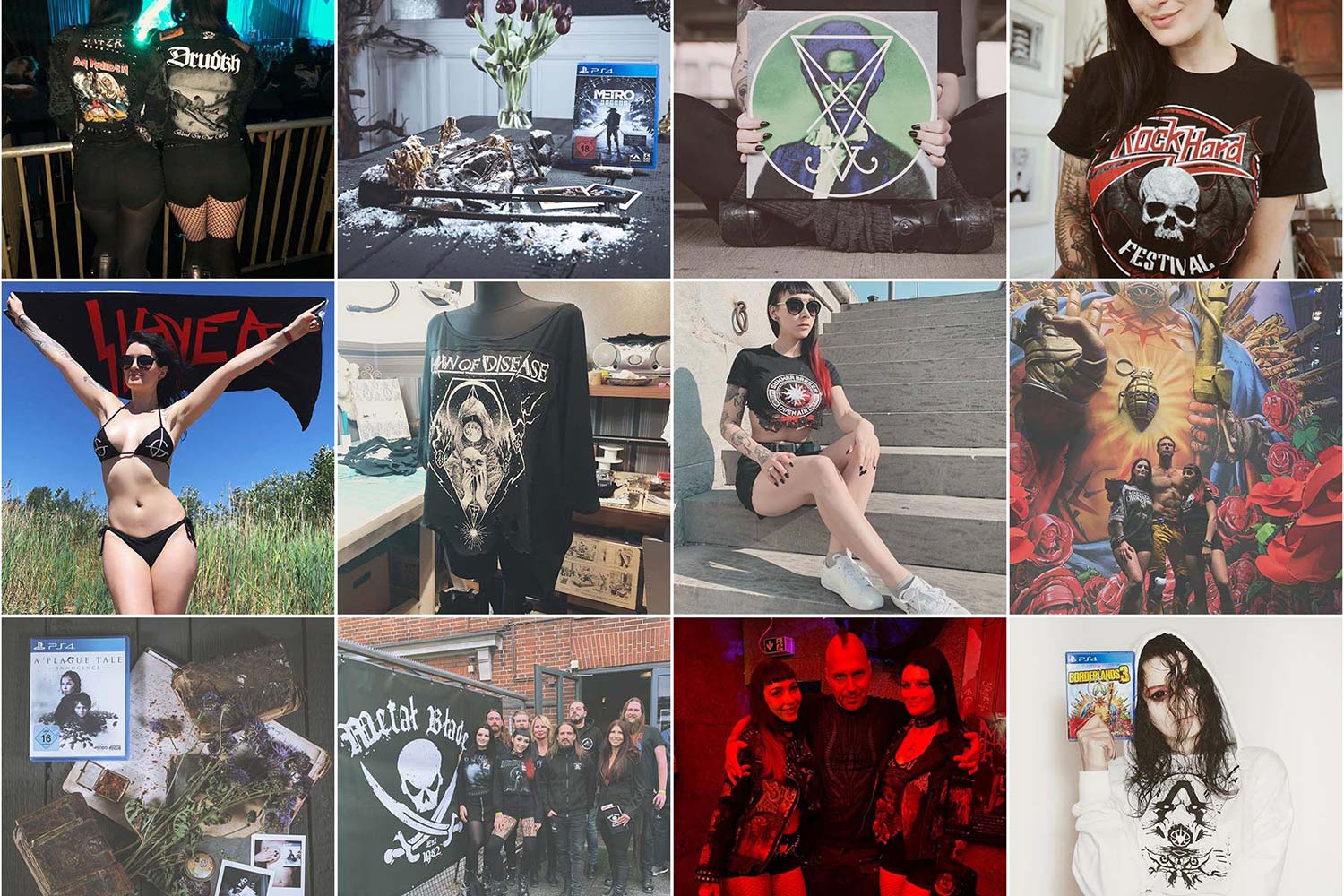 Ähhhm, wtf?
Sooooooooo something like that it could have been when we entered the scene and now standing in front of you. And for those of you who have noticed that epic storytelling might not be our strongest talent, let us introduce ourselves. We are Alissa and Leah, 2 zombie loving nerdy girls from Berlin in Germany. Ok if we are nerdy is hard to say, but we just love Heavy Metal, horror movies and -games, comics, etc. But we also are so much into creative photography and videography. Some of you may know us from other sides, but that's not the focus here.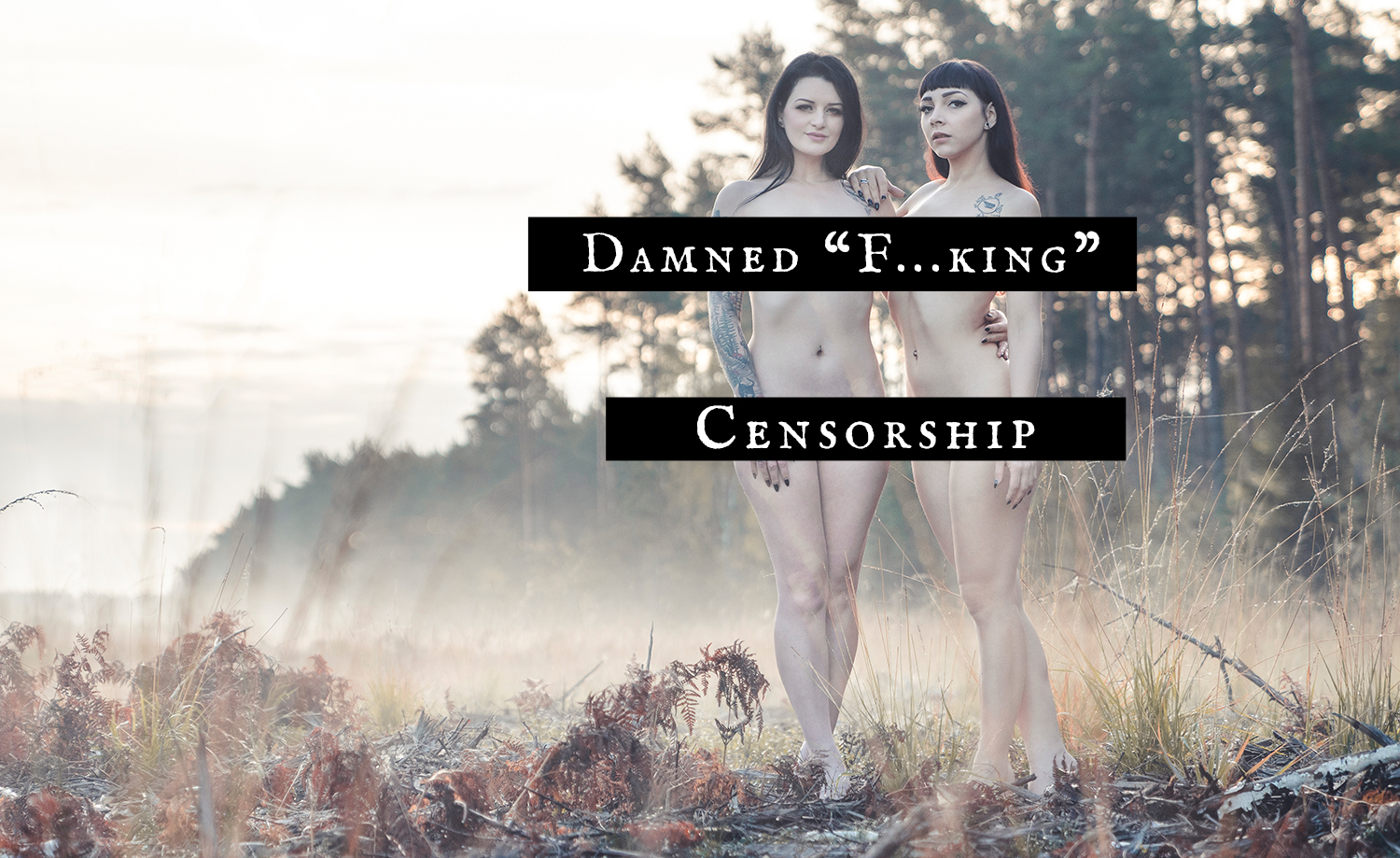 Nude art has been tricky for quite some time. Often it says: Keep is PG clean, no nudity, and so on. It is also a problem in Germany and our "Jugendschutz". It's not that we can't understand it either, but we just can't show what we'd like to show and what you'd like us to show. Not to mention Instagram, Youtube, Twitch and whatever they're all called and their terms of use. But since we don't want to have our art banned everywhere, we have now created this Patreon Account.
You always wanted to know what our job is like? Get to know things from our special relationship? All that stuff you shouldn't talk about on child-friendly sites? Then you've come to the right place. Some more questions are answered in our FAQ.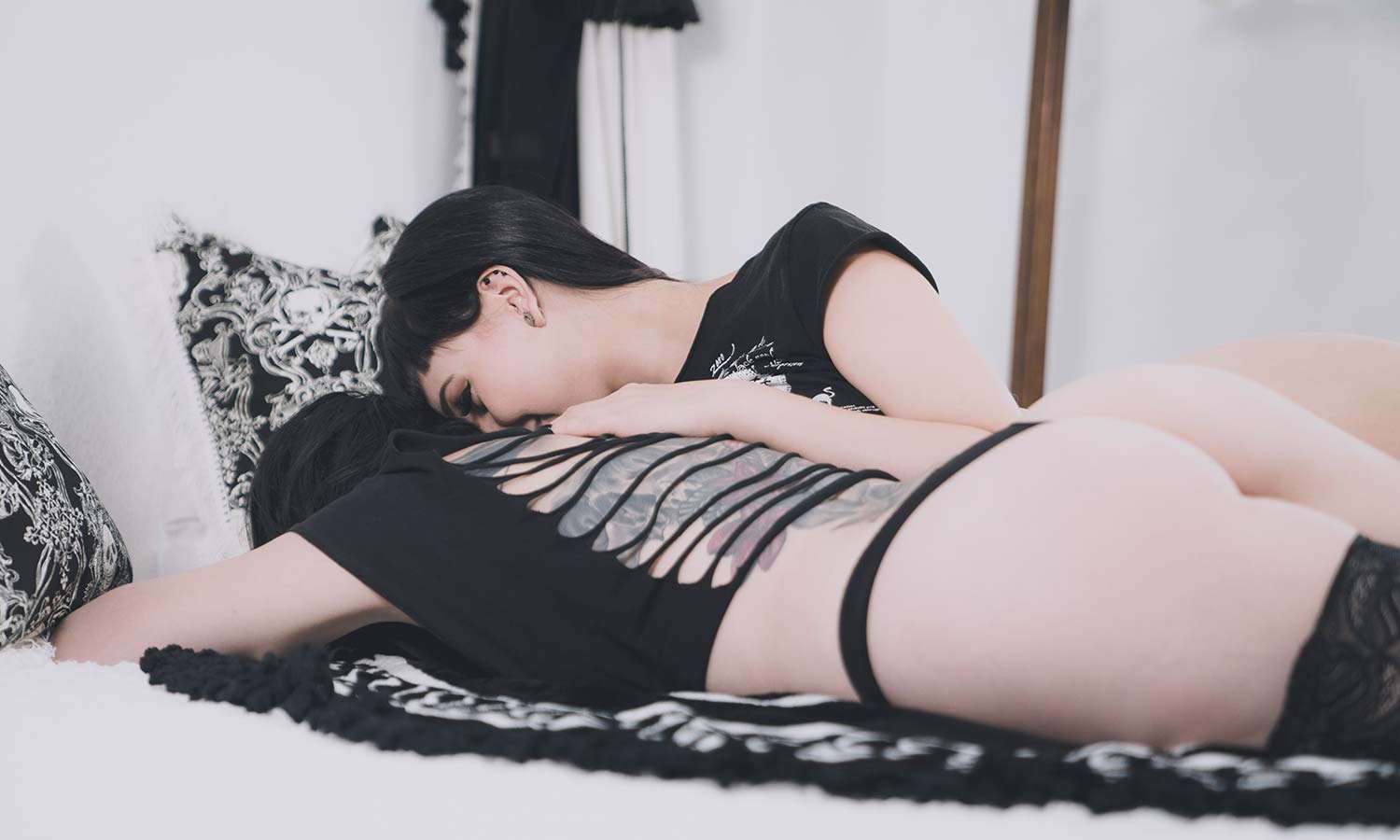 FAQ:
What are "bone shards"?
We've been thinking about a reward for our "Undead"/Patreons who have been loyal to us for a long time. We are very happy if you join us in our undead army, so we want to give you some special gifts.
If you support us every month, you will collect the bone shards and when you reach the different levels, you will receive the rewards. Pretty simple, isn't it?
1st goal 100 bs:
3 NSFW Polaroids that will be sent to you!
2nd goal 250 bs: ...coming soon...
What ist more on Patreon?
First of all: 2 things! The first one is: there will be a lot more videos and content. Secondly maybe the best news for our international fans: Patreon will have nearly almost English content or very few german content with English subtitles.
Good news, right? But there is a lot more. There are many things that we just can't show on the other Social Media platforms for FSK purposes or simply don't like to talk about it - our job for example. Or even more pictures of a photo shoot and not only those that are buttoned up to the top. Of course, there are some that are suitable for Instagram, but there are also some that you better not look at in the office with your boss (NSFW - not safe for work). For more details see the FAQs below. In general, you should be prepared for the following topics:
Heavy Metal
Games
Behind the scenes
Shooting photos
more reviews
nerdy stuff

Don't I already see everything about the Dead Chicks on certain x-rated sites?
No… or maybe whatever you want to call it. If you mean it like: physical intimacy stuff about our work in order to relax and have 5 pleasant minutes, we tend to agree with you.
But the biggest difference to the above-mentioned page is: With Patreon, you will have a much more personal and private peek at our life, you will have English content and the higher you get in the level, the closer you get. For example, we talk about our relationship, our preferences, the FAQs are much more personal and intimate, and so on. On the other hand, you have the possibility to say: "Thank you for your work!" and support us with your donation.
I don´t get it yet - SFW or NSFW?
It's actually quite simple:
SFW - Safe For Work: This means that all the content you can see is completely safe. Either when your girlfriend stands behind you unnoticed or you think you want to spend your lunch break in the office with the Dead Chicks. Everything is FSK 12 both content and images.
NSFW- Not Safe For Work: Well, one or the other may have a hunch - everything about FSK12? Yeah, 95 out of 100 points. It won't be all NSFW from this point on, but in principle it's true. But we will be 100% within the Patreon conditions. That means: no porn, no pinkshots or anything like that. Artistic nude art is perfectly OK on Patreon, but nothing beyond these limits.

What's this pay shit?
Here's a quick "Joker" quote from The Dark Knight: "If you're good at something, never do it for free." Ok, whether we are good at what we do is up to you to decide, but that's why you can choose what you want to see on Patreon, right? We're not forcing you to subscribe to anything, but we hope that you understand that all the content we are offering here as non-native English speakers is a lot of work. All the time we spend creating content keeps us away from earning the money we need to pay our monthly bills. So we had to make a decision: Dump all the stuff we like to produce for you or make our hobbies our profession.
If you have any further questions, feel free to contact us at our homepage under
https://deadchicks.net
or at our social media accounts.
LEGAL NOTES:
We are sorry to bother you with that, but it seems to be necessary: All content published on the Patreon account is exclusive copyrighted material belonging to the Dead Chicks. You may not distribute or publish any content from our Patreon page or private accounts, including videos, photographs and any other such content that is posted here.
Violation of this will result in legal action.
You also may not screenshot or screen record any private content, by doing so you will be removed immediately, and you will not be given a refund. Any harassment of any kind will result in immediate termination of your membership to our Patreon, and no refund will be given. By signing up for the Dead Chicks Patreon profile you consent that you are at least 18 years old, and agree to these terms and conditions.
First of all, thank you for each and every one of you who supports us. With the first goal of 50 patreons we will add a monthly livestream to one of our tiers. Whether it is about games, music or our private life, you will see when we reach the number 50.
1 of 2
Become a patron to
Unlock 315 exclusive posts
Connect via private message
Recent posts by Dead Chicks
How it works
Get started in 2 minutes