Select a membership level
Uncommon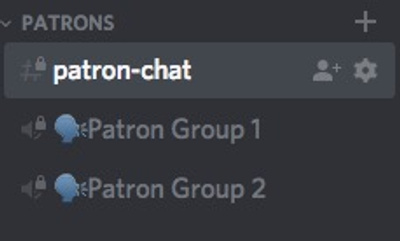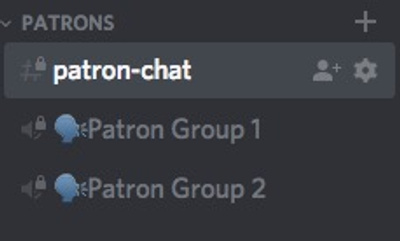 Access to Patron only feed on this site and a special "Uncommon" supporter color on DBM Discord server.
Access to Supporter only discord channel on DBM Discord, which may have additional DBM status updates and conversations.
You gain the ability to embed links on DBM Discord Server.
Includes Discord benefits
Rare


Includes benefits of uncommon rank, but with "Rare" supporter color on DBM Discord server.
In addition, if you are a Discord Nitro user, you can use cross server emoji on DBM discord.
Includes Discord benefits
Includes benefits of previous ranks
In addition, you can also embed files/images in Discord (great for the gifs/memes channel)
Includes Discord benefits
About Adam
In 2012, DBM partnered up with Elitist Jerks to help bring traffic to the site and connect two user communities together. In this time I was able to switch gears into working on DBM as a full time job from home. This has been perfect for me because I am currently a full time care giver for my widowed mother.
Working on DBM full time allowed two things.
1. Massive feature improvement and mod quality. During this time I was able to deliver more feature improvement than DBM had seen in the years prior.
2. While working full time from home, I could be available to my mother more conveniently. If you have never been a primary caregiver, it can be hard to imagine just how much time and energy it demands of you.
For a while, my dev time was supported by partnership with Elitist Jerks website. Unfortunately, times have changed and the need for EJB has diminished. Traffic from this website no longer covered costs of hosting DBM (or even itself). That partnership has come to an end and Elitist Jerks has closed it's doors completely.
Now, I'm asking you, the users of DBM, for support.
I worked very hard getting DBM ready for Legion and continue doing so for all upcoming content. The mods I've created so far are some of the most advanced mods included in DBM yet. The time I've poured in goes well and beyond the time most authors put into any wow addon. I have been there for every raid test, every dungeon (multiple times), countless hours in logs and coding, and have spent lots of time gathering feedback. I want to continue giving the level of support that's put DBM in top form these last three expansions.
I don't know what I'll do if I cannot make full time DBM work anymore. I've counted on this for 4 years to create the best mods possible while also being best caregiver possible.
As such, I have launched this Patreon so users can help crowd fund and support DBM's continued full time development.
If DBM can maintain at least first goal, I'll be able to continue to provide the following:
This is bare minimum to ensure that I can continue to work on Deadly Boss Mods with most of my focus in evenings
To deliver the feature rich quality I work for. I strive to make the most advanced all in one solution that incorporates some of the most creative features to ensure best mods possible.
To monitor user feedback and provide support whenever I get a chance to.
To manage discord for DBM.
If DBM can maintain at least second goal, I'll be able to continue providing following:
This is the bare minimum to ensure I afford to live month to month working on DBM full time.
To have no other work commitments and be available 24/7 for whatever testing Blizzard puts up, no matter how short the notice to participate in the tests themselves.
To spend substantial time log crawling dozens if not hundreds of pulls to go above and beyond to produce greatest accuracy in mods as possible, ensuring that my timers are more accurate than anyone else's and account for every possible variable I can.
To be available to always create pre test mods for PTRs/Betas, no matter how short the notice to ensure some preliminary mod support day of a bosses first test.
To be available to respond as quickly as possible to provide support, and respond to bug reports and feedback during most hours of day.
If DBM can maintain third goal, I'll be able to provide following:

Able to cover annual tax costs, as previous goals only give bare minimum for full time month to month expenses.
Faster mod updates by being able to afford to pay for additional 3rd party support.
If DBM can maintain fourth goal, I'll be able to provide following:
Ability to invest in software/hardware upgrades to ensure I'm not working from a toaster.
When not needing that, have buffer for light 3rd party help that'll enable bringing mod/feature updates faster (ex, the nameplates feature I paid someone to write for DBM.)
Ability to cover emergency expenses that come up (something breaks down, medical expenses, etc)
If DBM can maintain fifth goal, I'll be able to provide following:
Ability to enlist additional coder help on the regular, beyond just short term projects.
This is honestly the bare minimum I'll need to be able to juggle Retail and classic versions of World of Warcraft, without falling behind. While not reaching this goal, non retail wow versions such as classic and TBC will only be minimally supported in retails down time. When I can't bring on help to work on similtanious support, I have to prioritize my work. I'm only able to work on one dbm update at a time by myself.
If DBM can maintain sixth goal, I'll be able to provide following:
With this, I have extra buffer to handle just about any unexpected expenses that come my way, especially medical ones.
I can support some bigger ideas that I have in mind, or a 2nd full time dev as needed so I don't have to stress about doing things alone most of the time.
If DBM can make seventh goal, I'll be able to provide following:
Honestly, this stretch goal is more than I need for DBM but goes a long way in helping me as a caregiver.
Anything extra beyond goal 6 is just a huge bonus I can't thank you enough for and just goes to support myself and mother and making our life easier.
You don't owe me this. I'm perfectly happy with first six.
As long as there is a World of Warcraft, I want there to be the best DBM possible for all. Do this, and I promise I will always work my hardest on delivering best mods that I can. Mods I can be proud of. Mods that I myself use as well. It doesn't even take a lot. Just a little from a lot of people. Giving as little as 1 dollar a month still goes a long way. Anything extra that isn't needed to support myself and my mother has always gone into DBM. I've often used my own money to pay other authors to help with certain features, or guilds for their private logs.
I live off very little so I can give the most to my work. DBM has never made a lot of money, but for a number of years it has been enough. My fervent hope is that with your help this can continue to be the case and so much more. Thank you so much for your support.
You can read a more detailed post at
: 
http://www.deadlybossmods.com/forum/viewtopic.php?f=3&p=32
This ensures that I have enough to break even each month and continue working on DBM full time without needing to take on additional non DBM work to make ends meet.

With 24/7 availability dedicated to DBM, I am able to attend all possible raid testing, even last minute. As well as to create best possible early mods on short notice, prior to testing. Basically, on standby for whatever is needed for DBM.
2 of 7
Become a patron to
Unlock 26 exclusive posts
Connect via private message