Deanna Maree
is creating Nature Inspired Art, Videos + Happy Mail 💌
Select a membership level
Robins
🧡 You're a loyal supporter, a cheerleader and fan! Not to be taken for granted, in this tier you'll get: 

Eligibility to enter contests to win some art!

Access to my Patreon Activity feed where I share behind the scenes updates and work in progress.

Early access to future print/product launches!
Wrens
💙 You're a big supporter, and you want to be in the know! This tier gives you access to the inner circle!

Monthly exclusive Patreon video - like a mini studio vlog! It might include little tutorials, Q&A's, insights into the creative process or thoughts about the art-life that I don't feel comfortable sharing anywhere else on the internet!

Voting privileges! You get to help me decide which products to make for happy mail, and what kind of video content you'd like!

All rewards from previous tiers!
Kookaburras - Happy Mail (Australia)
Limited (0 of 6 remaining)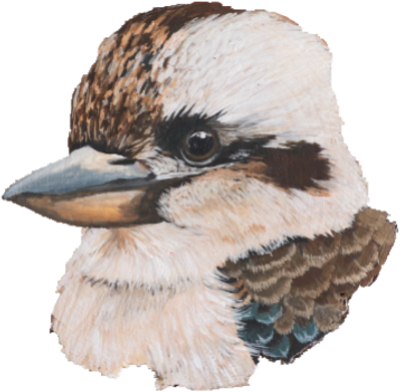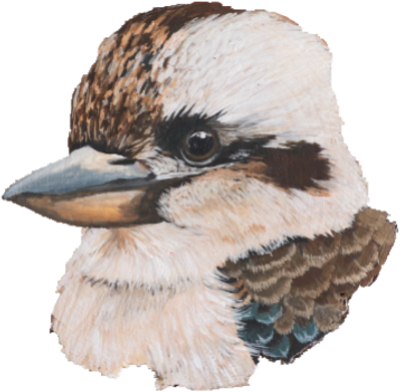 🤎 You're laughing, because this tier means you get rewards from all previous tiers, plus monthly* HAPPY MAIL from my studio to your letterbox!

*you will receive the rewards of the month that you joined however the rewards will be mailed after a new month has started! Mailed rewards are in an untracked stamped envelope, and could take many weeks to be delivered due to the current world events and the overwhelmed postal system! 🐌 (I promise it will be worth the wait!)
Each month, receive a little happy mail from my studio to you! Each month will be different! One month could include a sticker (or two),  a mini print, or maybe a postcard. The next might include a greeting card or note card set, or maybe a magnet!

All rewards from previous tiers!
About Deanna Maree
Hi friend! 👋🏻


Welcome to my patreon!



🎨💌🦜🌸🐾
I'm Deanna, and I'm an artist / nature lover / bird nerd currently living in Brisbane, Australia! 🐨
In my work, my love and appreciation for the beauty that surrounds us in the natural world is  intertwined with my passion for colour and creativity. The magic happens when I'm able to capture the wonderment of the world around me with a paintbrush, and share it with you!
Why Patreon?
Because... HAPPY MAIL!! I want to create beautiful things to brighten up your mailbox! Things that you can hold in your hands, put on your wall and enjoy over and over! 
I also want to create a little haven here, away from the distractions of social media where I can directly interact with supporters in a more meaningful way.  I don't want to keep cranking out content just to stay "relevant" to some algorithm that's constantly changing. I want to take my time with my art work, creating from my heart, and from a place of inspiration. I want to take the people that like my work on the journey with me, sharing it in a way that brings joy both to me and my audience.
Through Patreon, I can offer you as a supporter exclusive content and happy mail/goodies in return for a monthly fee. If you love my art, enjoy following my creative adventures, and you want to support me as an artist - Patreon really is a win-win kind of situation. Your support gives me the financial freedom to keep creating, so that you get more of the art and content that you like! It keeps me from having to take on a day job or client work that is maybe not the best fit for me, and gives me that creative freedom to create more of the exact things that I want to create, and you get to come along for the ride and be a part of that process!
How does it work?
Pledge any amount, and in exchange, I provide you with all kinds of rewards! Depending on the tier you choose, these rewards can be anything from additional video content, with more behind the scenes action.. or insights into the creative process.. to actual physical happy mail that gets delivered to your mailbox from my studio. Yay! 👏🏻
You get to choose the tier that you'd like to join, and you get to become a part of what I like to think of as an "inner circle".. a little private community behind the safety of a "paywall" where we can dive a bit deeper into the creative process. Payments are processed when you pledge, and then at the beginning of each month after that. Once you've pledged, you get instant access to all existing content and all content posted in the future*. You can cancel any time, and even if you only join for a short time - your support will be always appreciated! 
*If you join a mailing tier, you will receive the rewards of the month that you joined however the rewards will be mailed after a new month has started!
What to expect:
Throughout each month I will share my work-in-progress and all that's happening behind the scenes. Depending on which tier you sign up for, there are also monthly mailed rewards like mini art print, magnets, stickers, greeting cards - all the good stuff! 
When we get to 100 Patreons, (🤞🏻) I will look into adding a community Discord where we can all meet up (virtually), hang out and share our work.
$282.73 of $1,110.93
per month
Printer Upgrade
My current printer produces stunningly beautiful prints, but to be honest - he's a bit of a geriatric. Due to his age, and some technical difficulties.. he can only function with a "printer potty" (not even joking) to catch his waste ink overflow.. and he wastes a LOT. Then there's the slight inconvenience of his ongoing paper feed issues, that mean that I have to stand there and manually feed each sheet. Sometimes he rejects a single sheet up to 20 times, and it's a very frustrating process. There is no appliance in my house that I've banged my head against more. Your support here on Patreon will help me upgrade to a shiny new printer that's a lot less temperamental. This will save me a lot of time and energy, I'll be able to print a lot faster and it will allow me to print even larger prints as well! 💕


1 of 1
By becoming a patron, you'll instantly unlock access to 6 exclusive posts
By becoming a patron, you'll instantly unlock access to 6 exclusive posts
Recent posts by Deanna Maree
How it works
Get started in 2 minutes