Flowering Moon
is creating Spiritual and Goddess Videos, Workshops, Writings
Select a membership level
Seeker
My deepest gratitude.  I'm honored you've chosen to be here and support my work!
Get early notice about classes, events and new products
Patron-only discounts
Community connection
Artistic quotes and images to use as social media sharables or as smartphone wallpaper images - nature, Divine Feminine (one per month)
One other "thing" - my choice!  Some tip or how-to that you can use to create a more magical life!  This might be a video, a guided meditation, or it might be a message from my Guides or a Goddess.  
Magic Weaver
You get all of the "Seeker" rewards
You'll also get at least 2 videos, podcasts or writings each month on spiritual subjects like: creating sacred space, smudging, Goddess symbols, seasonal rituals, working with nature or animal totems, healing, stones, or essential oils.  Topics will vary depending on the moon or the season, and what I am drawn to discuss based on current events.  Here is where I will dive deeper into subjects than I do on facebook and answer your questions in a closed setting that will not be seen by the public, so you don't have to worry about who is seeing your conversations with me.  
Get reminders about celestial or seasonal events like New Moon, Full Moon, Equinoxes and Solstices
You will also get some behind the scenes content as I'm creating art, preparing for ceremony, traveling or just going about my Goddess-y life. 
Hearth Keeper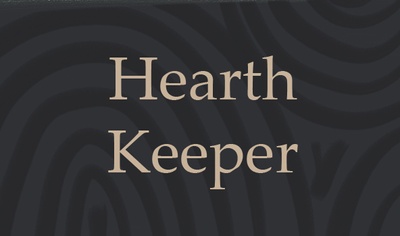 You get ALL of the rewards offered at the "Seeker" and "Magic Weaver" tiers PLUS...
This level gives you access to the Symbols Workshop (see description below). 
Each month, you'll get a class video and the occasional accompanying PDF.  Explore the material in your own time, at your own speed.  Watch as many times as you like - everything is here for you like a library.  Here we'll go deeper into the how-to's, symbols, ritual and specific applications. 
You'll also get the chance to vote on future class topics
Course beginning in May: Symbols of the Sacred Feminine - Learning the Language of the Goddess.
  Over the next several months, we'll dive into the signs, symbols and icons of the ancient Goddess.  Bees. Honey. Spinning wheels. Wands. Cauldrons. Spirals. All the magical stuff!
There was a time – not so long ago – when humans saw the Divine as a woman. A wise, protective, nourishing Goddess. All around the world she was honored and today her symbols remain. They are consistent. Recognizable. Powerful and magical.  These symbols form a sacred vocabulary that evokes plants, animals, creation, transformation and all the cycles of the Earth. Goddess symbols appear in Gothic cathedrals and stone grottos. They show up in folk art like weaving, handmade carpets, basket-making, pottery and other women's crafts.
Get to know some of these symbols, learn their meaning and sacred uses. They will:  
add layers of meaning to your favorite fairy tales and myths
see the Goddess as she appears in various forms
use the symbols in your personal ritual or art
activate your creativity in new ways
connect more deeply with the natural world
Courses will be posted after the 15th of every month. Topics will change and duration may be 2-4 months per topic.
About
Hello Spiritual Seeker, Wise Woman and Healer.
Welcome to my circle.
For a while, I've been craving a quiet, cozy, private space where I can connect with you. More than ever, I want to offer support as we weather the many changes and challenges we face due to covid-19.
Here you have access to me and the knowledge I've gathered over 23 years of practice and study.
Journey with me to explore the sacred, listen to the wisdom of the Earth, activate your intuition and learn the ways of ceremony, ritual, poetry and prayer. I guide you to build a strong relationship with Nature and the Divine Feminine. I want you to see your own unique beauty.
Explore spirituality in grounded, practical ways. I'll hold your hand - or maybe just the spiritual flashlight.
Are you ready to get some magic flowing in your life? Do you want a deeper sense of wholeness and balance? Does your heart crave something more meaningful? You are in the right place.
What I lack in pink sparkles or rainbow colored unicorns, I make up for with mastery, years of experience and the ability to give wise counsel.
What sorts of tools do I use? Ceremony and ritual, Space Clearing techniques, Nature connection and the Wheel of the Year, essential oils, stones & crystals (who doesn't love crystals?!) and shamanic healing. I utilize art, poetry and ancient symbols. In all my work I honor sacred women's traditions and the Divine Feminine.
Are you ready to delve in and be part of the conversation? Let's get started!
PLEASE NOTE:
This Patreon page is
Charge Up Front
, meaning that you will be charged at the time of pledging. The next charge will always be on the 1st of the following month (so If you pledge on November 18th for the $5 tier you will be charged $5 on November 18th, then $5 on December 1st.)
By becoming a patron, you'll instantly unlock access to 34 exclusive posts
By becoming a patron, you'll instantly unlock access to 34 exclusive posts
Recent posts by Flowering Moon