Andy Astruc
is creating video game analysis and discussion
Select a membership level
Tutorial Champion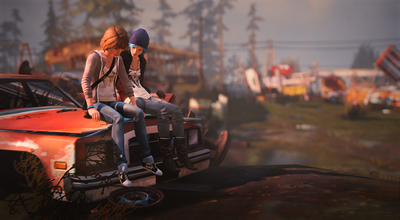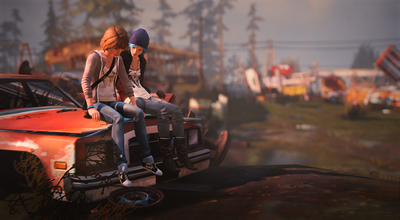 Supporting games criticism! You get mentioned on the supporters page and at the end of any articles you pledged towards. People whisper your name at parties.
Suspicious NPC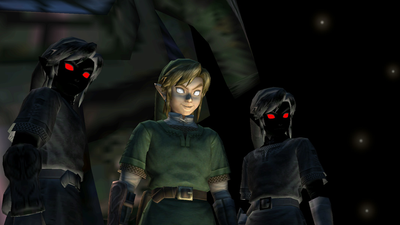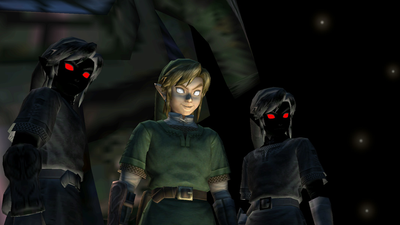 Critical hit! At this tier you get to suggest one game or theme each month to be the focus of a Debug Mode article. Seriously, I've got opinions about EVERYTHING.
Totally Boss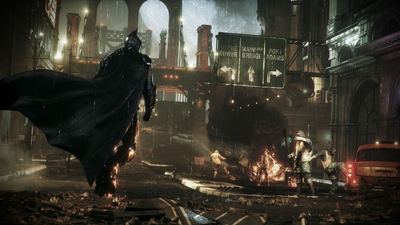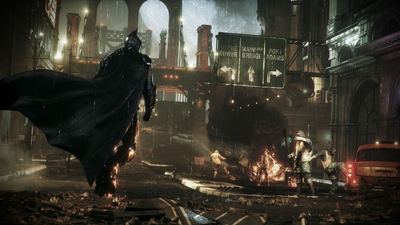 You've got me like a Silent Game Protagonist. Speechless. All the way up here you get to collaborate with me on an actual topic for an article and get credited as such. If you've got a burning idea that you wish could be given written form, consider.
About Andy Astruc
Hi there! Have a seat. Care for some tea? I'm Andy Astruc, the creator of Debug Mode. I deep dive into video games of all kinds, looking for that special magic that makes the medium what it is.
In the past, I've written about how 
Shadow of Mordor's menu system reinforces player motivations
, whether 
The Witcher's Geralt suffers from social anxiety
and why Sniper Wolf might be 
Metal Gear's most complex and tragic character
.
The writing ranges from tongue-in-cheek to deadly serious, but the aim is always to look at games from a different perspective than the usual industry journalism may provide. Peer beyond the veil, so to speak. How do games create emotional moments? What makes a mechanic or design choice work so well? Why is one game's story awful, while another is a masterpiece? I think games are fascinating, and I want everyone to be able to join in discussions that go beyond whether the graphics are nice or the combat works well.
In addition to the critical discussion, DM also includes a complete (but ever-updating) 
glossary of terms
used in the analysis and deconstruction of video games. I wrote it myself, and it's free to use or link to by anyone as a handy reference or learning opportunity.
Money?
Writing these pieces takes time, and they have to be researched, edited, goats sacrificed, etc. Your support allows me to focus more on writing and less on non-gaming work. I don't know if you've ever had children, but you have to feed them EVERY day. It's ridiculous.
Funds also go towards maintaining and growing the site, including the ludoglossary.
Patreon?


It's no secret that interesting gaming content and
profitable
 gaming content are entirely separate ideas. Debug Mode was always built with the knowledge that it wouldn't house the sort of writing that would bring in clicks or take advantage of trends; for that reason, and because I personally think that plastering the site with advertisements would undermine the learning and explorative aspects of the project, DM won't ever have ads.
If a site wanted to sustain itself without ads, the options used to be extremely limited. Now, with something like Patreon, I can create and you can absorb, with no barriers in-between. Everyone gets a load of free, high-quality content thanks to the efforts of the generous few who are willing to give just a little.
Cost?


You can decide how much to pledge, and change it at any time.
Supporters pay per article, and at this stage I write one article per week on average. My aim is to increase this as support grows, at which point we'd reevaluate the system. You can use the monthly limit option on Patreon to set a maximum pledge amount per month, so you're always in control.
Addendum?
I was once a normal games journalist, until I was caught inside the explosion radius of an experimental gamma bomb. Now all my spare energy goes into Debug Mode. I don't get any press copies, free swag, insider information or nuclear launch codes. All my writing is done after playing games I bought myself and played on my own time.
Debug Mode also hosts the odd article from other talented writers - professional or undiscovered. They volunteer their work just because they are so blooming nice. I don't charge for these. I am seeking a way to pay contributors going forward, and I'd welcome any feedback on that!
$22.50 of $100
per article
At this level I can focus more of my time on Debug Mode and work to expand the scope of my writing. Which means research! Interviews! More articles! Maybe some video content! Other things!
2 of 3
By becoming a patron, you'll instantly unlock access to 1 exclusive post
By becoming a patron, you'll instantly unlock access to 1 exclusive post
Recent posts by Andy Astruc
How it works
Get started in 2 minutes