deepfriedhoney
is creating recipes, tutorials, + whatever the hell else she wants!
Select a membership level
The Mr. Pinks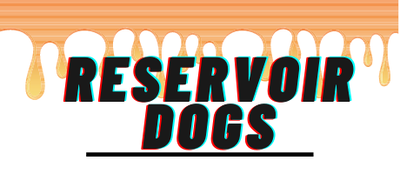 Issa tip jar. Your pledge will help cover this wildly high grocery bill; thank you!

The Aces
An Instagram add-on package.
You'll be moved to the 'Primary' folder in my Instagram DMs (literally the only direct messages I check, ever).
I'll add you to my 'Close Friends' on Instagram. You'll get access to behind-the-scenes stuff and other goodies like my grocery lists - on occasions when I plan my meal ahead or don't post it the same day I make it - so you can immediately react if inspiration hits.
The Mickeys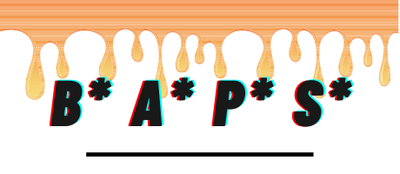 Wanna hang out with me while I cook for my family in
real-time?
Enjoy my Instagram stories or tweets? Say less! 
Patrons at this level will receive: 


The previous tiers' benefits + 
Early access to select new recipes before they hit deepfriedhoney.com
Access to my cooking live streams
Discord Server Access - a private group chat where we'll become thick as thieves, I know it. 
Xtras (Patreon exclusive content):

#wordpurge - stream-of-consciousness shares about whatever
Apple Music Playlists
The Rochelles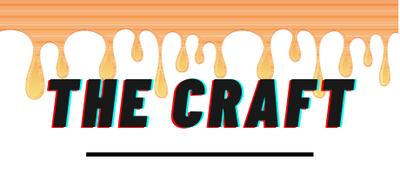 Inspired? Curious? Looking to copy exactly what I do, exactly how I do it? Cool, let me help. 
This tier includes:
All the previous tiers' benefits + 
Access to the Patreon exclusive "The BluePrint" series, which lays out everything I've got to offer about content creation.
Monthly Mentoring Session  - Once a month I'll be going live to answer any questions, provide live demonstrations, brainstorm solutions, etc.
Includes Discord benefits
Monthly Mentoring Session
The Billiams
Limited (16 remaining)
I'm no chef, but I know my way around the kitchen and this tier is where I try to teach you everything that I know (the way that I know it).
Patrons at this level will receive:
All the previous tiers' benefits + 
Virtual Cooking Classes (recorded + available for repeat viewing)
Access to the "My Way" informational series, crash course lessons on mastering kitchen basics.
Patreon exclusive recipes
Includes Discord benefits
Patreon Exclusive Recipes

Exclusive Organic Tote Bag
Exclusive Organic Tote Bag
Fulfilled by Patreon
"Paper or Plastic?" Neither.
The Ghosts
Limited (5 remaining)
Let's get physical! As in, I'm gonna be all up in your mailbox.
A true sequel, this tier includes all the same stuff as
21 Jump Street
 along with the following additional perks:


Honey Bunches of Goodies Subscription: A quarterly box of cooking-related stuff curated and packaged by me, delivered to you! 
One complimentary ticket to a deepfriedhoney: in real life event each year (you'll accumulate rainchecks until outside opens back up). 
Includes Discord benefits
Exclusive Organic Tote Bag
Exclusive Organic Tote Bag
Fulfilled by Patreon
"Paper or Plastic?" Neither.
About
Hello, you.
I'm María. I cook a lot. It's my hobby, my love language, and I can cook pretty much anything. That's probably what brought you here, welcome! If you just happened across this page and want more background,
click here
.
If you enjoy my content on
Instagram
,
YouTube
and
deepfriedhoney.com
I hope you'll consider becoming a patron. That content will continue - and always be available for free - but I'm sure you already know how much time, money, and effort goes into producing it. Also, it's hard work and it deserves compensation.
I'm offering early recipe access, bonus content,
exclusive merch
, and other rewards for the generous souls that decide to support me here on Patreon. Depending on the Tier you select, you'll enjoy some oft-requested goodies:


behind the scenes + bloopers: access to my Patreon Lens posts
food blogger ideas + resources
content development tutorials: how I capture + edit my content
access to my live streams
gift boxes delivered to your door
virtual cooking classes
live chats and Q&A's
One-on-One video chats + phone calls
bloopers + behind the scenes footage
and a whole lot more María: not-food content like more playlists, book + netflix recommendations, and any other randomness that tickles my fancy.
Each tier includes different benefits, so look each one over and decide which best suits you.
Alright, so that's the gist of it! Hope to see you inside, but know that even if you cannot or do not subscribe to my Patreon, I'm glad you connected with my content and I hope you continue to enjoy it. 💛
Important
: My spaces are decidedly leftist and safe for all identities. Stir the pot and get blocked. Same goes for sharing any of my Patreon content.
Become a patron to
Unlock 24 exclusive posts
Connect via private message
Recent posts by deepfriedhoney