Delta-S
is creating Dark Fantasy Electronica
Select a membership level
The Delta-S Tribe
Join the Delta-S Tribe today to get access to a download of Vindicator and a discount at my online store!

Includes
Access to patron-only posts and content!
Private video content − I love sharing my process in creating an album
Downloads of concept tracks, works in progress, and bloopers along the way
Give me your feedback on album art, merch ideas, and more
10% off anything in the Delta-S Store 
1 free song in mp3 format: Vindicator
The Delta-S Remixer
Perfect for fellow musicians or anyone interested in seeing the recipe of a Delta-S song.

Includes
All Rewards Above!
Remix Packages: Stem tracks of 1-3 songs from each new album release (my choice)
Message me a link to your remix so I can listen!
The Delta-S Voyager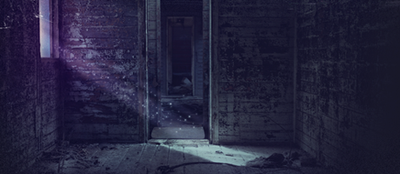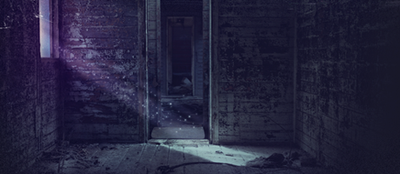 Thanks for investing in this adventure with me! In addition to the previous rewards, you'll have a free pass to my future works. 
Includes
All Rewards Above!
Free Music for Life! Free downloads of all future Delta-S releases, album artwork, and music videos (often with early access)
About Delta-S
Hi! I'm Lyte of Delta-S, and I combine electro-industrial, EDM, and even orchestral genres to tell dark fantasy themed stories. My passion is for the broken hearted, and I want to illuminate their journey through longing, sorrow, and redemption. Music is my weapon of choice.

My songs have been featured on the TV series iZombie (Warner Bros.) and Armin Van Buuren's "A State of Trance".

Fans describe my music as: Haunting. Cinematic. Beautiful. Maybe not what you'd expect from a band that's stretched the boundaries of the industrial sound. But have a listen and see what you think! 



Why am I using Patreon?
It took me 8 YEARS to release my last album! My music doesn't have the financial backing that comes with a mainstream label. So I work full time as a designer (and spend at least 2 hours a day driving to and from work). I am committed to my passion, but I'm not satisfied with how long it takes me to release quality work.

It's like I disappear in a cave for a while, and then suddenly show up out of the blue to drop a new album: SURPRISE! And then I disappear for another... 8 years?

THAT IS BAD. Fans hardly get any interaction from me. They don't get any material in between albums. While I'm off paying the bills and carving out time to work on my craft, fans are left wondering... "Is that the end of the story?"

But we can change that! When you subscribe to my page, you partner with me to share story-driven music with the world AND you help me do it faster! 


S

o what's the plan?

Locked away in my imagination is an epic visual odyssey to accompany the music and the stories behind it. Music videos are one of the best ways to do that, and they draw in new fans. But music videos have a catch...

What is it? When I produce music, fans buy the music. When I produce a music video, fans watch it for FREE on YouTube. I put in the production costs and time into it, but don't get financial return. Maybe I'm a crazy person, but despite the setback, I want to release feature length dark fantasy movies that go along with my albums (with professional actors, special effects, the whole works). With your support on Patreon, I can finally create these visual sagas and keep making music at the same time!

I also plan on releasing singles more often in between albums, while staying engaged with my fans to hear about their personal stories and ideas - it will definitely influence my work. When you pledge $1 or more, you get access to my feed where you can see videos about my progress on the album, and maybe some cool art along the way. ;)

If you love sci-fi/fantasy, beautiful music with a Nine Inch Nails vibe, or random gifs like this...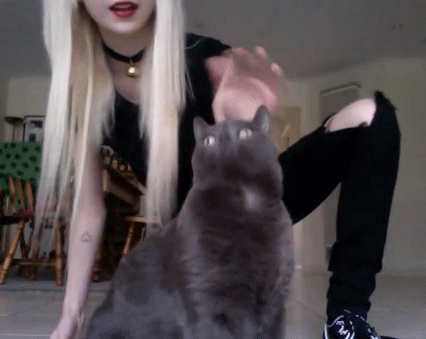 Then you have arrived!
WELCOME HOME <3
So let's talk about where you're support is going...
MUSIC VIDEOS
Quality Cinematographer. The Delta-S brand is very stylized and rich. I only want to put out professional work to you. So we need to pay seasoned film makers and experts.
Editing (I'm a professional video editor, so you know its gonna look good! And its free.)
Video Equipment Costs. Since we are planning on releasing a bunch of videos (and hopefully a feature length film), we need to buy some of our own equipment like stabilizers, lighting, and software to bust out as needed.
Performers. As in circus performers. Dancers, shufflers, and hula hoopers!
Actors. Because who wants to see a Delta-S music video of a cat for 5 minutes (okay, well maybe I do, but still...)
EDM SINGLES
Mastering. I'm philosophically against mastering my own music. I think you should always have another set of ears take a listen before you're finished! I do all the production and mixing myself, but I believe in my mastering genius Brian Hazard, and he will squeeze out every drop of potential from my tunes!
Vocalists. Ahhh..... the vocalists. Those beautiful melodic divas of the Aether. They make EDM magic, but not for free.
Legal Fees. Setting up a single through dance music labels can be tricky. Let's be safe and make sure we're protecting ourselves.
DELTA-S ALBUMS
Software & Hardware
Vocalists & Musicians
Mastering - from that genius guy
Photography
Design Work (I'll cut costs by doing that myself!)
Glass mastered disc production
PROMOTION
Advertising costs
Subscriptions
Marketing
That's it! Check out the rewards (on the right) and find something that works for you. Looking forward to hanging out with you on my Patreon feed!
- Lyte
$127.17 of $190
per month
EDM Singles

While I work on my next album, I want to release fresh uplifting and progressive trance singles every 4 months. When we reach $190 a month, I'll be able to hire AMAZING vocalists, and cover the mastering costs & setup fees.
1 of 3
Become a patron to
Unlock 182 exclusive posts
Connect via private message
How it works
Get started in 2 minutes