DeportNation
is creating heat, light & pressure on ICE
Select a membership level
ICE Fighter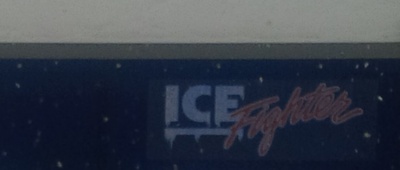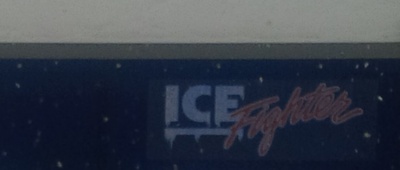 I personally curate and explain the week's immigration news from dozens of public (and a few private) sources and share a little from my own experience on the ground that week in a punchy, concise, unapologetically-biased weekly email. 
I'll post previews each week of what's in the email, and then you'll have it each Tuesday. And you'll... read it, I guess? (Or you don't! Either way I'm keeping your $3.50.)
ICE Abolitionist (recommended)
Exactly the same as the previous tier, but $1.50 more! (The extra $1.50 will go toward the Deportation Defense Fund described below.)
The perfect choice for anyone who wants to read insightful and entertaining immigration commentary, but hates to pay for things in anything but exact dollar amounts. 
Patrons at this amount will also have access here on Patreon to every issue of DeportNation published since we launched on 7/11/18, no matter when they join.
ICE Melter
 Along with your subscription to the newsletter, you'll be making an anonymous $50 donation to a deserving client in my office who is behind on a payment plan on one of our existing below-market contracts. The money will be 100% DIRECTLY APPLIED to an actual legal fee on an already-existing contract for deportation defense representation and
nowhere else
. 
To be clear, this money will not be going to our general office account or used to pay office expenses--just applied directly to the billing account of a client with an existing services contract with our office (all of which are already well below market rates) who we identify as in particular need of financial assistance. (In a way, giving directly toward a client's balance in private law office like ours is a more direct benefit than giving to a legal services non-profit, as you will have the satisfaction of knowing that every dollar you give is going directly to sponsor a particular case, with nothing being used for overhead, marketing, administration, etc.)
About DeportNation
SUBSCRIBE AND STOP A DEPORTATION TODAY!
Hello, it's your friendly neighborhood immigration lawyer*--stopping deportations by day; analyzing, teaching, and writing about U.S. federal immigration law and policy by night--with a chance for you to better understand immigration in and to the U.S. while also helping me stop deportations.
WHAT IF I TOLD YOU
that I could personally provide you with bulleted rundowns of the best facts and arguments for and against the immigration issues you care about *every* week?
AND WHAT IF THOSE SUMMARIES CAME STAPLED TO A LAVISH TEXTUAL BUFFET
of curated immigration news from dozens of credible sources, personal stories from the front lines of the fight against Trump's deportation machine, and punchy takes on what it all means and why you should care?
WHILE ALSO DONATING 100%
 of your subscription fee to the 
Golden Stairs Immigration Center
, my East Boston immigration legal services non-profit (and from which I receive no compensation) which provides life-changing legal services to non-citizens seeking asylum, facing deportation, and/or otherwise unable to afford an attorney in a system which doesn't provide one?
WHAT IF THESE FACT-ENRICHED ENTREES CAME WITH A FREE SIDE OF JOKES
, burns, owns, dunks, and goofs piled high and served hot, fresh, and entirely at the expense of the very worst people now at large in the immigration "debate"?
WHAT IF
you could get all of that FOUR times a month for only starting at only *three dollars and fifty cents*?
IF (AND ONLY IF)
your answer to all of the above is "
hell
 yeah, dude"--well, I've got you.
I've got you right here.
Every Sunday!
*I didn't know where else to put my credentials, so:

I have specialized in asylum, deportation defense, and "crimmigration" law since 2006, and am the managing partner of Cameron Law Offices (
www.massimmigrationlaw.com
), a three-attorney Boston law firm solely dedicated to the practice of immigration law. I also teach immigration policy at Northeastern University and sit on the board of the Student Immigrant Movement. I am a proud regular contributor to The Baffler (
https://thebaffler.co<wbr>m/authors/matt-cameron
) and my writing and commentary on immigration policy have been featured (among other places) on NPR, PRI, The Boston Globe, The Boston Herald, The Washington Post, Reuters, the AP, Democracy Now!, and Open Source.

The world does not yet have an immigration podcast which both gives you what you need to know (with jokes), but also totally owns the nativist right on the daily. (Or monthly, probably.)

But it will.
1 of 1
Become a patron to
Unlock 26 exclusive posts
Connect via private message
Recent posts by DeportNation
How it works
Get started in 2 minutes