Destiny Diess
is creating Paranormal Romance Novels
Select a membership level
Succubus
Succubus includes:
Early access to The Marking Trilogy, Lucifer's Reign, and Betraying the Mafia
Exclusive access to a Discord server where I chat with readers
Next-Door Incubus eBook (available June 1) + Demonic Desires eBook (available June 15th).
Moon Goddess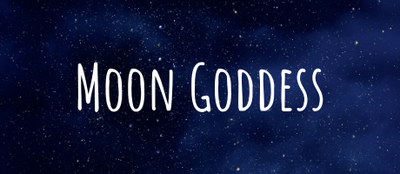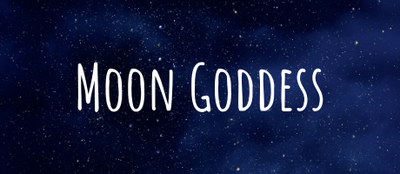 Moon Goddess includes:
Access to everything from the Succubus Tier
Exclusive access to sneak peeks of stories I'm working on
Queen of Lust
Queen of Lust includes:
Access to everything from the Succubus and Moon Goddess Tiers
NEW: Receive a paperback copy of Queen of Lust, once its finished and published.
About Destiny Diess
Current Update Schedule: 2-3 chapters of Queen of Lust biweekly.
Hi friends! My name is Destiny. I'm the author of 
The Marking Trilogy
(completed)
,
Next-Door Incubus
(completed)
, Lucifer's Reign
(completed),
Betraying the Mafia
(completed), 
Demonic Desires
(completed), and
Queen of Lust
(in-progress)!
For business inquiries, email 
[email protected]
The Marking Trilogy - Completed
In a world where humans and werewolves coexist, Mae Cogan, a young human woman, faces the challenge of two werewolf love interests while juggling the problems of a mysterious red mark that appeared on her chest and the kidnappings of small children from the werewolf packs.
Next-Door Incubus - Completed
Dani never expects to meet her hot new neighbor, Eros, for the first time wearing only her underwear. And she definitely never expects to dream of him as a demon with large, curved horns and an insatiable hunger for her. For the sake of her boyfriend and for her own sanity, Dani's determined to avoid Eros at all costs. But there's one problem: she can't seem to stay away from him. He's haunting her nights with his devilish black eyes and he's hiding a dangerous secret that may cost Dani her life.
Demonic Desires - Completed
Becoming a queen in Hell isn't easy—even when you're sleeping with the Devil. Armed with her tempting incubus boyfriend, Eros, and a dangerous, demonic power of her own, Dani is prepared to lead one of the most powerful kingdoms in Hell. She's strong, smart, and so damn good at doing the one thing her virtuous mother told her never to do: sin. But, even in Hell, sinning comes at a cost… and that cost may be Dani's sanity. She faces the three biggest threats of her life in the Underworld: A kingdom in chaos. A bitter best friend. And a demon out for a wrathful revenge.
Queen of Lust - Updates Every Week
Follow Dani as she rules the Underworld.
Lucifer's Reign - Completed
Lucifer has commanded the strongest army, built the greatest kingdom, and fucked the sexiest demons. But, since the Fall of the Seven, he has never loved - until now. Will his pride get in the way again? Or will Lucifer truly find what he's been deprived of for centuries?
Betraying the Mafia - Completed
After three years, Chiara Capitelli is finally offered the opportunity to oversee one of her father's business deals. In the midst of dealing with a cheating boyfriend and hiding a secret that would destroy her family, she hopes that the night will go smoothly. But Alessandro Russo, a twenty-eight year old bad-boy from the Sicilian Mafia, has other plans for her.
I really enjoy connecting with my readers, so don't be afraid reach out to me on Patreon or through social media.
Copyright © 2020 Destiny Diess. All Rights Reserved.
All work created and posted on this account is property of Destiny Diess.
When I reach 500 Patrons, I'll rewrite The Marking Trilogy. 
1 of 2
By becoming a patron, you'll instantly unlock access to 242 exclusive posts
By becoming a patron, you'll instantly unlock access to 242 exclusive posts
Recent posts by Destiny Diess
How it works
Get started in 2 minutes