Deus Ex Vagina
is creating visual novels
Select a membership level
A dollar for the cause
Your support comes greatly appreciated! You'll get wallpaper-sized versions of characters and renders and I'll drink a coffee on you! In addition everyone gets access to my Dev board where I track my progress and Todos.
Synth of the Past
Thanks so much! Your bribe affords you early access to new episodes a week before launch. 
Defiant
BROTHERS HEED MY WARNING! THIS TIER AFFORDS YOU EARLY ACCESS TO NEW EPISODES TWO WEEKS BEFORE LAUNCH!
About Deus Ex Vagina
The night wasn't young anymore, all cats were grey and the city mourned its fallen in a rain storm no one was awake for. 
Welcome to my page! 
I create artwork and visual noir novels in modern and cyberpunk scenarios and you can pledge here to make me do more of it.
I don't need much actually, the only money I spend is for 3D assets and I learned that I can work pretty fast using my current workflow. That means that if just a handful of people support this page monthly releases are well within reach. If we make it past that I would like to invest in some better hardware for faster work and renders, but I don't have it bad as it is.
So thanks in advance for any support you can give and I hope you enjoy my work!
-----------------------------------------------------
Current projects:Ghost in the Sheets: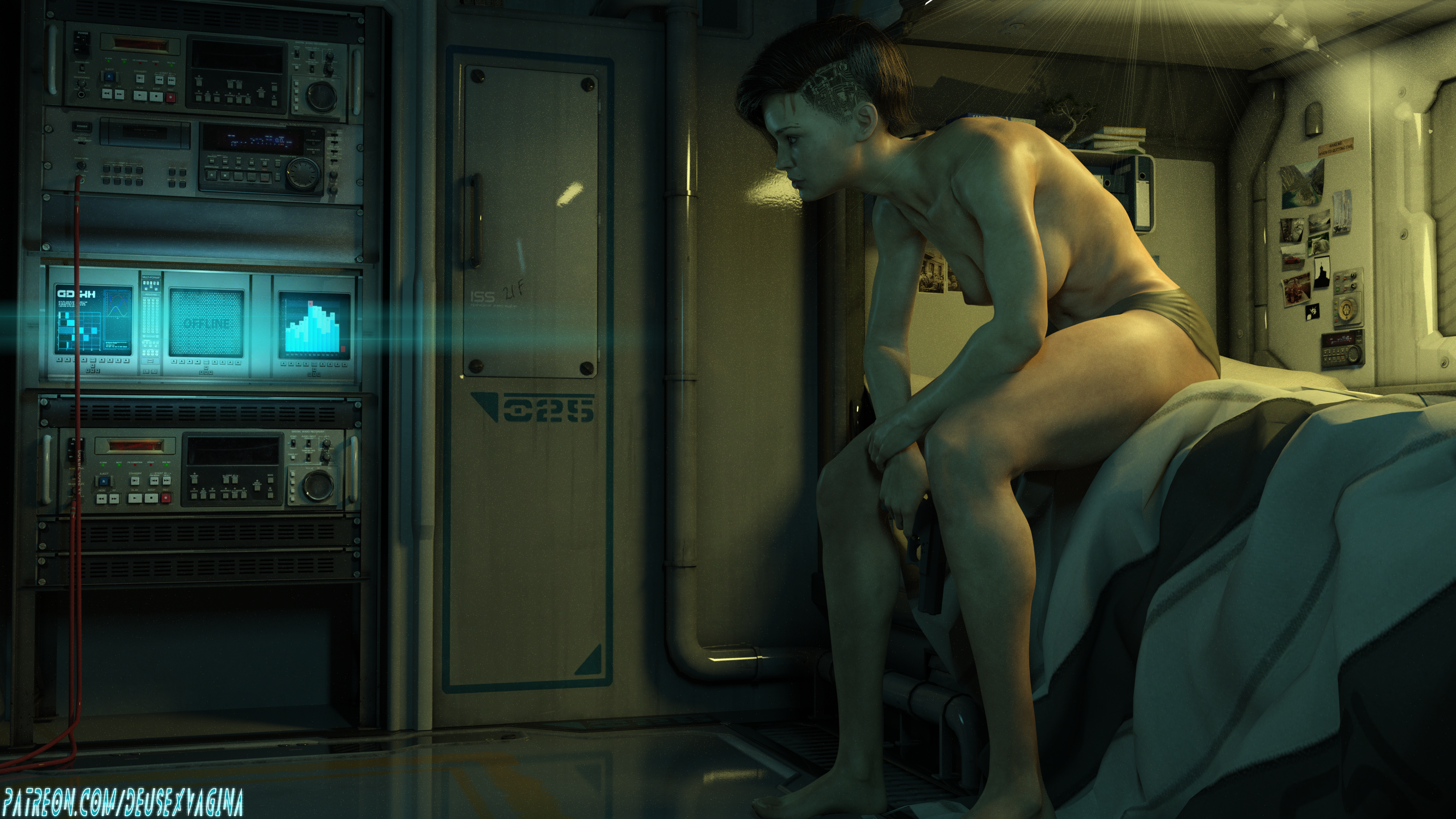 Ghost in the Sheets is my cyberpunk noir themed visual novel centering around former special forces and police officer Moira. Ever since she quit the force she's been looking for a purpose and willingly jumps on the chance when her old comrade tries to bring the crew back together in the hunt of a
rich fuck's missing daughter.


Status: The first episode is finished and can be played here.
Expected release date of Episode 2: October 2019
Noirty By Night:

Noirty By Night is a modern noir themed crime story that revolves around a dead undercover cop murdered by his fellow officers, a murder investigation spiraling out of control and wide-spread corruption dragging everyone down regardless of whether they want to or not.


Status: Currently working on the script and rendering the first few scenes. I have a playable product, but it's very short so I'm not releasing it yet.
Expected release date: October 2019
If I can get to this level I'll be able to afford a new GPU to half my render time and bring more, better content to you faster. 
1 of 2
Recent posts by Deus Ex Vagina