Select a membership level
PHOTO OF THE MONTH
: I'll send you an image from my travels + a short caption to go with it. I take lots of photos on the road / on the water, and I'm keen to share these images with you! 
For a sample of the kind of photos I take, please visit: 
https://instagram.com/devi_lockwood/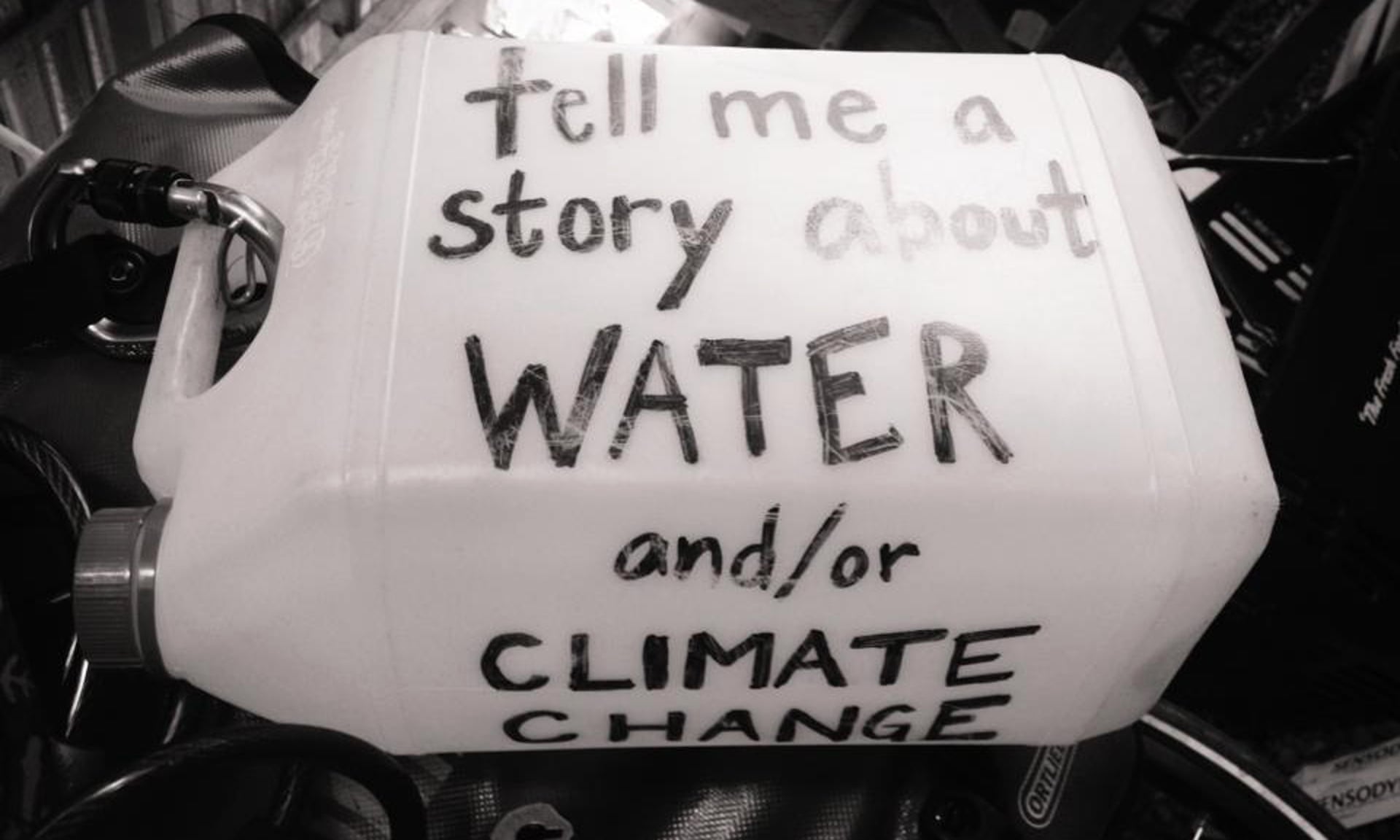 VIDEO / LONG-FORM BLOG POST OF THE MONTH
: 
I'll make a short video of something beautiful I see in my travels by bicycle / boat OR write a long-form blog post for you to read. 
PLUS photo of the month. 


ONE POEM FROM THE ROAD PER MONTH
, written by yours truly. 
PLUS photo of the month PLUS video of the month. 

Here are a examples of poems I have published recently: 
"The Water is Happy to See Us"
May 2015,
Storyscape (Issue 14)

About Devi
Hi beautiful people!
My name is Devi and I'm a poet / touring cyclist / storyteller from Boston, USA, currently traveling the world by bicycle and by boat to collect 1,001 stories from people I meet about water and climate change.
(this is the audio recorder that I use) 
I recently wrote about my work for the Guardian's bike blog -- check it out! 
http://www.theguardian.com/environment/bike-blog/2...
I have given up flying to reduce my environmental footprint and travel entirely over land and over sea.
After a year of travel, I have collected 417 stories – and counting – audio recordings from people I meet. The plan is to make a map on a website where you can click on a point and listen to a story someone has told me from that place.
I had the huge privilege of starting this project in September 2014 with support from a Gardner & Shaw Postgraduate Traveling Fellowship from Harvard for a year of "purposeful wandering." I'm at the point where I need your support.
What will your support go towards?
bike repairs, food, internet, visa fees, ocean crossings, and the odds and ends I need to keep me going on the road 
How it works:
You pledge a set amount to give per month – enter it to the box at the upper left of this page. 
As a thank you for your patronage, you'll get access to photos / videos / poems / postcards handwritten by me that won't be posted anywhere else. The whole description of these awesome things is below. <3  
If you like my writing / photography and want me to make more, please consider becoming my patron. I have been working tirelessly for the last year to collect stories about water and climate change while traveling the world without flying, and I would love for you to be a part of that.
Thank you for being on this journey with me. Welcome.
Devi K. Lockwood 
poet / touring cyclist / storyteller 
www.onebikeoneyear.wordpress.com

www.facebook.com/devi.lockwood
By becoming a patron, you'll instantly unlock access to 26 exclusive posts
By becoming a patron, you'll instantly unlock access to 26 exclusive posts
How it works
Get started in 2 minutes