Dez Nado
is creating music, music videos, and general video content
Select a membership level
Influencer
Limited (24 remaining)
Own both access to and a hand in the creative process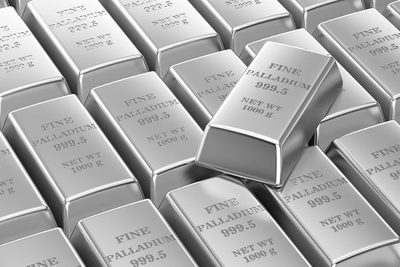 VIP - Early Access
Limited (50 remaining)
Advanced Access - be the very first to hear, see, stream new content and/or find out about new opportunities
Visionaires Club
Limited (50 remaining)
VIP is not just a status, it's a lifestyle; bonus content, behind-the-scenes access, and free travel + lodging giveaways to the hottest quarterly events in the U.S. and Caribbean, at which you'll have the same benefits as VIPSQUAD (media, VIPs, talent)
About Dez Nado
I'm a creator. A songwriter, artist, music producer, and regional TV host/producer by the name of
Dez Nado
. I'm an on-air talent rep with the
WCWJ/CW17-Live from New Jax City
cable TV platform based in Jacksonville, FL, which I will be representing on the red carpet this October as an official media partner with BET at the 2019 Hip Hop Awards, along with several other major events this fall as I travel with my platform capturing various success stories as they're being written by some of the most well known names in urban entertainment as well as some who are not yet widely known. As an
independent
artist, I know first hand the problems and difficulties we encounter as we all seek to become successful in an increasingly over-saturated entertainment market (the "indie creator problem"). My solution to the problems finding success independently is finding success
inter-dependently
, i.e. building collectively with a group of like-minded individuals, including people like you who may or may not be a creator themselves, but see both the vision and their role as an investor who will reap significant, intangible rewards from the above mentioned success once earned. We've created a one-of-a-kind network combining regional cable TV, social media, and other online media to drive consumer reach and bring this vision to fruition; a supporter, contributor, or collaborator, is affectionately known as a
Visionaire.
My's latest release, an LP entitled "
Shoot Ya Shot
", has received over 250,000 total streams since its release earlier this year, largely off of the buzz of the album's single, also titled "
Shoot Ya Shot
". The single is a playful take on having the courage to continue "shooting one's shot" in regards to persistent pursuits of desires in life despite any amount of rejection or failure. We are also starting a fall tour in promotion of the LP and of the latest season of my docu-reality TV series "
LIVE from New Jax City
" (WCWJ/CW17) in September 2019, a tour which includes the
2019 BET Hip Hop Awards
October 5th in Atlanta, GA, the
A3C Conference
on October 10 and 13th, tour stops during
Florida A&M University
's homecoming weekend and
Howard University
's homecoming weekend on October 3rd-4th and 11th-12th respectively, among other stops this fall. Quarter by quarter, we either host or collaborate on various types of events that present opportunities for supporters to come out and network, perform, vend/sell/promote their products and/or services, see their favorite artists perform, get the scoop on entertainment news from celebs and/or new tech, meet & greet celebs and up-and-coming stars, sit in on studio sessions, cop exclusive merchandise and apparel, attend sports events and/or international/domestic festivals while getting exclusive travel deals, and more exclusive opportunities available via subscription. We offer collaborating media/talent shared time on our regional cable TV series as well as inclusion on our social media platforms for single purchase and subscription as well. Artists, media, industry seeking an insider's look at our particular path, trials and errors, and successes can partake in our content, check out our music and music videos for sneak peeks and how to's, and subscribe for new releases as we continue on our path to bring the Vision to Reality. Aside, those interested in supporting just "for the taste", as fans or just because you like what you see/hear, are always welcome to subscribe for news and special offers. Welcome to the
Visionaires' Club
--
Dez Nado Shoot Ya Shot - Single DJ Service Pack
https://www.mediafire.com/<wbr>file/4jvsi4nv3z9ejoa/DEZ_NADO_<wbr>-_SHOOT_YA_SHOT_EPK_+_Media_<wbr>Service_Pack.zip/file
Dez Nado Spotify Artist Page
<cite>
https://open.spotify.com/<wbr>artist/7IeTReW9HcBtdo4FJYjjHl
Dez Nado "Shoot Ya Shot" Music Video
https://www.youtube.com/watch?<wbr>v=lVm0w9WuBqs
--earned over 44,000 streams its first 6 weeks after release
LIVE from New Jax City (WCWJ/CW17)
https://www.youtube.com/<wbr>channel/<wbr>UC45nxzzJT9dsKPzATawYWQQ

https://en.wikipedia.org/wiki/<wbr>WCWJ
--season 2 of Dez Nado's regional TV series premieres on CW17 next month (airs to an average audience of 40,000 regional consumers per airing). Recent interview features for Dez include HYPE Magazine, and Playboy Magazine, in addition to being featured on an upcoming episode of TEDx Speaker and SXSW Pitch/Accelerator panelist Scott Amyx's podcast.
www.VIPSquadNation.com
--home of compilation mixtapes "
Freestyle Filez
" (unofficial BET Hip Hop Awards weekend mixtape) and "
Florida's Finest
" (Florida A&M vs. Bethune Cookman University Classic weekend mixtape) which have tallied over 400,000 plays & free downloads on mediafire, soundcloud, and audiomack since 2014, along with his bio 'and press clippings can be found here.</cite>
I will publicly announce I made 25 patrons, send a personal thank you note to those who've committed, and hire a part time editor to help me release consistent content.

1 of 2