D. Hale Rambo
is creating stories, adventures, and other strange tales.
Select a membership level
Scribe Librarian
Laysa and Zizy's monthly newsletter!
Dive into my world bibles (on World Anvil) with secrets turned on!
Cut scenes or short stories of specific acts that didn't make sense for the books (on World Anvil). 
Sneak peeks into stories I'm working on (on World Anvil). 
Work-in-progress updates (digital)
Sage Librarian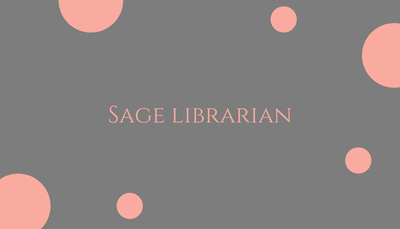 Apprentice tier perks!
Help me choose descriptions, names, and more for background characters in upcoming stories. It'll be a surprise when and where they will pop up but exciting! Polls will happen monthly.
Recognition for being a supporter in all print and ebooks. 
Work-in-progress updates (digital)
Celestial Librarian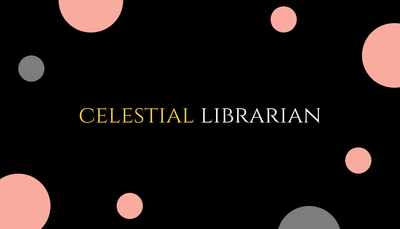 Apprentice & Sage perks, aka all the bits!
Advanced reader copy (ARC) of upcoming books
You eternalized in a story! In a library, your adventures echo the halls or emblazoned on a spine. Or perhaps it's you in a winehouse, a silkworm farmhand, or arguing with giants! 
Additional fun items that I may send out (with notice). 
Work-in-progress updates (digital)

Fan requests in upcoming story
About
I'm D. Hale Rambo and this is how I geek!
I love running with words. It can be dangerous. I like to create stories, adventures, creatures, and characters that are both fun and interesting. I like doing it for late-night reading, mid-day adventuring, and bathtub soaking. I write stories, DM, and get to play games and read on the greatest of occasions.
Supporting me is supporting one of the scariest parts of the creative process. The
beginning
! My goal is to write, create, and make sh*t up
full-time
for the rest of my life. Right now, I have a demanding day job, and that doesn't leave me much time for writing/marketing/finding inspiration. I know the transition won't be overnight, but I want to see it on the horizon.
Buying my books is fantastic and the greatest support in loving my work (and leaving a review)! Anything here is extra (AND APPRECIATED) to get me to the place where I can create more and day job less. I want to spend time writing more short stories, novellas, and even adventure modules with diverse and complicated people who get into wild, fantastical sh*t.
Check out the tiers on what you get in return. Besides my undying
(unless I get to be a lich!)
filled love.
Thank you so much for considering helping and following me. May you always have inspiration!
Find my work on
DriveThruRPG.com
!
Follow me on twitter
@therambogeeks

Follow me on instagram @therambogeeks
When I reach 25 patrons, I'll create a ridiculous Thank You video and then send you all a special gift! 



1 of 1
By becoming a patron, you'll instantly unlock access to 11 exclusive posts
By becoming a patron, you'll instantly unlock access to 11 exclusive posts
Recent posts by D. Hale Rambo
How it works
Get started in 2 minutes