Digital Sculpting (Zbrush)
is creating digital sculpting, zbrush tutorials, 3d modeling, 3d characters
Select a membership level
Point Team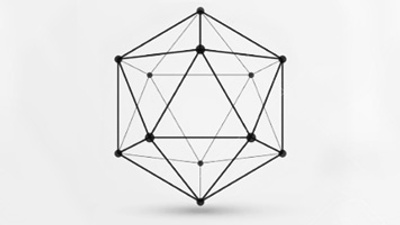 Point is an important part of the polygon! And without polygons we can't have a 3d sculpt! Thank you for your contribution,it is much appreciated! And to show my appreciation you get my 99$ best selling, top rated Udemy course for just the best price Udemy will allow me at the time of your joining (not more that 14$, not less than 9$) If you ever decide you want more- come and join the VIP's over at Vertex or Polygon Crew!

Vertex Crew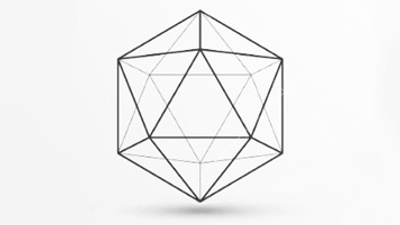 Points are great but vertex are better! :) This is where the fun begins- welcome to the inner circle!
All previous rewards  
 Monthly videos: I do one bigger project a month and share with you the whole process! You will be able to follow me through the creative process- from start to finish! These are jam packed learning videos that will help you level up your sculpting and creating digital art in general! These can be sculpts, 3d printing projects, AR/VR sculpting projects, in dept videos of cool features in Zbrush and SO MUCH MORE! 
Portfolio review: Send me a link to your portfolio and i will review it! This is where my extensive experience as a studio owner and a department lead work for you! I will tell you exactly what people like me are looking for in a portfolio, what is weak and what is strong in it and how to get the maximum out of it!
QnA Discord: You get access to discord channel where you can ask me questions, we talk about what you're doing in sculpting, what i'm doing, we discuss and inspire!
Includes Discord benefits
Polygon Masters
Points are cool ,vertex are cooler, but polygons are the coolest! This is the inner circle of the inner circle! This is where we take thinks to the next level!
All previous rewards  
VIP Discord: You get access to discord channel where we do monthly challenges and assignments that are reviewed by your's truly- these are all meant to take your sculpting to the next level- to challenge you, push you to learn and leave you with great sculpting peaces that you can show proudly in your portfolio! 
  In VIP Discord you get to pick a general topic or a Zbrush feature you would like me to cover in my weekly videos!
Discount of 50% on all my courses and classes!
Includes Discord benefits
About
Hi,  my name is Milivoj Popovic, I have an MA in Sculpting and I have been a digital sculptor for over 15 years and a teacher at the Art Academy in Split, but more than this I am an award-winning studio owner sitting on the other side of the hiring table!

If you are interested in digital sculpting of any kind- organic forms, hard body, characters, jeweler design etc.. then I honestly think there is no better place to learn online than with me, being a professor at Art Academy in Split, I love teaching my techniques almost as much as I love creating art myself!

By sharing my knowledge and techniques I have found my students can bypass years worth of trial and error and reach a much higher level in a fraction of the time it would have taken them otherwise.

On top of this, i will share my insights and thoughts on what I look for when hiring artist for my studio, giving you a huge edge when getting jobs yourself!  I will also talk about what it takes to start your own business or open your own studio, for all of those out there crazy enough to try it! :) 

Patreon gives people the opportunity to not only learn, but at the same time directly support the artist (by becoming a patron / supporter) - it really is a win, win situation

Check Out The Rewards You Get When You Join (right column - PC)
If you decide to support me and start learning today, then you just need to pick which amount / level you want to join at!
It lists the rewards you get EVERY month for each amount / tier level.

On top of this you will also get incredible deals on all the courses i produce- starting with my Udemy Best Seller "Sculpting in Zbrush" course priced at 99$- for all my patreons it will be only 9.99$!!

So come and join our family, let's grow together as artist, learn and create great art!
Cheer's
Milivoj Popovic

Become a patron to
Connect via private message
Recent posts by Digital Sculpting (Zbrush)