Productions Diratia
is creating Miniatures, Films and Roleplaying Games
Select a membership level
Scout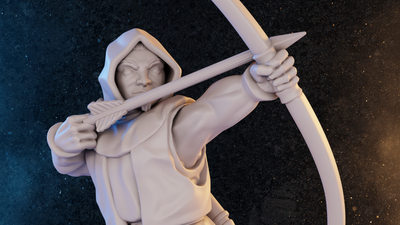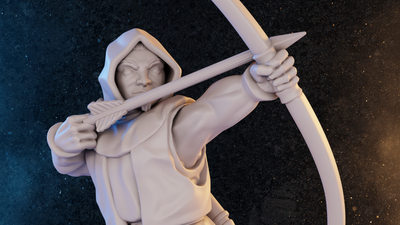 You get to Vote on the upcoming video concepts or other fun topics.
You gain Access to our Exclusive, Live-Hangouts.
Behind-the-scenes content
Citizen of Diratia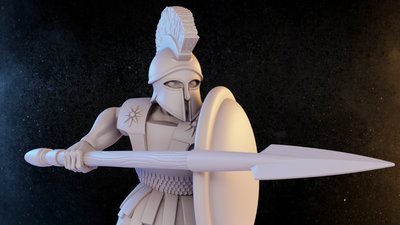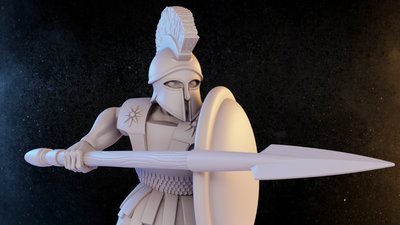 You get to Vote on the upcoming video concepts or other fun topics.
You gain Access to our Exclusive, Live-Hangouts.
Your name at the end of our videos
Includes Discord benefits
Behind-the-scenes content
Soldier of the Line
You get a 10% Discount for our Merch on Teespring.
You get a 50% Discount for our Miniatures on MyMiniFactory.
You will get access to the Set of 3d Printable Models and Miniatures we sculpt month in STL and as Pre-Supported or a big discount if it is an expensive model.
You will get access to our Welcome Box
You will get access to download full quality final version of our Projects.
Plus all Lower Tiers Rewards
Includes Discord benefits
Behind-the-scenes content
About Productions Diratia
r
goal
is to bring you
each month
a new
army
that is Versatile, Modular, Historic and has few alternatives.
What will you get?
You will get an exclusive look at our work in progress as well as having an input on the projects we are working on and the projects we are planning to do.
December 2021 Models: Peasant Army


- 36 Pre-Built Miniatures
- 36 6mm Scale Miniatures
- 154 Heads
- 32 Accessories
- 30 Arm Pairs
- 135 Leg Pairs
- 24 Torso
PRE-BUILT MODELS ARE PRE-SUPPORTED
MODULAR PIECES ARE NOT PRE-SUPPORTED
The
Soldiers of the Line
and above also get the miniatures we release each month on
MMF
for free!
You will get our
Welcome Box worth 70$,
  including 45$ of 3D Printable of Miniatures, Battle for Diratia our wargame and roleplaying game worth 25$ and Discount codes for all of our other products.
The
Veterans of the Army
 and above, also get a commercial license for the sale of the miniatures they print and for the use of our music.
Who are we?
Diratia  Productions is a Montreal-based creative company. Our primary focus is on our creative projects and all of our team members are passionate about film and fantasy.
What do we do?
We work on multiple types of projects, the main ones that we have now are:
Weekly releases of YouTube videos
Monthly releases of 3D Printable Miniatures
Frequently updated Roleplaying & Wargaming System - Battle for Diratia
Short Films
Music
And More!
Thank you so much for all your support! We appreciate it more than you can imagine and it really helps us out!

Our Official STL Store (Click Here) - Previous Releases can be purchased here.
Please visit our MyMiniFactory Store if you decide to support us later and wish to purchase models from past months that have now expired.
Patrons also get a 30% discount code for all our previous releases.
IMPORTANT: Rules, Terms and Conditions
All of the files and links we share with our Patrons are only for you and no one else. You acknowledge this Agreement and agree to be bound by its contents by downloading content created by us (Stl, sharing links). Do not download the content we give if you do not approve or agree with these terms:
Productions Diratia is the owner of the STL files. The STL files are a copyrighted work belonging to Productions Diratia.
Productions Diratia grants you a non-transferable, non-exclusive license to use the files
You may only use the content provided by us (Stl and their location Links) for personal use, and you are not allowed to distribute or sell them nor the prints.
You can cut/resize our files to fit better your printer but you can't share those derivates (as the original files).
You can't edit our 3d Files (stl) or use portions of them to create new Content!
Our miniatures, any other kind of 3d file we release or portions of our files can't be used in any other project or brand, Kickstarter, Patreon, or any other crowdfunding platform or sold in a "box".
You can't make molds of our models, casting and any kind of mass production is prohibited.
You can take photos, make live streams and video with our models (ideally to Paint sessions or Showing 3d printer results) as long as you state that the models had been made by us. In this case, promoting our Patreon page and MyMiniFactory Store would be greatly appreciated!
All copyrights belong to Productions Diratia, NO rights are assigned or transferred to the end-user. Our designs are protected by intellectual property laws.
All the previous points apply for who belongs to the Cinema King Tier too, with the exceptions that they have the ability to Sell Prints of our models (not files!) as long as they remain in that Tier. Even here apply the rule that you can't use our files and figures to sell new games, make kickstarters, patreons, or any other crowdfunging project or make casts/molds, selling them in boardgame boxes or similiar.
Cinema King Tier: is meant for people running a business on their home printers only and not for any type of mass production. Productions Diratia will reserve the right to determine if you are in compliance and reserves the right to cancel a License at any time in its sole discretion and refund that month's Fee as compensation.
We will start Polling for the Theme of next month's models.
1 of 1
Become a patron to
Unlock 38 exclusive posts
Connect via private message
Recent posts by Productions Diratia
How it works
Get started in 2 minutes