Angel Leigh McCoy
is creating an epic, dark fantasy, audio drama
Select a membership level
Innocent
$2 per month = $24 per year = our gratitude
The multiverse can be a terrifying place for innocents such as yourself. Don't worry. You're braver than you know. Thanks for your support!
Perks: 
We'll follow you on Twitter so long as you follow us back. 
Exclusive previews of gorgeous art from the Dire Multiverse.
Your name on the Podcast credits page on DireMultiverse.com. You can choose to remain anonymous or even to put in a dedication to someone you love or lost instead.
Satisfaction and bragging rights, knowing that you're one of the important people who helped make this artistic endeavor a possibility.
Explorer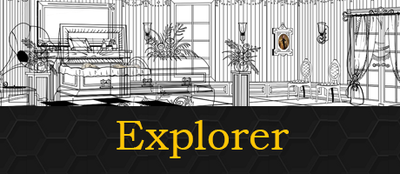 You are a seasoned explorer of the multiverse, and you have great taste. Welcome to the family.
We're pleased to share: 
All Innocent level perks
Early access to fiction set in the Dire Multiverse.
Monthly exclusive PDF of world lore and character details. 
Polls that will help us determine the direction of our projects.
Traveler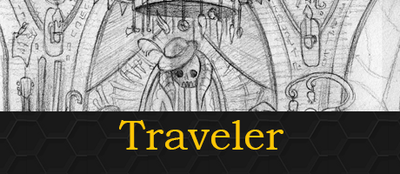 You're a tried and true dimension traveler, gallivanting throughout the multiverse. For you, we offer:
All perks from previous levels.
Early commercial-free access to the Dire Multiverse podcast (at least a week early in most cases). 
Access to the general patron-only Discord channel.
Invitation to observe on Discord during audio drama recording sessions. Metaphorical front-row seating. 
Events. Your name on the general waiting list for special events that have limited seating (playtests, mini-roleplays, meet-n-greets, etc.); Your place on the waiting list will be determined by how long you've been a patron. There will always be at least two spots reserved for Travelers. You must RSVP by the event's deadline.  We have final say in all attendance decisions.  
Includes Discord benefits
About
Let me tell you a story that will make you reconsider the nature of reality. You can decide for yourself how much you wish it were real. And maybe... just maybe... you'll discover that it is. 

Do you believe in magic? In other dimensions?

What if... what if... all it took was one small door, opening, to show you the truth? 

Would you step across the threshold? Would you?


What's the audio drama about?
Ohmega, the main character, is a freelance webmaster, amateur occultist, and conspiracy theorist. She and her Internet friends, an online group of puzzle and mystery lovers, come out of isolation for a special weekend at MetaGalactiCon, a small gaming and fan convention, where they encounter a mystery that will change them forever. Events take a turn for the strange, and Ohmega's recordings become even more subversive and important as she and her friends try to figure out what's happening to them. 



What is the Dire Multiverse™?


The story we're telling takes place in our vision of Reality. The multiverse is a beehive of dimensions, all connected and all different. There are those who travel between dimensions, those who guard them, and those who plunder them. Most of Earth's inhabitants are innocent, meaning they're only aware of their own realm. To them, the multiverse is science fiction and fantasy. Some Earthlings, however, (like you) are discovering just how real this vast, mysterious, and dangerous version of Reality is. It's a doorway you can't re-close once you've opened it. And you are in for the adventure of a lifetime.



What is a Patreon?


The Patreon site connects creatives with their audience, allowing them to share more personal and exclusive material, previews, and community with them--for a small fee. The fee supports the creative and allows them to continue practicing their art. Each person is asked to contribute a small amount, and that adds up as the number of patrons increase. The fee is automatically drawn from whatever account you set up in your profile, and you can cancel at any time. 

If you still aren't sure, watch this quick video! 

Whose Patreon is this?
Mine! I'm Angel Leigh McCoy, the creator of the Dire Multiverse podcast. I'm a storyteller with 25 years of professional experience creating worlds, characters, and story.  (Look for more detail in the "Angel's Credentials" section below.)
What do you get for your patronage?
Your membership makes you part of an exclusive community of like-minded fans in the inner circle. It unlocks exclusive access to extra material, advance viewing of new fiction, exclusive behind-the-scenes lore, special discounts, and many other rewards that we've yet to imagine.


Why am I doing a Patreon? 
I've spent most of my life writing stories to support other people's Intellectual Properties. My work helped those games make millions of dollars and acquire millions of fans. It's been an amazing journey, and I've learned, laughed, and loved throughout it. 
However, all this time, I've been neglecting the stories clamoring for attention inside my head. At this stage of my evolution, I desperately want to release those stories to the world, to fully explore the multiverse of my imagination, and to bring as many wonderful friends along for the ride as I can.
I'm working harder than I ever have. Help me? The more patronage I receive, the more I can create for you. My company, Games Omniverse, has several projects in the works, including a video game and a tabletop roleplaying game setting. We are fired up, and if you support us, then you'll be on board for all our exciting news, playtests, and decisions.
Where does the money go? 
Most of the money goes back into the audio drama, to increase our production value and pay for content production. The more support we receive, the more episodes we can make, at higher quality levels!
A portion goes directly to Games Omniverse to help pay the bills and to support some of our other creative projects... so we can make The Dire Multiverse a reality.
While this is a labor of love, the reality is that we won't get very far without electricity. Your support is extremely important to us. You're helping us keep the lights on!
How can you get involved?
Become a patron. If you do, you'll be brought into the Dire family. Perks galore!
Receive exclusive lore and character information.
Embed yourself in the Dire Family, our growing community of Dire guardians. 
Hang out at exclusive Discord events and discussions.
Listen to the podcast early, before anyone else and without commercials.
Be beta readers for fiction set in the Dire Multiverse.
Help us create the Dire Multiverse RPG setting with exclusive polls and discussions. Your opinions will matter above all others because you're invested in us.
Participate in exclusive contests. 
Get your name in the book.
Receive weekly progress reports.
And more.
Pledge now to become an integral part of the Dire Multiverse, its community, its discovery, its stories, and its fun. You get to see the creative process up-close and personal!
So, hop on board! This train is leaving the station. Woo woo!
------------------------------------------------------------------------------------------------------------------------
Please tell your friends about us!
------------------------------------------------------------------------------------------------------------------------
LINKS TO THINGS: 
Content Schedule: We'll update this monthly to reflect the content that's coming up soon, so you have an inkling of what to expect.
Angel's Amazon Wish List: all items she needs for the Dire Multiverse roleplaying game project (and one very self-indulgent gift--it has the Dire tree of life on it.)  ;)
AngelMcCoy.com: personal website, where you can see Angel's complete list of publications in the Bibliography section, read her blog, and explore some of the projects she's been involved with in the past.
DireMultiverse.com: the site for the Dire Multiverse project in all its dimensions.
------------------------------------------------------------------------------------------------------------------------

Angel's Credentials
Angel has made a living telling stories about strange characters and fantastic worlds.
Between '94 and 2002, she wrote for each of the following games:
Millennium's End by Chameleon Eclectic
World of Necroscope by West End Games
Earthdawn by FASA
By White Wolf:

Changeling
Vampire
Mage
Hunter
Aberrant
Everquest

Deadlands by Pinnacle Entertainment Group
Dungeons & Dragons 4th Ed. by Wizards of the Coast
She was a founding member of the East Central Region of the Camarilla Live-Action Roleplaying game, as well as its first Regional Storyteller, overseeing the story for five states.
She was the first female game designer on the D&D team, ever.
In 2001, she transitioned over to writing for video games, starting with Microsoft Game Studios, where she was on the XBOX.com team.
In 2008, she left there for ArenaNet and joined the writing team on
Guild Wars 2
in the early days of its development. She helped mold such beloved races as the sylvari, the charr, and the quaggans. She spent the next ten years, working on the Living World releases, writing and designing story.
More recently, she took a position at Remedy Games to write and design for the CONTROL game.
Among her other credits are many published short stories. 
For the past ten years, Angel has studied voice acting and direction through her work at WilyWriters.com and as an audiobook reader. 
These days, she's the CEO/Creative Director at Games Omniverse, the company revealing all the secrets of the
Dire Multiverse™.


Just dipping a toe in the multiverse!
This goes a long way toward covering our expenses.
1 of 6
Become a patron to
Unlock 20 exclusive posts
Connect via private message
Recent posts by Angel Leigh McCoy