Alex
Creating art, games, selfies, community and demonic non-binary antics.
Select a membership level
Bunfriend /(・ × ・)\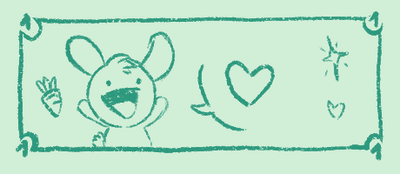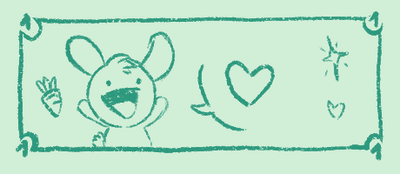 Welcome to Alex's Bunny friends! Please join us in chatting and playing.
This tier gets you:
access to my private discord server
my sincerest thank you <3
About Alex
--SEPTEMBER 2020 UPDATE: THIS PATREON IS NOW A TIP JAR!--

Hi there, cuties across the gender spectrum!
My name's
Alex
and I'm your dirtbag boyfriend now. I'm a non-binary Arab artist, game designer and selfie connoisseur. I cosplay too because I'm that loser, but you love it (I hope?).
I've recently gone fulltime creator, meaning most of my income comes from this here Patreon!
I want to love and support you and chat with you, create a safe space where we can share our dreams and projects and selfies in peace. I want to shoot the shit together and I want to be pretty for you and myself.
I'm often posting thoughts on my twitter, @dirtbagboyfren where I talk about the modern Arab identity, games, and make lewd Pokemon jokes. I also post plenty of selfies!

Who are you, Alex?
I'm an artist, a game designer and a loud diversity advocate, often yelling about Arab representation, people of color and LGBT+ folks in games so that you don't have to. Let me fight for you when you're tired, protect you and make you laugh. I've spoken at
GDC
twice, GaymerX, GaymerX East and
Games Developers of Color
(twice!), MAGfest, BlerDCon, PAX, Orcacon etc etc
I also love cosplay and makeup and so far have cosplayed Super Sonico, Squall Leonhart, Zarya and Link (Breath of the Wild's). I like getting lewd too, so if you pledge high enough you'll get to see sexier sets!
I have big plans now that I'm pivoting to fulltime creation and it's all thanks to you! When you support me, you support all these endeavors AND YOU SUPPORT MY CATS!
Thank you for reading this, I love you.
this unlocks the Polaroid/pen pals tier! If we reach this goal, I'll start a new reward tier where I send you secret selfie polaroids with a personalized message! I'll also finally get a P.O. box for that one patron who's been wanting to be pen pals for a while, and anyone else who wants to send me a letter (and get one back too if they want!).
1 of 3
By becoming a patron, you'll instantly unlock access to 68 exclusive posts
By becoming a patron, you'll instantly unlock access to 68 exclusive posts
How it works
Get started in 2 minutes