disABILITY
is creating podcasts, cooking with medical cannabis tutorials, community
Select a membership level
Zebra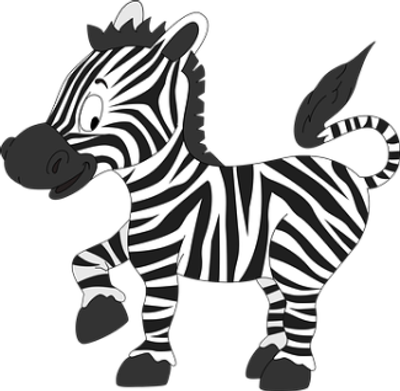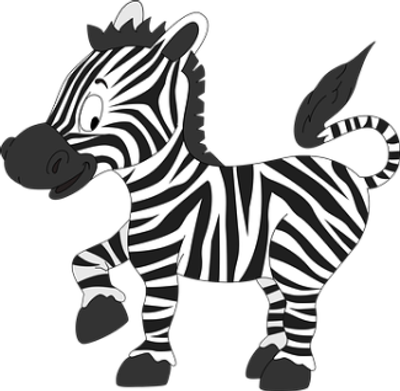 All The Goods!
Behind the scenes footage of some very entertaining moments!
Q&A exclusive episode: Email us your questions and we will answer as many as we can!
What should we cook next? Send us an idea/recipe and if we can effectively recreate it we will!
Cannabis Enthusiasts: Have a recipe or an infusion and don't want to math? Email Will and let him breakdown the dosing for you! 
Join our Discord chat group!
Includes Discord benefits
About disABILITY
Welcome to disABILITY

The definition for disability is as follows…
A physical or mental condition that limits a person's movements, senses, or activities.
While this may be true, let's be honest, YOU are so much more than that!

Disability has affected my family greatly!

I met my wife Gwen, AKA Saucy Mama, back in 2009. We met while at work in a kitchen, and food is something that has been deep rooted in our lives ever since. You will see what I mean as the story unfolds. Gwen was a ball of energy and excitement, and I was immediately drawn to her like a cat on nip! Our connection has always been strong. She is my best friend.

PTSD while being in the Navy is something that has plagued Gwen since I've met her. Though it wasn't until 2013, after the birth of our first son, that her physical well-being began to deteriorate rapidly and unexpectedly. Neither of us understood exactly what was happening as the years moved forward. Frustration only mounted with the challenge of dealing with negligent doctors. It is difficult enough to go through your daily life in constant pain, but to struggle to get the proper attention and care from a medical professional shouldn't have to be a concern. Unfortunately, we were met with many struggles, but through it all Gwen fought for her own health. If she hadn't, she would probably be dead. Today, we know a lot more about what is ailing her, but still haven't completed the puzzle. Living in the world of rare disease seems like an endless hallway.

Dealing with the ever-consuming role as a caregiver is something I am trying to adapt to. I can no longer hold a job with my focus on caring for her, raising our 2 small boys (Calum & Ciaran), solely operating my company Saucier Willy, attempting to keep our house in order etc. Well, YOU get it. I'll be honest to say that living on a super fixed income is something I never anticipated for us. All of this is extremely tough, but such is life!

Through all of this we launched disABILITY Podcast in March of 2020 to provide insight and to relate with individuals not just in the community, but all over the world! We discuss life, family, work, relationships, sex and so much more with how it pertains to our own life and disability. Guests will join us from time to time to share their own unique experiences as well. Tune in to watch us! We're a lively little duo!

What in the world is Saucier Willy?? Allow me to explain...

Saucier Willy began in 2015 after Gwen forced me to turn my beloved hot sauce into an actual company. Without her undying persistence it would cease to exist! The company today, which is solely operated by me, provides a variety of hot sauce, seasoning, simple syrup, and seasonal marmalade/preserves. I focus on using local all-natural ingredients in the products I create.

Also,

As medical cannabis patients in Maryland, coupled with our years of experience in the food industry, we have been providing cooking with cannabis classes to our patient community since 2018. We are known as Saucier Willy & Saucy Mama!

Being able to connect with patients on an intimate level while educating them on how to incorporate cannabis into their daily diet, and to help combat their ailments has been extremely rewarding to us! Though we enjoy doing this, it takes all of Gwen's effort and strength to be present at these classes. Her passion and willfulness to help others always pushes her forward, even if it means she will pay for it in the days to come. We love doing what we do, but it is becoming ever the more taxing to keep up with the physical preparation that is demanded.

Okay, so what about all of this?!

By becoming a Patron YOU are not only getting SO MUCH MORE than what our podcast channel could ever offer, but YOU are literally supporting our family and our efforts as we attempt to fight the disability stigma. We understand that putting your hard-earned money toward something isn't to take lightly, and we deeply appreciate YOU being here with us. Thank you!

What kind of things can you expect to receive?!

As a patron you will get exclusive access to high quality, behind the scenes footage of some very entertaining moments, Q&A exclusive episodes, provide your culinary input on what we should cook next, and the ability to email us all of your frustrating dosing math so we can do it for you! 

Disclaimer

We are NOT doctors!
All content found on disABILITY, including text, images, video, audio, or other formats were created for informational purposes only. The content is not intended to be a substitute for professional medical advice, diagnosis, or treatment. Always seek the advice of your physician or other qualified health provider with any questions you may have regarding a medical condition. Never disregard professional medical advice or delay in seeking it because of something you have seen or heard from disABILITY.

If you think you may have a medical emergency, call your doctor, go to the emergency department, or call 911 immediately. disABILITY does not recommend or endorse any specific tests, physicians, products, procedures, opinions, or other information that may be mentioned on disABILITY. Reliance on any information provided by disABILITY is done solely at your own risk.

All cannabis related material is intended for licensed medical cannabis patients only. You are solely held responsible to abide the laws within your own state or country.

We are disABILITY
Will Parks
Gwen Parks

More Cooking Videos & Content!
Providing subtitles to our videos is very important to us. We currently transcribe each video ourselves. You can imagine that this is a very time consuming process when our videos average around 40 minutes or more! Being able to pay someone else to manually transcribe our videos will free up our time to plan and film more cooking episodes and ultimately provide more content! This amount would pretty much cover the monthly expense to have someone do this. Help us reach our goal of $200 a month so that we can provide you with more content quicker! 

-Will & Gwen
1 of 1
Become a patron to
Unlock 14 exclusive posts
Connect via private message
Recent posts by disABILITY
How it works
Get started in 2 minutes