Marisa Moris and Discover Intuition Inc
is creating Meditations that you can do in the go or while
Select a membership level
Just be YOU!
Limited (318 remaining)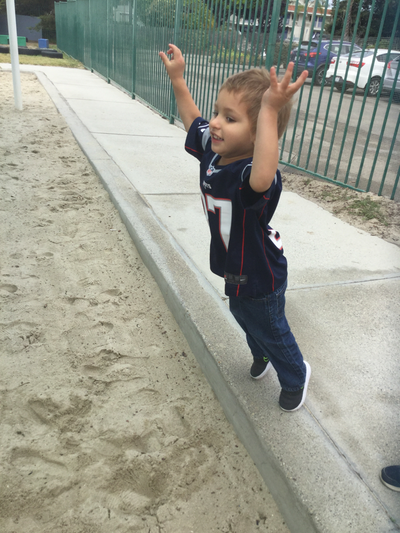 You are officially a patron of Intuition Daily Living and I am SO grateful for you!!  Here's what you're getting...
Immediate access to tons of archived meditations and classes.
Early access to live show tickets.
You'll also have access to our podcast ready RSS Link supplied to you on your member page. Make sure you copy and paste it into your podcast player and all audio posts that are posted for your tier will be available instantly inside of your device's app. This will leave you without the need to come onto Patreon so please still check out the community section here as there are a lot of amazing people in there asking questions and getting the answers they have been looking for! 
Intuition Life
Everything from the previous tier.
Archive of all the Discovering Intuition with Marisa / Hay House radio shows as well as the meditations that were channeled during them! 
Access to the $250 dollar attunement that is posted as the FIRST post ever made on this site! 
Enjoy at your own pace the ORIGINAL Soul HOUSE SERIES with all the ORIGINAL attunements that were used in my book ATTUNEMENT, released July 31, 2018. 
100's of patreon only posts. 
DON'T forget to look up your PERSONAL RSS feed so that you can listen to all of the available posts via your podcast player from your mobile device or your computer.
Podcast Classes -Corona special!
Everything from the previous tiers.
Each Wednesday night I have a new live class and everyone in this tier and above gets access to the audios of those classes within 24-48 hours. If you come to class but would like to listen to it again in case you missed something this is perfect. GO TO MY MEMBERSHIPS AND YOU'LL SEE AN RSS FEED LINK to listen to these audios.  IF not just go to a post that has audio and hit play and listen through Patreon :) EASY ... so so so so so EASY, I love this app!
About
Hi Intuitive Friend!!
How are you?? I am SO GLAD you made it! Your internal guidance has landed you here for a reason and I can not wait to hear from you! Please reach out and say hi! I am easy to reach on Instagram (marisa.moris) and FB since it getting a little negative due to Covid and other political talk I have avoid it and am using this as my primary place to share content and channeling. You can still check out my facebook.com/marisamoris or make an appointment with Christina my intake girl who helps you figure out what it is that you need in regards to sessions, coaching, or even a mini reading.

There is SO much content on here that is why talking with one of us may benefit you greatly and its free! SO do not hesitate to reach out to set a call up! I HONESTLY CARE about you spiritual awaking or Reawakening (like what I went through about a year ago and am only now starting to feel normal again!) I get what it feels like to not feel like You but also not really want to feel like you... is confusing and even the most expert meditation practicers are going through a shift now.. let this member site be a refuge were you can listen to classes from 5 years ago or join in classes right now. I can guarantee we have the perfect thing for you right now all you have to do is ask your REAL HIGHER SELF to direct you to where you need to go! AND they will! Then let us know how it went!!

Just a little FYI : I love feed back and don't worry all you say to me is confidential and the great thing about this site is you can use a fake name so if you are in the closet still... you can STAY in there while you get the courage to get your light SHINE for your family and friends to see!!

God Bless,
Marisa Moris :)
Founder and Owner of Intuition and Justbeyou.xyz

www.iammarisa.com
www.discoverintuition.com
www.intuitionlive.net




When I reach 500 Patreons I will hire someone to post on Patreon daily!  I REALLY REALLY want you to KNOW how much I am here for you but sometimes just can't get to a computer to stream video or sit down and type up a post! I have 100's of 1/2 written posts where I am just checking in saying Hi offering my energetic support that never got posted.  I can't afford at the moment to hire someone to do this but when we reach 500 people I will be able to! So let's all help to build this community so that it can be an influence on more than just the HARD core students... I want to bring lighter less informative but more experiential posts to you each day... there just isn't enough time in a day to do this on my own! Thank you for your support I SO appreciate every single one of you and know and see your higher selves in my healings I do for all the patrons even just the followers that do not have a tier level get a little something...  The reason?  I do this to bring the frequency of forgiveness to the world the way Christ has said in our sessions that he intended and then human-ness and the church messed up a little bit when they threw in all the guilt stuff and wiped all the forgiveness out.  Ooopsie! lol! But that's okay becuase our soul group (if you are reading this you are a part of it) is here to change that! 
Most healers do it to spread LIGHT or LOVE but you can't have either if you feel guilty or less than or anything other than in alignment with the Grace of God and that comes from FORGIVING yourself and others, and that is why I believe we are here!  See you around!  Love always, Marisa :) 
1 of 1
Become a patron to
Unlock 834 exclusive posts
Connect via private message
Recent posts by Marisa Moris and Discover Intuition Inc
How it works
Get started in 2 minutes