Marisa Moris founder of DiscoverIntuition.com (non profit community site)
is creating Archive of Raw unedited classes & meditation 2015 present
Select a membership level
Just be YOU!
Limited (16 of 200 remaining)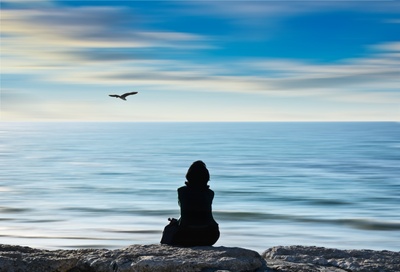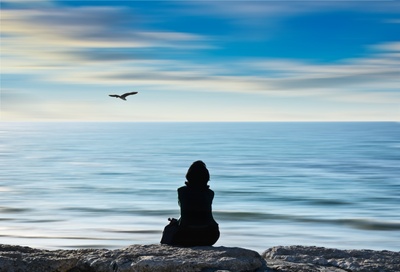 You are officially a patron of Intuition Daily Living and I am SO grateful for you!!  Here's what you're getting...
Immediate access to tons of archived meditations and classes.
Early access to live show tickets.
You'll also have access to our podcast ready RSS Link supplied to you on your member page. Make sure you copy and paste it into your podcast player and all audio posts that are posted for your tier will be available instantly inside of your device's app. This will leave you without the need to come onto Patreon so please still check out the community section here as there are a lot of amazing people in there asking questions and getting the answers they have been looking for! 
Intuition Life
Limited (222 of 250 remaining)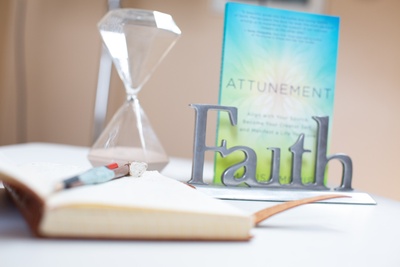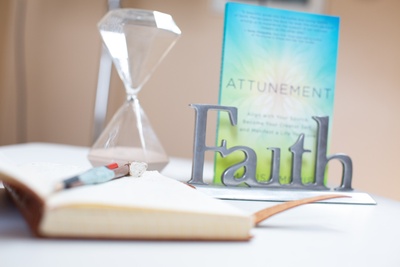 Everything from the previous tier.
Archive of all the Discovering Intuition with Marisa / Hay House radio shows as well as the meditations that were channeled during them! 
Access to the $250 dollar attunement that is posted as the FIRST post ever made on this site! 
Enjoy at your own pace the ORIGINAL Soul HOUSE SERIES with all the ORIGINAL attunements that were used in my book ATTUNEMENT, released July 31, 2018. 
100's of patreon only posts. 
DON'T forget to look up your PERSONAL RSS feed so that you can listen to all of the available posts via your podcast player from your mobile device or your computer.
DIY Intuition Student
Limited (94 of 100 remaining)
Access to all Meditation archives (over 200+ from live classes and professionally recorded Hay House Meditations)
Access to all the Radio shows with a focus on the meditations in the shows. MOST are AMAZING! !
You will not be getting any personal healing from me one on one like the Intuition Live Students but there is programming in all posts after 2017 that allow for the meditation to actually clear you if you are listening to them and not even actively doing them.
This tier does not qualify for the FREE app www.tunedin.today (25 dollar value) 
NEW! Starting June 2021, this Tier gets FREE tickets to Wednesday classes. Details will be posted here on Patreon.
Previously: This tier gets 50% off class on Wednesday nights (reg price $25) but the day time Development groups during the week are NOT included in the discount the way they are with the 150 dollar tier. 
Note from Marisa :
IF YOU HAVE the WILL POWER to be a DIY (do it YOURSELF) student I would DO IT! I personally need the push and to be held accountable for things I don't like but I cant get enough of this stuff so this is the tier I would LOVE.. 
Other classes apart from the Wednesday classes will have a separate charge.
If you are not a social person this is also perfect!  I never wanted to use my name or talk to ANYONE when I joined online groups... I am somewhat different now.
We are always here to answer questions and meet any concerns you may have so please DO NOT hesitate to reach out... I am not too busy for you... YOU are still one of my student and I treasure that! <3
About Marisa Moris founder of DiscoverIntuition.com (non profit community site)
Hi Intuitive Friend!!
How are you??  
I am SO GLAD you made it!
Please reach out and say hi! I am still getting use to running this site alone, I use to have 2 family members and 3 volunteers but life happens and none are able to help anymore, they all had to get jobs due to covid.  I have just started my one on one practice back up so that I can give 50% my income to this not for profit crowd funding site! 
WIth the donations that you so kindly send to Discover Intuition Inc we pay for scholarships for those that apply and are accepted. We very freely give out financial aide to those who request but we do ask your guides what amount to grant to you.  In December, January and February we are helping patreon to keep their LIGHTS on LITERALLY by paying some electricity bills for about 9 loyal students that lost their jobs due to COVID.
Please know that every penny you donate comes right back to you in an unofficial credit that you can ask to have applied to a healing with me or another healer and you can also use it toward workshops and other classes during the week.  Each month your credit starts over so if you don't use it you lose it!  
We have one class that ALWAYS happens that is on Wednesday so make sure you either come live ir sign up for a tier that gives you access to the recordings... its worth it!! 
As a gift to you from me that I actually have to pay Vimeo for I give any Patreon who donates 100 or more access to an app we have been creating but have never really launched called Discover Intuition lite.  It is all the good stuff and its all edited out of the raw material here on Patreon.  Things are easier to find and you can watch or listen from any kind of device!  Go to
www.Intuitionmedia.vhx.tv
to check it out.  Its 3 days free then after that only $25 a month for unlimited access if you choose to do that and not become a patron of Discovering Intuition Inc
Either way just happy your guides and higher self got you to this point because if you have read this far say "I accept the healing now" and you will be cleared and balanced and aligned with your Higher Self then go to the very first post ever posted on here and listen to the meditation to activate the healing and learn to communicate with your higher consciousness self and source. 
Marisa Moris :) 
Founder and Owner of Intuition
www.marisamoris.com
When I reach 500 Patreons I will hire someone to post on Patreon daily!  I REALLY REALLY want you to KNOW how much I am here for you but sometimes just can't get to a computer to stream video or sit down and type up a post! I have 100's of 1/2 written posts where I am just checking in saying Hi offering my energetic support that never got posted.  I can't afford at the moment to hire someone to do this but when we reach 500 people I will be able to! So let's all help to build this community so that it can be an influence on more than just the HARD core students... I want to bring lighter less informative but more experiential posts to you each day... there just isn't enough time in a day to do this on my own! Thank you for your support I SO appreciate every single one of you and know and see your higher selves in my healings I do for all the patrons even just the followers that do not have a tier level get a little something...  The reason?  I do this to bring the frequency of forgiveness to the world the way Christ has said in our sessions that he intended and then human-ness and the church messed up a little bit when they threw in all the guilt stuff and wiped all the forgiveness out.  Ooopsie! lol! But that's okay becuase our soul group (if you are reading this you are a part of it) is here to change that! 
Most healers do it to spread LIGHT or LOVE but you can't have either if you feel guilty or less than or anything other than in alignment with the Grace of God and that comes from FORGIVING yourself and others, and that is why I believe we are here!  See you around!  Love always, Marisa :) 
1 of 1
Become a patron to
Unlock 1,008 exclusive posts
Connect via private message
Recent posts by Marisa Moris founder of DiscoverIntuition.com (non profit community site)
How it works
Get started in 2 minutes