Meadow Hilley 
is creating podcast
I'm launching a podcast, and I hope you'll be joining me for this epic 12-episode journey.

I didn't go looking for this story.

Didn't set out to dig up dirt on my town's esteemed forefathers. Didn't sign up for a headlong plunge into Cape Cod's shadowworld, either, or volunteer for an excoriating overhaul of my entire identity.

In a trippy descent into the dark recesses of my quaint little hometown I stumbled upon a story that was buried two hundred years ago—one so monumental you're going to wonder how it could ever have stayed hidden for so long.

Everything about this story is gothically outsized, from the tall ship skippered by Elijah Cobb's enormous ego to the colossal human tragedy left in its wake. But this is not a tall tale about the triangle trade. It's a straight-up, stranger-than-fiction history of complicity that got buried alive back in 1819. And it's something we need to talk about, because the Diseased Ship is still leeching its "subtle poison" into our sandy soil even today. And it's making us sick.

Convention would have dictated I start by writing a book. I opted to sail the traditional route in reverse, however, by first launching a podcast. This protean form will allow me to play out the journey of discovery in public and invite your participation. By the time a book is published, I hope the acknowledgements page will include your name, alongside those of many others. Because this isn't just my story—it's ours.

So will you join my crew? Will you chip in a few dollars and lend me your ear?

Climb on board, mates. I can promise you an unforgettable journey.

Meadow
sea legs
you're up for the journey, just no heavy lifting, please. not to worry! you still get grog and a shout-out.
mariner
your regular contribution keeps the ship afloat without being too taxing. in return, I will send you sneak previews of my upcoming episodes. 12 episodes x $2 = $24
boatswain
for your help in keeping things ship shape, you get big gratitude, plus a Google Hangouts session a couple episodes into the season for answers to all your burning questions. 12 episodes x $4 = $48
first mate
without you, I'd be going nowhere fast. for taking this ship transatlantic, you get a double ration of grog on me at a party held in your honor at Hog Island Brewery or in one of Portland's fine establishments. 12 episodes x $10 = $120
merchant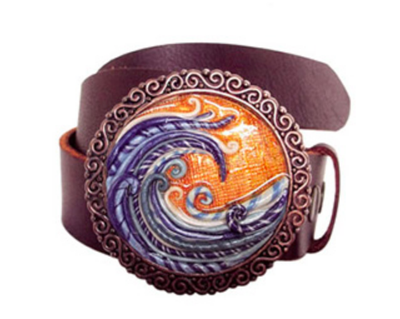 you feel sure your investment will bring great returns, even if all I can offer you is thanks for your trust and a custom belt buckle featuring your favorite nautical design. 12 episodes x $20 = $240
I'm launching a podcast, and I hope you'll be joining me for this epic 12-episode journey.

I didn't go looking for this story.

Didn't set out to dig up dirt on my town's esteemed forefathers. Didn't sign up for a headlong plunge into Cape Cod's shadowworld, either, or volunteer for an excoriating overhaul of my entire identity.

In a trippy descent into the dark recesses of my quaint little hometown I stumbled upon a story that was buried two hundred years ago—one so monumental you're going to wonder how it could ever have stayed hidden for so long.

Everything about this story is gothically outsized, from the tall ship skippered by Elijah Cobb's enormous ego to the colossal human tragedy left in its wake. But this is not a tall tale about the triangle trade. It's a straight-up, stranger-than-fiction history of complicity that got buried alive back in 1819. And it's something we need to talk about, because the Diseased Ship is still leeching its "subtle poison" into our sandy soil even today. And it's making us sick.

Convention would have dictated I start by writing a book. I opted to sail the traditional route in reverse, however, by first launching a podcast. This protean form will allow me to play out the journey of discovery in public and invite your participation. By the time a book is published, I hope the acknowledgements page will include your name, alongside those of many others. Because this isn't just my story—it's ours.

So will you join my crew? Will you chip in a few dollars and lend me your ear?

Climb on board, mates. I can promise you an unforgettable journey.

Meadow
Recent posts by Meadow Hilley
sea legs
you're up for the journey, just no heavy lifting, please. not to worry! you still get grog and a shout-out.
mariner
your regular contribution keeps the ship afloat without being too taxing. in return, I will send you sneak previews of my upcoming episodes. 12 episodes x $2 = $24
boatswain
for your help in keeping things ship shape, you get big gratitude, plus a Google Hangouts session a couple episodes into the season for answers to all your burning questions. 12 episodes x $4 = $48
first mate
without you, I'd be going nowhere fast. for taking this ship transatlantic, you get a double ration of grog on me at a party held in your honor at Hog Island Brewery or in one of Portland's fine establishments. 12 episodes x $10 = $120
merchant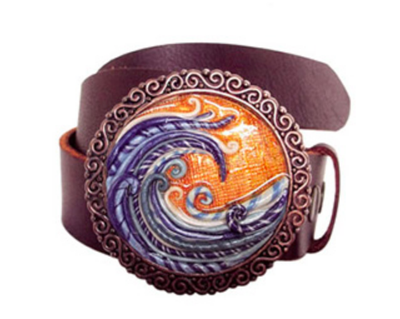 you feel sure your investment will bring great returns, even if all I can offer you is thanks for your trust and a custom belt buckle featuring your favorite nautical design. 12 episodes x $20 = $240