DIX · Comic Relationship Dialogues · dix.lv
is creating Comics
Select a membership level
RUB-A-LAMP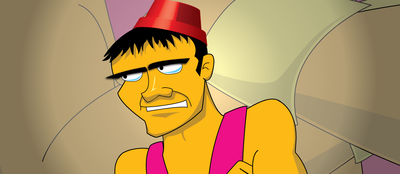 Get access to the DIX Activity Text Weblog and News Feed and actively contribute to growing DIX bigger! Our Warmest Thanks, Virtual Hugs, Respect and Recognition For Your Support!
TRUE STORY
For a real immersion in every episode, get all the previous tier benefits +
· in addition to the free Monday comic episode, also access to Tuesday, Wednesday, Thursday and Friday comic episodes
FULL ON MEMBER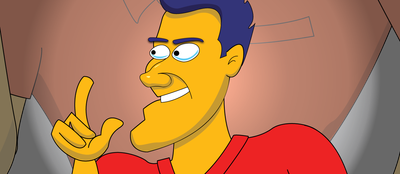 Step up and get all the previous tier benefits +
· screencast video from creating the newest comic episode almost as soon as it is finished
· 10% discount on products
About
A true story.
All of this actually happened.
Not only slice of life. Not only based on documentary fact and influenced by real events as various people at different times have actually said these words. Or words very similar to these, with some of what was said pushed closer together for perceptively easier reader comprehension.
And naturally, as we live in the real world, thus in a traditional disclaimer, nothing of this is related to anything previously known, with words/places/references/likenesses altered, with no responsibility for us and no rights for you, take it as it is un and enjoy.
One day two longtime friends decided to create a comic and named it Divine Intervention X: Comic Dialogues of Relationships (Based on a true story). Long title? DIX is on a true story based comic with tasty mix of men/women relationships and revolves around a group of friends, their daily lives and solutions to situations it causes.
People look for sex, relationships, some even love, but they mostly struggle to answer questions it poses – what, how and why. See a humorous take on experience by a group of friends, with the help of easy understandable language of comics. You can enrich your own outlook with the adventures shared by comic characters, draw inspiration for positive attitude towards life and follow the growth of the characters as they take on their own journey inside themselves.
Our goal is to publish in hardprint at least one Big, Massive Comic Book with Monumental 1000 Episodes and a lot of our artwork and more.
We appreciate all support you give us if you like our comic (even if you don't like, no worries, just send the money).
By becoming a patron, you'll instantly unlock access to 362 exclusive posts
By becoming a patron, you'll instantly unlock access to 362 exclusive posts
Recent posts by DIX · Comic Relationship Dialogues · dix.lv