RoboRob & Friends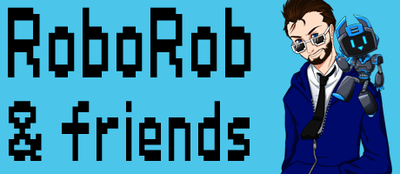 - Download of the current month's track.
 
- As Patron you will hear it exclusively before the general public (usually about 1 month or so).

-  For only $2 you'll also get access to all the Patreon tracks made prior to your pledge! THAT'S A PRETTY SWEET DEAL IF YOU ASK ME :D

Loot, Loot, Loot!
- Early downloads to all of my music. (Literally get everything I'm releasing)
- Access to wips (works in progress).

- Listen to and download music from my other projects before anyone else.

- Includes previous reward.

Senpai, Notice Me! (Music Lessons)
- Want to learn how to produce? Want to learn music theory? Want to learn how to DJ? This reward gets you bi-monthly lessons at 30 minutes each where I will teach you what I know. Beginner to advanced lessons will cover production, music theory, DJ techniques, and more! 

- Includes previous rewards.