DJ Seip
is creating Beats, Songs and more.
Select a membership level
Patron Lite
Welcome and thank you for supporting my indipendent music career, thats huge! Here's what you get as a Patron Lite:

Early Access 🎬 (New Singles, Albums, etc)
You'll get access to patron only posts of new songs/albums im working on. 
Get to know more of whats going on behind the scenes before a songs is actually released to the public. 

DJ Seip - Like Me (Exclusive Demo) 💽
Exclusive access to my favorite demo from 2015, which i have never come around to finishing. Who knows if this demo will become an official DJ Seip release one day...


DJ Seip - Like Me (Exclusive Demo) 💽

Early Access 🎬 (New Songs, Albums, etc)
Patron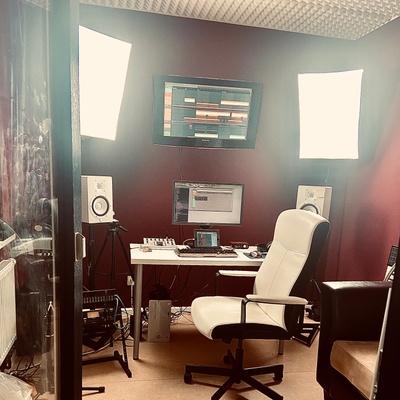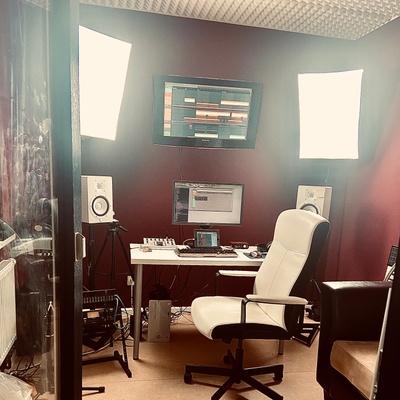 As a Patron you'll get all rewards from Patron Lite. Additionally you get to join my monthly studio session called the "Studio Cookup" via Livestream, be able to help shape the content I create, and get up to 50% discount on all DJ Seip Merch.

Patron-Only Livestream "Studio Cookup" 📷
(1st Sunday of every month at 6pm UTC+1)
Be part of the monthly "Studio Cookup" session. I create a new beat from scratch and you guys get to be right there with me in the studio. Feel free to ask questions, bring in your ideas, and see the tricks and workflow I use to produce high quality sounding tracks more easily.

Influence my Channel 👑
Occasionally, I post polls on Patreon that you can participate in to help shape the content that I create.

Merch Discount ❤️
All Merchandise prices are reduced up to 20% exclusively for my Patrons. This means, I don't make any profit when you buy my merch, but I'm more than happy that you are rocking my merch. That's what counts. Non-Patron's have to pay the full price.

DJ Seip - Like Me (Exclusive Demo) 💽

Early Access 🎬 (New Songs, Albums, etc)

Patron-Only Livestream "Studio Cookup" 📷
About DJ Seip
Hello and thank you for liking my music!

I started music back in 2006 and it has gone through some pretty big chances over the last decade. First it was just me in school with a laptop, then me in a room with terrible acoustics, then me in a properly treated studio room working with super talented musicians and industry contacts. 

I completely understand that a lot of you can't support me on Patreon right now. Please don't feel any pressure to join. All of my music is and will always be available for free on Spotify, YouTube and all other places. Here on Patreon, you can simply get a deeper look behind the scenes, listen to songs alot earlier and possibly listen to song ideas that might never end up being released. Not every beat or song I record, actually ends up making the cut to become an official release. As a Patron you get to see a lot more content and exclusive content. This stuff is not on Instagram and co.

So thank you for supporting independent music in whatever way you do. It matters so much and I am more than grateful! 

Welcome to the family :-)

DJ Seip
Once we achieve 500 Patron's, I will host a Patron-Exclusive 10 hour DJ Livestream.

Why is DJ Seip not doing DJ Live streams?
I wish I could, but in May 2020 my entire DJ Equipment was stolen when I moved apartments. Unfortunately, I don't have any savings to make up for the loss.

What was stolen?
2x Technics Turntables 1210 Mk5
2x Turntable Flightcases
1x Rane TTM SL Mixer
1x Mixer Flightcase
1x UDG DJ Trolley
1x Novation Dicer
4x Ortofone Concorde Cartridge + Needle
1x Laptop Stand
1x Sennheiser D1 835s Wireless Microphone
1x Rane SL2 Box
4x Timecode Vinyl
and a few more kabels and other things.

Together with your help, I will get back my DJ Equipment and be able to DJ again. Enjoy 10 hours of non stop Hiphop, R&B, Trap, Dancehits, Pop, and whatever is trendy and fits to the mix.
3 of 3
By becoming a patron, you'll instantly unlock access to 4 exclusive posts
By becoming a patron, you'll instantly unlock access to 4 exclusive posts
How it works
Get started in 2 minutes