WolfBite Interactive
is creating Visual Novels.
Select a membership level
Support!
Thanks!
You have my gratitude and access to the updates I put out each month.  On top of that, you'll have access to the standard version of the completed project upon its final release! *See notes on home page for more details.

Extra Support
*Standard Game upon completion
This perk will give you access to any guides I have completed and posted along with access to my standard updates.**See note on home page for more details.

Double Support!
*Full Game upon completion
*Guide Access
This perk will give you access to the in game image gallery and music gallery throughout it's creation.  Revisit any of the characters and their outfits or music once you encounter them by just visiting the galleries.

About WolfBite Interactive
Hey guys!  I enjoy writing in my free time and coming up with stories, and I'm normally pretty happy with what I do.  But, I don't tend to show anyone what I come up with.  Here, I'm hoping to garner some support perhaps and maybe some extra motivation to actually get my writing done and share what I do with other people.  I'd like to actually publish a book some time in the future, so the support here I'm sure will help me grow and improve myself, pushing me to really achieve that goal!
Currently, I update the visual novel two times a month.  Once in the middle and once at the start.  I will make announcements if something will prevent me from doing so.
Current Project
Right now, my main project is a Visual Novel titled Extracurricular Activities, so what your support will go to right now will be helping me pay for the art that I want to use in this, since I can't really say I'm doing a visual novel without any visuals.
Originally,
CursedMarked
was my character artist, and he did amazing job working with me on designing the visuals of the cast.  Unfortunately, we've have to part ways in regards to work, so he and I will no longer be working together on this project.  You can still visit his patreon
HERE
though, for his amazing work!
Now, I'm pleased to say that I'm currently working with
CaptainGerBear
of
BigFinger Games Inc.
He is bringing his professional work and advice to the project.  Over time, you'll see the art shifting (it won't be immediate), so stay tuned and see what all he brings to Extracurricular Activities! 
As well as working with CaptainGerBear, I am working with
Gavel
, as my background artist!  He's been doing a phenomenal job, and he has brought a lot of life to the project.
FAQ ABOUT EXTRACURRICULAR ACTIVITIES CAN BE FOUND HERE!
Extracurricular Activities merchandise can be found here!

What's the deal with my visual novel?

The story follows the main character (you!) as you play tennis with a college team while trying to make it through your classes.  Through the story, depending on the choices you make, you may or may not find romance with the other players on the team.  Your choices change the way the story will progress, so be wary of the paths you take!  This is a silly, upbeat story, but everyone does have their hardships as well, so will they show their deepest secrets or keep you locked out?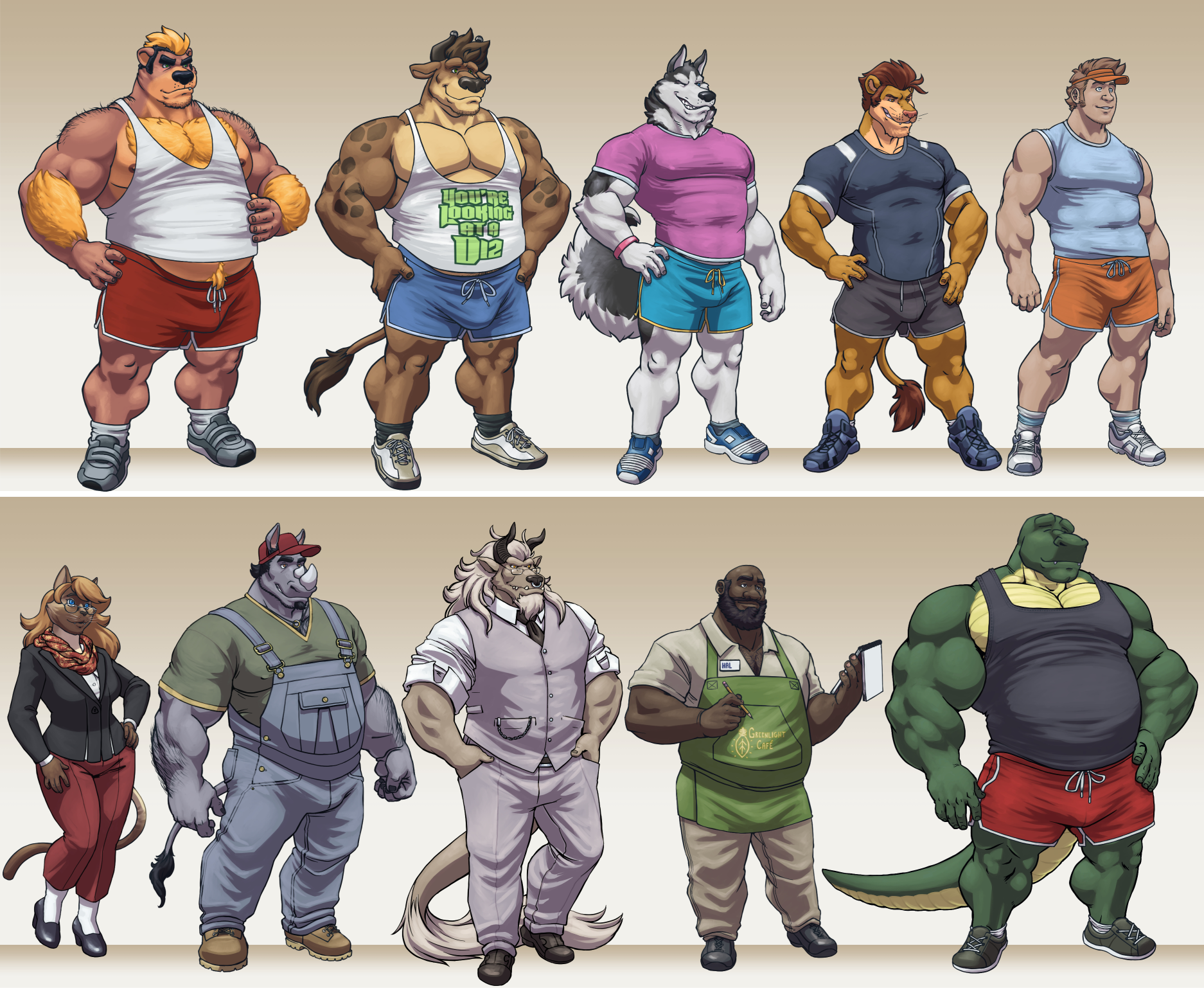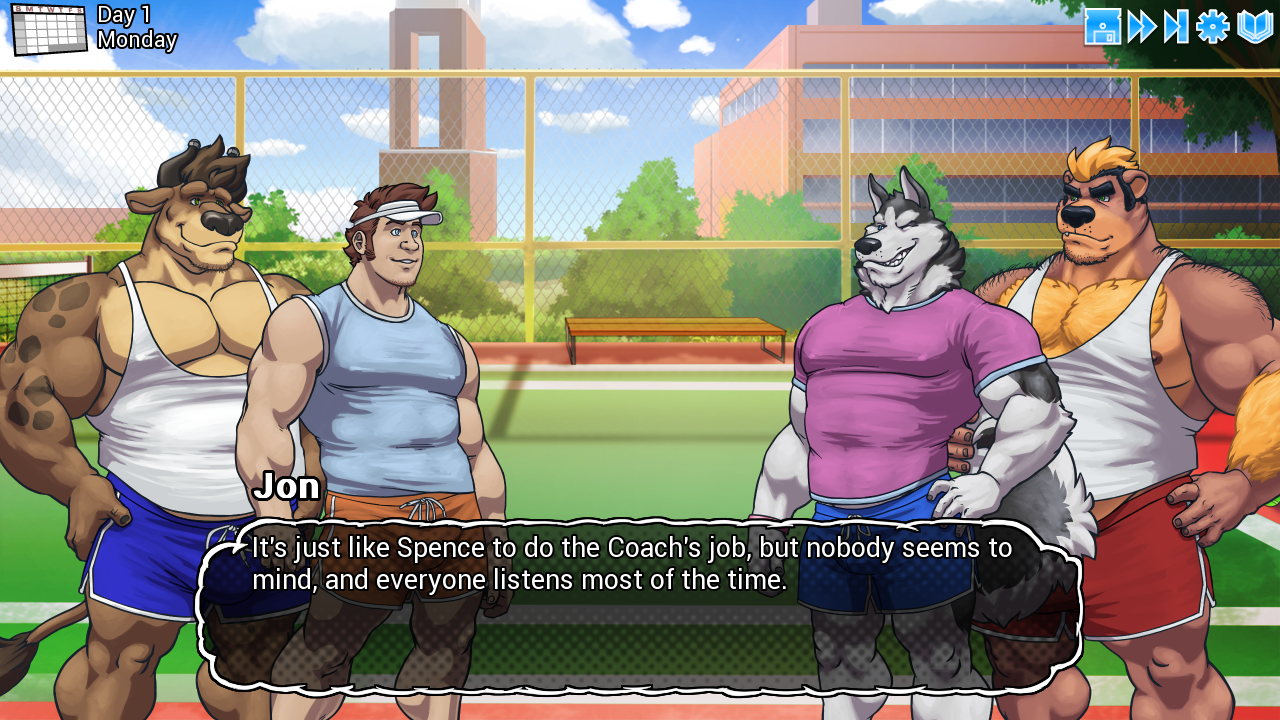 Here's a demo for what I'm working on currently. Please keep in mind that this is just a demo of it to give you guys an idea of what to expect. I've got a lot of work to do still!


UPDATED FOR EVERYONE!
05-16-2021

Here's the newest build of the public demo for PC,MAC and now ANDROID (it is the correct version, despite it's name)!  It's version 1.115!  Be sure to check out the
FAQ
there as well if you have any questions!  And sorry about any bugs in that, but those will be fixed in future updates to the public demo.  I've put all the links on one spot for ease of access on my end.  Please, if this is an issue for anyone, do let me know.
UPDATE SCHEDULE - SCHEDULE
Completed Projects

I.D.E.K.A. Halloween Special 2015
- Join the crew from I.D.E.K.A. in a small Halloween Special I created with
CursedMarked
as things go crazy in their potion shop.  Does contain mature content!
I.D.E.K.A. Halloween Special 2016
- Follow along with Fumdux and Kirin as they are heading off to gather a plant for a potion in production for a client, but along the way, they are driven into an old castle they have never seen before. Unable to return from the way they came, they have to find a way out!  A second, short visual novel I worked on with
CursedMarked
! This project is now available through itch.io for just $3.99!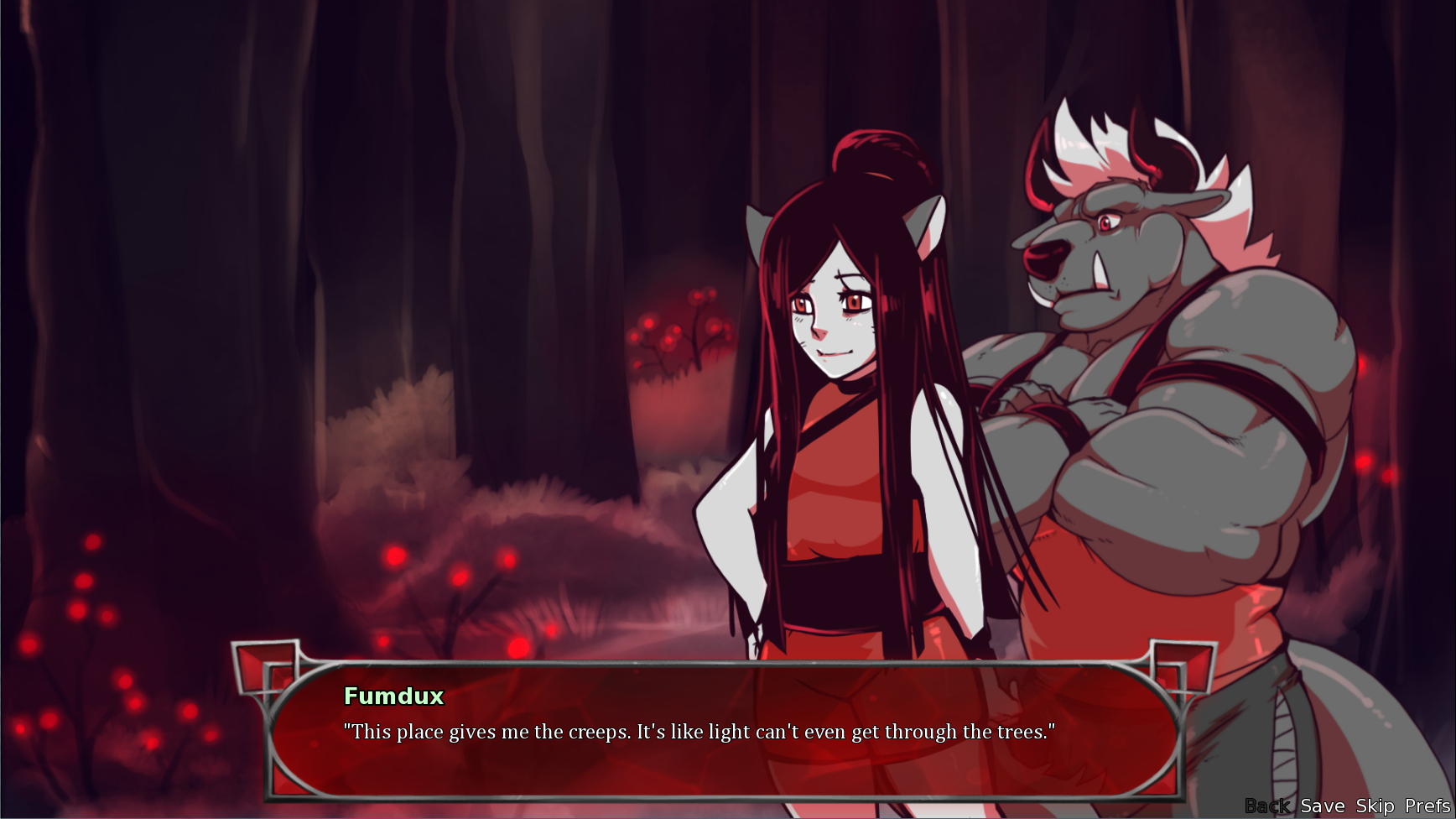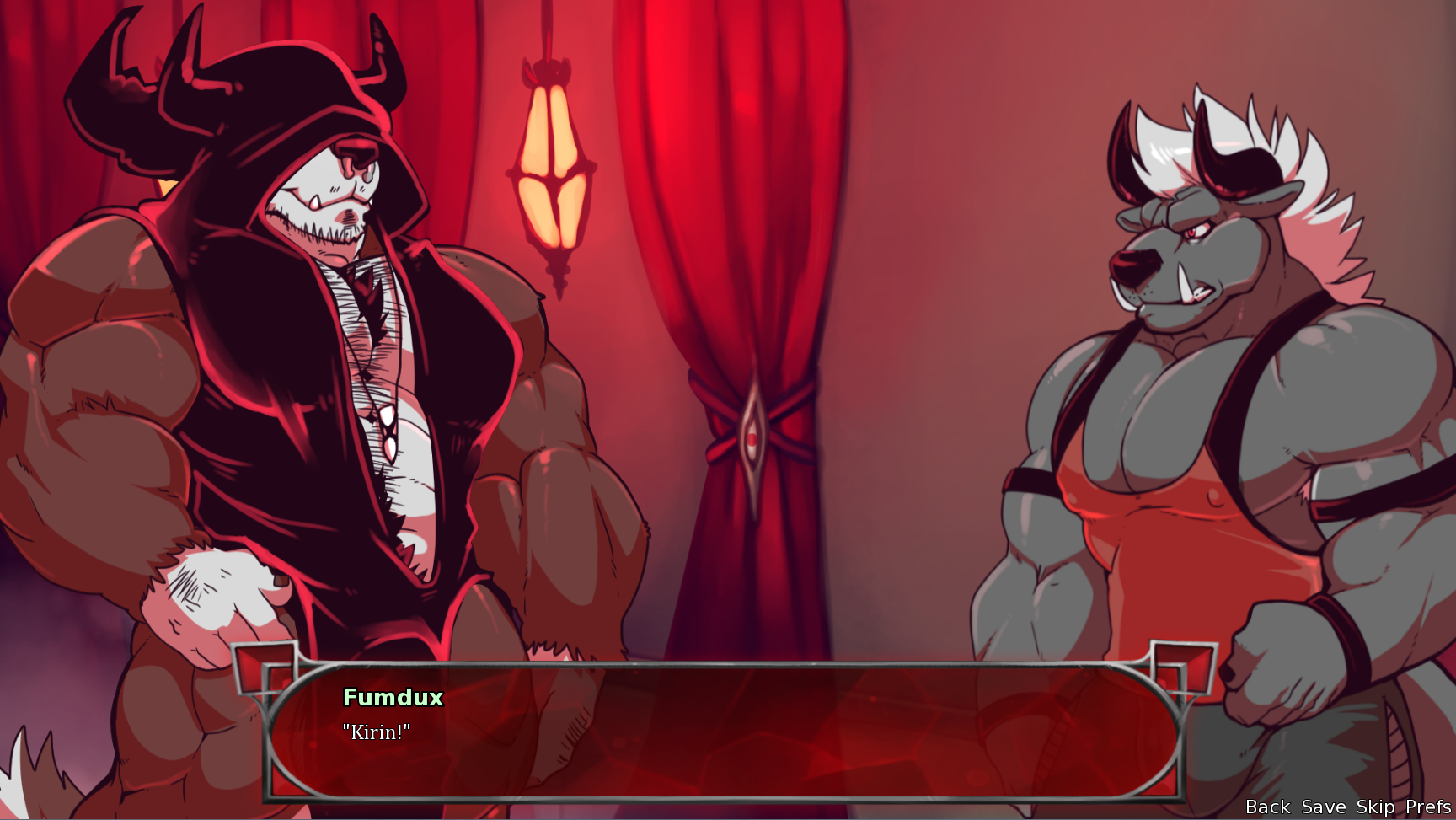 Monster Hunting... For Love!
-
Monsters deserve to find love in the world too, right? Sit down and have a talk with a variety of monsters that are only looking to have a good time. Play your cards right, and maybe you'll even go home with them. Who knows what will happen after that?  A collaborative project with
Mark "Briar" Thorne
and
Wolfstar
.  This project is available through itch.io for just $3.99!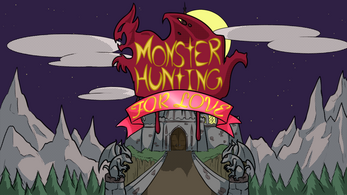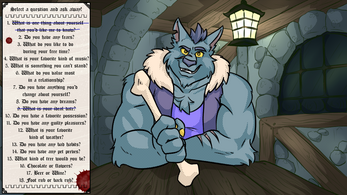 Endless Bounty
-

Endless Bounty is a point and click adventure where you lead Drok'tar through the town of Gabranth and its surrounding areas while looking for his bounty. You'll meet a slew of characters along with way, and if you play your cards right, you'll find yourself in more... erotic situations with some of them. This was a collaborative project with
Gavel
.  You can buy it on itch for only $5.99!
*
Note about final release
: Odds are, I will distribute the final build VIA Itch.io, and an account will be required there (accounts are free to make).  If I come up with another method, I'll be sure to update this.  The project will consist of a Standard and Deluxe version upon completion.  Only requires a single month of support at the tier. 
**Note about the guides:
Not all of the guides are completed and posted yet.  As I continue through my normal updates, they will be added and updated accordingly.  These are not comprehensive guides and only detail what I see to be the best routes.
Guides Posted: Harold, Spencer, Chester, Dozer, Darius
Nobody has permission to use art assets from my projects for anything (fan-made or otherwise).  This is all content meant for nothing other than their intended projects.  They are all owned by myself, Jonathon King, WolfBite Interactive LLC (AKA DyneWulf)).

Other questions or concerns?  Email me at [email protected], and I'll get back to you as soon as possible.  Anything listed here is subject to change before the completion of the project.


My Patreon page is set up with the Charge Up Front (CUF) model.  What does this mean?  All new Patrons will be charged when they first sign up and then again at the start of the month.  This means that if you pledged on the 25th of the month, you will get charged again on the 1st.  To avoid double charges, it's best to pledge early in the month, when the bill cycle resets.  I have the free, public demo and an update schedule posted, so people have plenty of information to see what to expect.  Thank you all for the support!
Thank you all, truly.  I don't know what else I can do to make things better than what is in progress already.

5 of 5
By becoming a patron, you'll instantly unlock access to 344 exclusive posts
By becoming a patron, you'll instantly unlock access to 344 exclusive posts
Recent posts by WolfBite Interactive
How it works
Get started in 2 minutes