DNC
Creating passionate stories and poems with a side of dope podcast chats
Select a membership level
Passionate Patron
Your support means everything! At this level, I'll send you my monthly newsletter about my writing journey, including writing tips and vlogs, and overall updates about my passion-fy world. Your support is important to me and my goals, but it helps to keep the passion flowing. 

Passionate Listener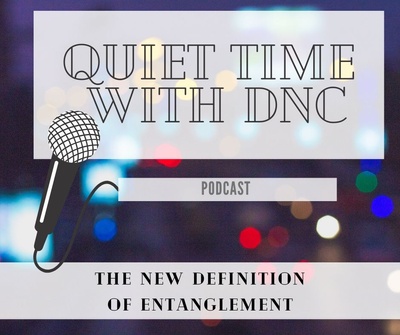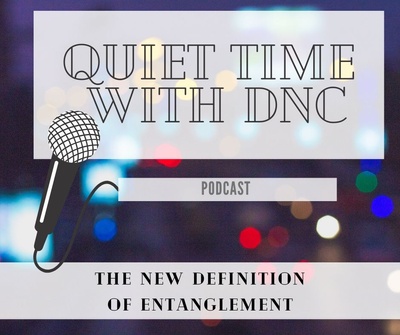 Want to listen to the words coming out of my mouth? Yes! Then this is the tier for you. Join at this level and get all of my Quiet Time Podcast episodes. Listen to me chat it up about being a passionate woman, writing, parenting, poetry and I'll even read some chapters. My "quiet storm" delivery will give you what you need to smile, laugh, think and come back for more. Your support goes directly to publishing my books and continuing this podcast. 
Passionate Explorer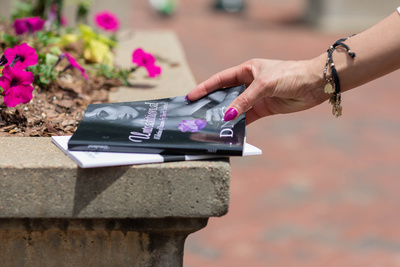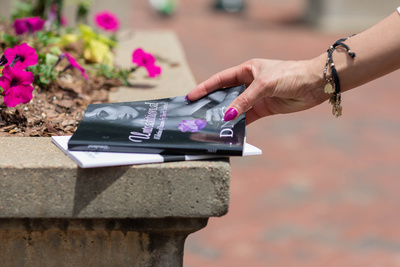 So, you're either new to erotica, new to Patreon, or wondering if I'm going to be your new favorite author. No worries. At this level, I'll share some of my published stories so you can get your feet wet in my type of passion. But, you'll have to upgrade to get uncut, bonus scenes. 

About DNC
***WARNING: Steamy stories are found here! 18 and older are welcomed but I am not responsible for any children that will be made after reading my stories!***

Hello everyone!

Thank you for visiting my Patreon page and considering to support my passion as a writer. For those who don't follow my blogs, or YouTube channel, or social channels...I know I do a lot...my name is DNC and I am a passionate writer. I've realized that my purpose in life is to tell great stories that feel amazing. Yeah I said it, my words will make you feel something – warm, sexy, shocked, provoked, proud, pissed, just some intense feeling.

I've already self-published two books, Untraditional: A Collection of Passion-Fy Short Stories which hit Amazon's African American Erotica Best Seller's List and Like. Love. Lust: A Collection of Prose and Poetry (both currently available on Amazon), and I have so many other stories dying to come out. Which leads me to my next point...

What do I write?
Mostly passion-fy. What exactly is passion-fy? Great question! It's a genre that I've coined as intense and pleasurable fiction that depicts intensely emotional characters usually based in untraditional sexual scenarios. It's truly the poetic marriage between contemporary romance and erotica.

Why did I coin this genre? Well, it's because I feel like throwing me in the romance or erotica box just doesn't describe my words. It doesn't take a real romantic to feel my words and sometimes my scenes introduce readers to erotica (slowly easing them into my sensual world) *insert the sinister cackle*.

Honestly that is just a portion of what I write. I'm venturing into genreland where I'm exploring young adult (YA) (two of my short stories have already been picked up), horror, comedy, and murder mystery. What can I say, I LOVE to write stories that feel good, but you may not always know what you will get from my words. Are you ready to take this passion-filled journey with me yet? Still unsure? No worries, keep reading.

Why Patreon?
Writing may be easy for me but hard to finance when I have so many other financial responsibilities as a mother, wife and full-time professional. Patreon gives me an opportunity to supplement my writing income so I can get more short stories, novellas and novels out yearly, sharing my fictional stories with you wonderful people on a regular basis.Yes, I've listened you all and I'm working to get stories out faster. PLUS you are helping my Instincts series come to life. The Instincts series will be a grouping of books dedicated to exploring women's rawest emotions. I plan to capture what the world would look like if women chose to be less cerebral and more visceral.

Eventually, the plan is to write fictional stories full time and when I reach that goal, I will have you all to thank for it. Future DNC thanks you!

Please consider becoming a part of my passionate Patreon family and joining me on this incredible journey to becoming a full-time fiction writer. It's your love and support that keeps my flames burning and my mind churning. I write because it feels as good as breathing and with your support, I'll be able to take this life to new heights. 

Let's talk about it - I'll host a quarterly private book club to talk about the stories that I've published or have shared with you on Patreon that you love, or don't, and what are the topics you want to read more about.
1 of 4
By becoming a patron, you'll instantly unlock access to 73 exclusive posts
By becoming a patron, you'll instantly unlock access to 73 exclusive posts
How it works
Get started in 2 minutes