David Erick Ramos
is creating Ocarina Videos
Select a membership level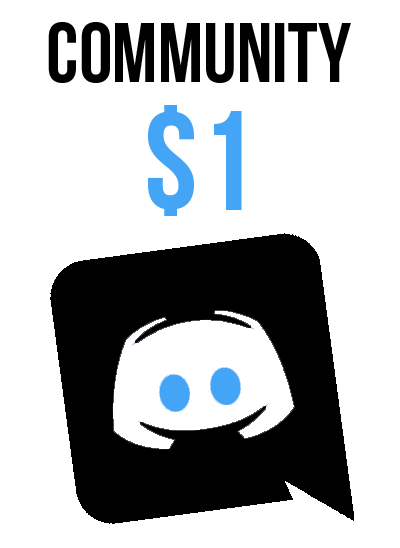 COMMUNITY LEVEL
Meet fellow ocarina enthusiasts in our Patreon community
Special badge on our Discord Ocamigos server (with exclusive Patreon only channel)
Participate in monthly Q/A Post  *NEW* 
Weekly behind the scenes videos (Patreon's LENS)  *NEW* 
Join the 2018 Ocarina collab *NEW*  
PRODUCER LEVEL
Limited (299 remaining)
Exclusive HQ MP3 downloads from every video, not available in any stores
Monthly Video Requests Page (music/tutorial) 
YOUR name featured at the end of every music video (or whatever name you give me)
ALL PREVIOUS BENEFITS
OCARINIST LEVEL
Limited (141 remaining)
Sheet music for each new music video
Ocarina Tabs for each new music video *NEW*  
Karaoke tracks for each new music video
Daily behind-the-scenes clips (Patreon's LENS) *NEW*  
ALL PREVIOUS BENEFITS
About David Erick Ramos

I make ocarina music videos on YouTube, although sometimes I'll throw in other instruments for fun. I also love to teach people how to play ocarina with comprehensive tutorials.


A Quick Patreon Explanation:

I'm beyond excited to be using Patreon to better connect with my community! Please think about giving a dollar (or whatever amount you prefer) per month. I'm committed to put out the best production and quality I can with your support. I'm trying to release a new video every Saturday (4 per month is my goal, but maybe less.) 


Where your money goes:

I've been making these videos by myself for over 11 years and I'd like to keep them coming weekly; but to help make that happen, I'd like to hire a video editor and audio engineer, which will free up some time to work on the actual music. I would REALLY love to hire a videographer to film some beautiful outdoor videos too!

Please, don't be a patron if you're money situation is tight – we all know what that is like - and please don't feel obligated. I will still make music videos whether you're a patron or not, they'll just be better and more consistent if you do. I'm able to do this because of YOUR generous support, so thank you, thank you, THANK YOU! 

Examples of my work:




FAQ
Do I have to pay in US Dollars? NO - Pay in any currency! As this is US based website, everything is written in Dollars, but you can use any currency and it will be automatically converted.
How many music videos will you release a month? Around two (max four) videos every month. Maybe more, maybe less. 
I don't have much money, can I still become a Patron? Yes, please only sign up to donate what you can easily afford. Even $1 per month will make a huge difference and would be greatly appreciated!
Can I stop donating in the future if I can't afford it? Yes, of course! If you can't afford to donate in the future, or you need to donate less that's absolutely fine. You can just log in to change or cancel the account whenever you want.


2019 Ocarina Collection video: It's been 3 years since I made a collection video and I've acquired a few new ones since then. I don't even know how many I have any more. But when we reach this goal, we'll find out together!
4 of 4
Recent posts by David Erick Ramos