Documentary Songwriters
is creating hope through music – helping us rejoice, recover and recreate
Select a membership level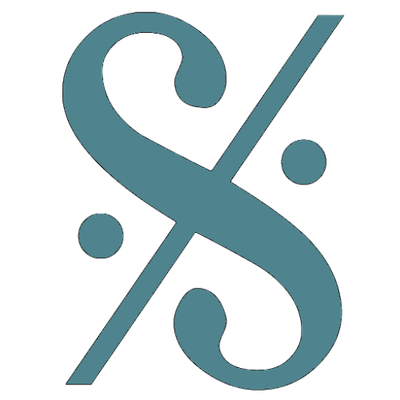 DocSong Dynamo
As a DocSong Dynamo, you make the world less lonely and more beautiful. You help to create songs that connect and inspire.
And we will post for you "Tales, Takes, and Tidbits" – regular notes, comments, and short recordings that take you along the curious path of a creative process, from a new spoken text to free verse poem, to lyric, to musical sketch, to a singable melody and harmony.
DocSong Director
In addition to helping to make the world less lonely and more beautiful, in addition to enjoying "Tales, Takes and Tidbits" about the curious path of songwriting, you can request and receive any of the 28 docsong recordings that have been released on Spotify. We will send you an mp3 to add to your personal library of recordings.
DocSong Doctor of Philosophy
In addition to helping to make the world less lonely and more beautiful, in addition to enjoying "Tales, Takes and Tidbits" about the curious path of songwriting, in addition to receiving any of the 28 docsong recordings that have been released on Spotify, you will receive access to the actual digital documents that trace the evolution of selected songs, so that you can follow the decisions, deletions, and additions, and view the inside story of a docsong.
About Documentary Songwriters
From Malcolm Brooks,
Documentary Songwriter
Dear kind soul,
As you may know, connecting with others is paramount to health. Research confirms this. As noted in the New York Times (2016), social isolation causes higher stress levels, sleep disruption, inflammation, and immune system alteration.
But music can help.
With its documented ability to mend wounds and bridge gaps, song is a powerful vehicle for self-expression and healing. A recorded song can cross great distances and create a connection between people who have never met in person.
Our organization, Documentary Songwriters (
docsong.org
), believes that personal stories and music combined together can transcend boundaries and overcome emotional isolation. An individual tells a story, the DocSong teaching artist takes it down word-for-word and then helps the participant shape the spoken words into a song.
The documentary songwriting process was developed as part of my doctoral research and has now been in circulation for five years. This method has been used in the U.S., Canada, Spain, Cuba and, recently, amidst conflicts on the island of Cyprus. The most compelling evidence of the method's success is that nearly every participant in the songwriting process becomes an advocate for the method. Again and again, we hear comments about newly found confidence and hope, such as this comment made after a recent workshop at a recovery clinic: "This made me think, remember, and appreciate everything in life. It was the best!"
In 2018, DocSong teaching artists reached a milestone: We have helped over 100 people tap their creativity and connect with others through original, true-life songs. We have released songs about coming out as a gay person, about loving a child while trying not to be controlling, and about trying to find self-confidence as a young man. Participants in documentary songwriting workshops witness, first-hand, the creative benefits of drawing from diverse backgrounds and outlying points of view. They see how sharing differences can stir bravery and strength. They work together toward a common goal and experience the productive power that comes from group focus and alignment of purpose.
Much of our work is with people who have suffered in some way. To collaborate a documentary song may help in healing, reconciliation, and building community.  We have worked with veteran soldiers, young mothers, recovering drug addicts, and women who have been sexually abused. This April, we will begin work with African refugees at the Red Cross center in Antwerp, Belgium. With each participant, we help them find their voice and witness the creative promise in their own life experiences.
Here are a few examples of what people say about the impact of Documentary Songwriters on their lives:
From a high school student: "For my refrain, every time I sing it, I become more grateful. Hearing other people sing along with me makes me feel more connected to them."
From a teacher: "How beautiful to feel so fully listened to. I had not realized how rare that feeling is, and moreover, how much listening can feel like love."
From a mother: "Your class has helped my daughter express feelings that most probably would have otherwise gone unspoken."
From a remote listener of docsong recordings: "I am in a rough place right now, and your music is helping me get through it."
To overcome geographic hurdles, we share songs through streaming services such as Spotify. We strive to create connections between participants and listeners who may live at great distances from one another.
More information on these benefits and more detail are included in the report "
Documentary Songwriters – Five Signs of Impact
."
To fund these programs, we have been applying for grants and performing regularly at fundraisers. But we can have greater impact and positively touch more lives with additional support. I am asking you for any help you can give through Patreon.
As a guide to giving, please consider that a song usually has about 12 lines of lyrics. In the big picture, the process of composing, arranging, performing, recording, and releasing an entire song can cost $900.
But if we look at only one line of a documentary song, we could say:
$25 gives birth to a single line, both lyrics and melody.
$50 includes the arranging and performing that line.
$75 ensures recording and releasing that line worldwide (you become a one-line record producer!)
Your gift can bring forth – dollar by dollar, line by line – the creation of an entire song. Every time we reach $900, we have funding for a new song that can connect people in a room or across the globe.
Thank you for helping to make a more collaborative, creative, musical world – one in which voices are deeply heard and honored. 
– Malcolm
Recent posts by Documentary Songwriters